Getting an overseas education is undoubtedly an expensive deal. According to the Reserve Bank of India (RBI), spending on tuition and hostel fees by Indian students studying abroad has shot up 44 percent from $1.9 billion in 2013-14 to $2.8 billion in 2017-18. This sequential growth in overseas education expenditure shows that more Indian students are now preferring to go abroad for pursuing their education. Thanks to organizations like Auxilo Finserve, which endeavor to influx finance to catalyze aspirations, now anyone can study in an international university of their choice, no matter which class one might belong to. "India grows aspirational with every passing second and we at Auxilo, take pride in nurturing these aspirations and helping millions of Indians and hundreds of educational institutions get ready for the world," says Neeraj Saxena, MD and CEO, Auxilo.
Headquartered in Mumbai, Auxilo Finserve believes that it's the right of every student to avail quality education. Saxena pinpoints, "We are taking steps towards ensuring that students acquire the knowledge, skills, and dispositions that they need to achieve their individual goals and to maximize their contribution to society and the country on the whole. There is a substantial gap that needs to be catered to when it comes to the Indian Educational framework." To bridge this gap as an Education Ecosystem Enabler and a growth-focused socially responsible fair lender, Auxilo offers financial support through innovative financial solution delivery to a wide network of students as well as to a range of educational institutions to develop a nation that takes pride in creating remarkable minds.
Auxilo Finserve's offering of an education loan sanction prior to admission is sure to help students show 'proof of funds' to the Universities and acquire admission in their dream university, be it India or abroad. "Our mission is to provide affordable funding options that can back your education aspirations to fruition. We're in it to support those who wish to chase their educational dreams despite their financial shortcomings," claims Saxena. A large number of students who want to pursue education require an education loan, and it can be a nightmare for both students and their parents owing to innumerable bank visits and procedures. They are often faced with multiple challenges along the way in getting an education loan. The education loan process usually gets stressful and sometimes takes a toll on them.
Offering credible assistance in matters relating to the field of education loans, Auxilo Finserve ensures that the candidates get hassle-free services and receive exceptional guidance throughout their education loan application process. "We know that education is an important investment one needs to make. An education loan can fuel goals and ambitions, ensuring a successful life. At Auxilo, your wait is over once you apply for an education loan, as you can really begin to look forward to studying in your dream university," shares Saxena. Auxilo offers loans that cover up to 100 percent financing on pre-admission, course tuition fees, pre-visa disbursal, air-travel fare, and course-related fees at an attractive interest rate. Saxena adds, "A promising student's potential also matters to us, as we provide better benefits like the unsecured loans to students who have higher scores. Since each student's need is unique, we customize our education loans for their specific needs and requirements."
Its not just students who are the beneficiaries of Auxilo Finserve's financial assistance. "We understand that dispensing education to the far corners of the country is possible only through a dense network of quality educational institutions. This aim is at the core of our endeavors, and we offer financial support through innovative financial solution delivery to a wide range of educational institutions," explains Saxena. Auxilo's Education Institution loan, which caters to the entire education segment, are competitively priced and the repayment structures are flexible to accommodate the needs of every educational institution.
"At Auxilo Finserve, we understand that every entrepreneur in the education sector, as well as education institutions, face a unique and complex mix of challenges. We have a thorough understanding of this sector and firmly believe that financial hurdles should not be an impediment to the growth of education and centers for learning," says Saxena. Keeping these aspects in view, Auxilo's financial solutions are customized and varied based on institutions' specific needs and individual requirements. Saxena adds, "Whatever the need of your institution, be it expansion, renovation or working capital, we have a financial solution for it. We leave no need unfulfilled." Being a specialist education finance company, Auxilo lives and breathes education finance and is determined to raise the bar of education in the country, because, only then can the nation rise!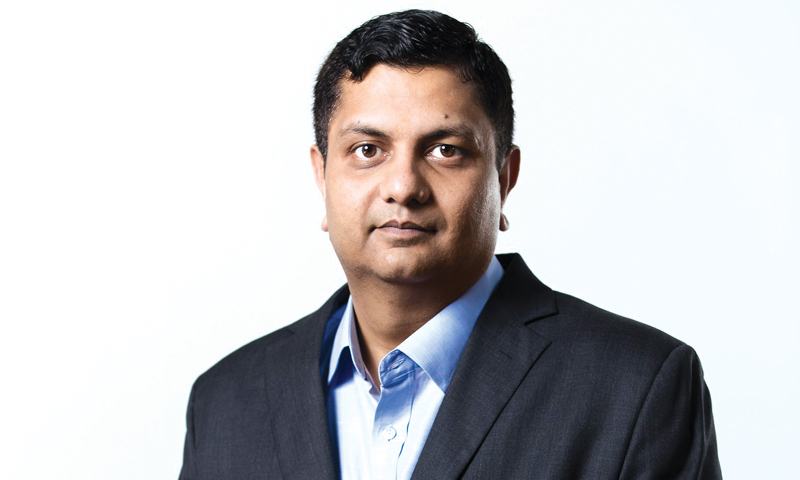 Neeraj Saxena, MD and CEO
A bastion for next-generation leaders, Neeraj has more than 16 years of experience in the Indian Retail and Financial Services industry. The core vision that's been embodied in Auxilo Finserve is led ably by him. Before this, he led the path for Avanse an education NBFC.
Neeraj has experience in diversified areas of Business Operations, Strategy & Corporate Planning, Product Management and Corporate Quality in retail, consulting and financial services sectors having worked with diversified & large companies viz Avanse, DHFL, Tata Retail Enterprise (Trent), Piramal Retail, Wadhawan Retail, and Ernst & Young.
A science graduate from Agra University, he holds a Postgraduate in Management from NIFT, Bangalore.
Related Articles