Vidyavardhaka College of Engineering (VVCE), Mysuru, popularly referred as VVCE, is one of the prestigious engineering colleges established in 1997 by Vidyavardhaka Sangha, Mysore which was established in 1949 by great visionaries viz., Sri K Puttaswamy and Sri Sahukar Channaiah. VVCE has grown in leaps and bounds since its inception. VVCE has achieved a distinction as one of the best technical and management education centers in Karnataka. VVCE is affiliated to Visvesvaraya Technological University (VTU), Belagavi with autonomous status from academic year 2020-21, Approved by AICTE, New Delhi and recognized by Government of Karnataka. VVCE functions through its Board of Governors constituted as per AICTE guidelines. The college is situated in the western part of the Heritage city of Mysuru, on an elevated sprawling campus of 23 acres.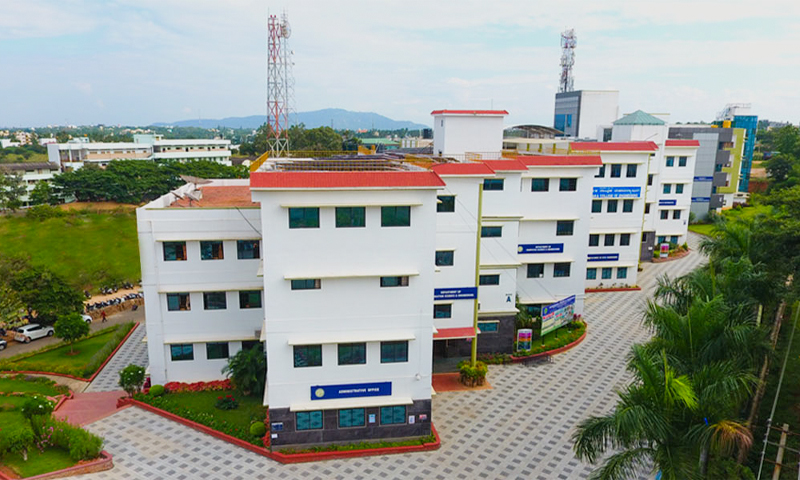 The Institute has been accredited by National Assessment & Accreditation Council (NAAC) with an 'A' Grade and by National Board of Accreditation (NBA), New Delhi. Also, the Institute has Silver rating by QS – I Guage which speaks volumes about the quality of education VVCE provides to its students. The college has an annual intake of 780 students for undergraduate courses in 6 disciplines, viz., Electronics & Communication Engineering, Computer Science & Engineering, Mechanical Engineering, Information Science & Engineering, Electrical & Electronics Engineering and Civil Engineering. Further, a new course – Computer Science & Engineering in AI & ML with an additional intake of 60 students is being introduced from the academic year 2020 – 21. Besides the seven UG courses, VVCE offers the following three Post graduate programs viz., Master of Business Administration (MBA), M.Tech in Machine Design and M.Tech in Computer Science & Engineering. In addition, VVCE has set up research centers in 9 departments to promote research activities in frontier areas and to offer M.Sc (Engineering) by research and doctoral programs.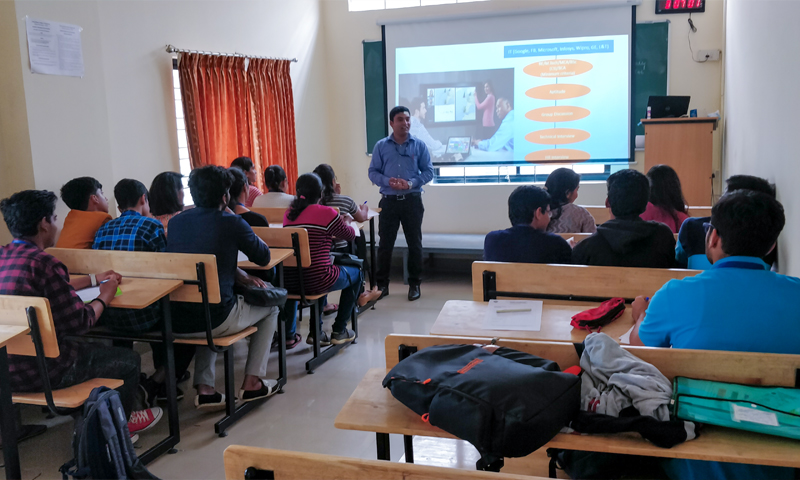 The growth of any educational institute depends on the quality of Faculty and Infrastructure. VVCE is blessed with excellent infrastructure and well qualified, experienced and committed faculty members who have great passion towards their profession. VVCE provides a highly conducive teaching and learning environment. The learning environment includes technical seminars, group projects, monthly distinguished lectures, industry visits, entrepreneurial trainings, group discussions, technical fests, project exhibitions besides conventional teaching.
Industry academia advisory board has been constituted to guide each program to move in the right direction to achieve vision of the Institution and to collaborate with industry for mutual benefits. VVCE has seen many milestones heralding all round development of the College. Each classroom is fitted with LCD projectors and CCTV surveillance. Lecture capture provision is provided in all classrooms for overall improvement of faculty as well as sharing of lecture videos to students for better understanding. VVCE has set up VVCE TBI [Technology Business Incubation] department to provide incubating facility for budding engineers under the guidance and support from industry and consultant. VVCE received many prestigious awards including the Excellent Engineering College under VTU for 2016. VVCE has several student-led clubs for holistic personality development of every student, more than 20 clubs are being run by students in the campus. The training and placement department prepares students to be Industry ready. As a testimony, the placements of our students in reputed companies have been increasing year-on-year with a highest placement offer of Rs. 14.5 lakhs per annum.
VVCE students bagged 10 University ranks with 4 gold medals in core disciplines in AY 2018-19. Faculty members and students of CSE, ISE, ECE depts. recently conducted national level hackathon events in the campus in which VVCE team won the first place with cash prize and goodies from Industry sponsors. Mechanical Engineering dept. conducted an International conference on recent trends in Mechanical Engineering & Management. The University Innovation Fellows program with Stanford University, USA has been started for the benefit of our students and faculty members.
Thus, VVCE continues to innovate itself to be relevant and up to date to continue to be a leading institute in technical and management education in Karnataka, India.
Related Articles