The University of Virginia Darden School of Business announced today that the application for admission to the full-time MBA Class of 2023 is now live.
Additionally, the School announced key application deadline dates — with a new Early Action opportunity — and confirmed plans to continue its successful pilot of expanded standardized test flexibility first launched in the final round of the Class of 2022 admissions cycle in response to the coronavirus pandemic. This flexibility is in line with the School's holistic review of candidates, which seeks those who demonstrate responsible leadership, Darden community values and academic excellence.
"For students who seek a truly transformational education and business school experience, there's no better place to learn to be a leader than the Darden School," said Dean Scott Beardsley. "The admissions innovations we are introducing this cycle build on the strong momentum and rise in applications we have seen for the Class of 2022. I look forward to connecting with applicants in the coming months and explaining how Darden can help them reach their personal and professional goals."
The Darden admissions deadlines for the Class of 2023 are:
·         Early Action: Wednesday, 2 September
·         Round 1: Monday, 5 October
·         Round 2: Monday, 4 January 2021
·         Round 3: Wednesday, 7 April 2021
Darden's application features a series of short essays related to the School's core values, including questions related to diversity and inclusion, leadership, and collaboration. Applicants are also offered space to share more about their personal history, as Darden seeks to learn more about each individual.
Applicants who apply directly to Darden may signal their interest in being referred to The Consortium directly on the application. Applicants who wish to apply to Darden via The Consortium during Round 1 or Round 2 should use its deadlines of 15 October and 5 January, respectively.
Darden maintains a consistent review process throughout the application rounds. The School is also need-blind in its admissions process and provides full financial aid for any domestic or international student that has completed the necessary financial and visa paperwork.
Darden Continues Test Flexibility Pilot, Adding Executive Assessment and the Opportunity for a Test Waiver
As part of an ongoing commitment to accessibility through its holistic admissions process and flexibility for applicants, the Darden School is continuing its test flexibility pilot.
As applicants have many different ways to demonstrate academic accomplishment and ability to succeed in the classroom, the School will accept a range of standardized tests and, as a new offering for the 2020-21 admissions cycle, allow applicants to request a test waiver.
This expanded pilot is based on Darden's successful experience this spring. When the spread of the coronavirus closed standardized testing sites across the world in March, the Darden School offered increased options for applicants to demonstrate evidence of academic aptitude and accomplishment. The increased flexibility proved successful for both applicants and the Darden Admissions team, allowing Darden to offer accommodation and additional ways for applicants to demonstrate academic excellence without lowering admission criteria. Following an additional analysis considering the statistical significance of standardized test scores' ability to predict academic success in the purposefully intense Darden MBA, the School will accept standardized tests including the GMAT, GRE, MCAT and LSAT going forward and, for the first time in the full-time MBA program, the Executive Assessment, in addition to offering the new test waiver process.
Applicants with strong alternate indicators of academic, personal or professional accomplishment may apply for a test waiver. Candidates may submit a waiver request any time prior to submitting an application in order to start the dialogue with the Darden Admissions Committee on how best to demonstrate their academic success and potential to succeed in the program. For example, candidates may choose to submit a prior SAT or ACT score as part of their waiver request.
In addition to providing maximum flexibility for all applicants, Darden believes the expanded list of testing options and test waiver may assist applicants from a variety of backgrounds and circumstances.
"Standardized tests have always been just one indication of a student's ability to succeed at Darden, and we continue to broaden our criteria for consideration, accepting a number of standardized tests and offering test waivers to create flexibility for applicants," said Dawna Clarke, executive director of admissions. "Our message to applicants is to find the approach that's right for you. Our Admissions Committee stands ready to help you consider your options and put your best foot forward in our application process."
Four Rounds of Admission, With New Early Action Commitment Option
In an effort to offer maximum flexibility, choice and support for all applicants, Darden will continue to offer four application rounds, including an enhanced Early Action round, which is intended for students who know Darden is one of their top choices. Darden is also continuing to offer the Future Year Scholars program for talented graduating undergraduates and fifth-year master's students.
All Early Action applicants gain the ability to schedule their own virtual interview with an Admissions official and receive early consideration for the full suite of Darden scholarship opportunities, among other benefits.
New for the Class of 2023 admissions cycle, for those who know that Darden is their top choice of MBA program, the School will offer an optional binding Early Action path. Applicants will choose whether to select the binding or nonbinding Early Action option in the application.
If accepted, those who opt-in to fully committing to Darden will be asked to pay a non-refundable deposit and withdraw applications from other schools. As applicants fully commit to Darden, Darden will in-turn commit to them. Those admitted via this path will gain access to a host of opportunities, including networking opportunities, career resources and access to pre-matriculation learning modules to help them accelerate their MBA journey, and engagement with the Darden community.
All Early Action applicants are invited to compete for distinguished scholarships, regardless of which option they select. Applicants will be able to review any potential scholarship offer before opting for the binding decision and placing the deposit.
Darden is offering an array of virtual offerings in an effort to engage candidates from all over the world. From webinars to virtual showcases, Darden will offer a suite of ways to connect with the School and to learn more about the Darden experience throughout 2020.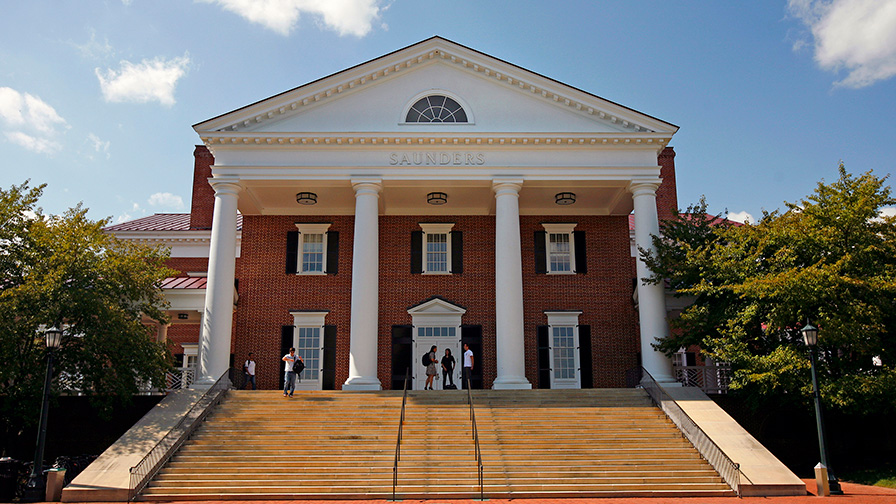 New Learning Program Positions Admitted Students for B-School Success
In addition to gaining access to the Darden community and a network of future classmates, admitted students will gain access to B-Ready and the Career Development WhyFinding (CDWhy) tool, programs intended to position students for success at Darden and in their careers.
B-Ready is a learning platform intended to introduce students to basic constructs common in business analysis and organizing information in Excel, among other skills. The program is divided into three series focused on common business challenges and will help ensure Darden students are ready to succeed as soon as they set foot on Grounds.
Darden will also offer students access to the online career program CDWhy, which aims to help students find their "why" and set them on a course to secure the internship and job that makes the best use of their strengths. The self-directed, online program helps ensure Darden students begin the recruiting season with confidence, complemented by world-class advising and live support from Darden's highly experienced team of cross-industry career coaches.
Named the best education experience in the United States by The Economist nine years in a row, the No. 5 MBA program in the U.S. by Bloomberg Businessweek, and Top 5 in salary and job placement by U.S. News & World Report, Darden prepares students for a lifetime of meaningful work. All Darden First Year students take the same core curriculum, providing a solid foundation in an array of key business topics. Darden students customize their experience in the Second Year, choosing from more than 100 elective courses. Moreover, all Darden students are able to take a Darden Worldwide Course at no additional cost.
Darden continues to accept applications for the Class of 2022, beginning August 2020, through 15 July.
Related Articles