Through transformative learning, excellent faculty, and creating an entrepreneurial mindset within an intellectual culture, BML Munjal University is set to build ethical leaders for the future. The School of Law carries this forward with a commitment to nurturing scientifically minded and constitutionally rooted lawyers. "Our students are to be lawyers who can ethically intervene in the major challenges faced by the planet and those of the communities that live in it. We equip them for that with authentic experiential and multi-disciplinary education of the highest international standards," says Prof (Dr.) Pritam Baruah, Dean, School of Law, BML Munjal University.
At its founding, the school was advised by some of the country's leading legal minds, several of whom are today a part of the Advisory Council. Academics designed the curriculum in partnership with industry leaders such as L & L partners. As such, the university's commitment to strong connections with the legal profession has been entrenched from inception. Despite the pandemic, the university had practitioners teaching and academics to introduce students to the real world of law and the scholarship that underpins it. The faculty also ensures that students share class space with management and engineering students when they take interdisciplinary subjects.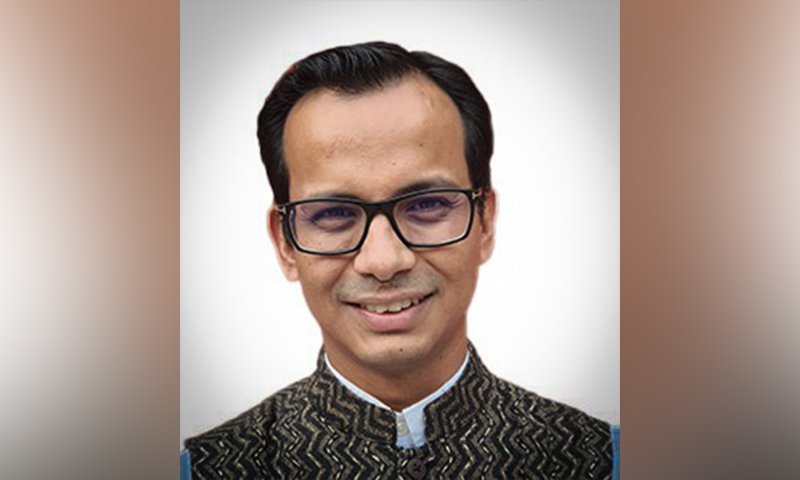 Need for Collaboration
Academic institutions can never successfully operate in isolation from professions and industries. BML Munjal University firmly believes that students must learn from the wisdom and lived experiences of academics and practitioners. The School of Law collaborates with many advocates and legal professionals to deliver modules for several courses taught to students. Courses on the procedure, criminal law, and dispute resolution have been jointly taught by practitioners and academics. They also work with some of the biggest law firms, such as JSA, L&L Partners, etc., for knowledge sharing and collaborations. Faculty members, too, have worked in the field and practiced law. Recently, the Centre for Law, Regulation, and Technology has signed a Memorandum of Understanding with the prestigious Max Planck Institute for Innovation and Competition, Munich, for joint research projects that are targeted at emerging issues related to markets.
BMU School of Law maintains a Faculty-Student Ratio of 1:7, thus maintaining an effective mentoring program. This brings significant benefits as faculty members have outstanding educational training and experience, allowing them to incorporate best international practices in their teaching. BMU's faculty has qualifications from world-leading universities, including from University of Oxford, University College London, University of Melbourne, London School of Economics, University of Warwick, University of Michigan, University of Tilburg (Netherlands), University of Campania (Italy), Maastricht University, Netherlands; Azim Premji University, National Law School of India University Bangalore (NLSIU), Nalsar University of Law, Hyderabad (NALSAR), National University of Juridical Sciences, Kolkata (NUJS), National Law University, Bhopal, JNU, Delhi Law Faculty, and Jamia Milia Islamia. Several of them have practiced law and worked with leading think tanks. "Our faculty members rigorously review course outlines; implement discussion, application, and activity-based teaching; mentor students and create safe spaces, and actively collaborate with practitioners and foreign academics. Their high-quality teaching, research, and networks make learning at BML Munjal University truly transformative for our students," Dr. Pritam shares.
Authentic interdisciplinarity, excellent professional and industry networks, high-quality faculty, and personalized and experiential education are the prime reasons for BMU being an attractive place for students across the country. Law schools often become isolated islands of legal education. That is ironic as the law is about every aspect of life on the planet. BML Munjal School of Law is fortunately situated in a truly interdisciplinary environment where students have the distinct advantage of learning from leading experts and peers from the School of Engineering and Technology and the School of Management.
BMU has collaborated with some of the best international universities to create a meaningful international learning experience for students. SOL has an International Academic Advisory Board that connects the university to leading legal minds worldwide. Members of the BMU board include academics from Oxford, Melbourne, Humboldt, Yale, Academia Sinica Taiwan, Yonsei University, and NLSIU Bangalore. International collaborations ensure that students get a modern, experiential, and transnational learning experience. BMU works with global thought leaders in curriculum development, program structure, immersion programs, faculty exchange programs, and research. Some of the leading universities with whom the university has partnered are Imperial College London, University of Warwick, Kent State University, University of Michigan-Flint, USA, Singapore Management University, Purdue Northwest University, Aston University, Saint Mary's College of California, University of AGDER, Babson Academy.
Creating Diverse Identities
"Our student body comprises young minds from diverse walks of life and from all corners of the country. We have students from 26 states on our campus, while 45.9% of law students are female/non-male. We also offer scholarships and financial aid that bring the socio-economic diversity of India to our classrooms," Dr. Pritam informs. BMU provides generous scholarships for meritorious students and financial aid for needy and deserving students. Based on the entrance marks and admission criteria, the university offers Dean's Scholarships to students ranging from 50% to 100% of the tuition fee. There are several scholarships at 25% of the tuition fee. Apart from Dean's Scholarships, the university provides generous financial aid to academically bright students who belong to economically weaker sections of society. 25% of students admitted under the Haryana Domicile Category are also eligible for full or partial fee concessions. BMU also offers scholarships for athletes and sportspersons.
BMU's vision of experiential learning doesn't only happen inside the boundaries of its classrooms. Students experience a diverse and vibrant life on campus with a wide variety of extra-curricular and co-curricular activities, which create a platform for the students to grow as individuals. BMU's Student Life comprises joy and prosperity where extra-curricular and co-curricular activities make a platform for the students to grow as individuals. With 21 diverse clubs ranging from Culinary to Science-Mathematics to Performing Arts Club, Celebrations of Festivals, Nationalistic Events, Fest Events, and world-class Sporting facilities, students have many options in which learning can be celebrated. The student life at BMU fosters joy and creates a much exhilarating atmosphere for all the students.
Being Updated in an Ever-changing World
As the world changes, BMU understands that, unlike in the past, legal education will not track only the practice of law but will have to prepare young minds for diverse roles. It has already emerged as a path for multiple socio-political interventions and various career paths. As such legal education is already becoming cross-disciplinary in nature. Simultaneously, both legal education and practice will become more technology challenged. With the advent of artificial intelligence, data privacy debates, cryptocurrency, surveillance technologies, space travel, etc., novel legal issues are springing up.
Another horizon is the issues emerging from global justice: justice across borders, obligations of multinational organizations, common responsibilities to the environment, and the like. BMU School of Law is mindful of these developments and offers interdisciplinary courses in a multidisciplinary environment. "Our courses aim to make students technology native, enabling them to easily engage with technological changes. We have a Centre for Law, Regulation, and Technology where we try to address some of the intersections between these upcoming areas." shares Dr. Pritam. The Centre oversees legal and technical expert collaborations with faculty members and students across schools and leading practitioners from the profession and industry. On the international front, BMU prides itself in its diverse faculty who have had international exposure, a stellar international advisory board, and meaningful international collaborations.
"Our immediate plans are guided by our desire to create relevant knowledge rooted in India but focused on the world and cultivating internationally competent lawyers. We have already put in place a holistic admissions process where students are not made offers based on a single score but across multiple criteria that allow us to judge their potential," Dr. Pritam explains. Every student has a collegial interaction with faculty members before being made an offer. On courses, BMU is putting in place a practical placement-training program tailored to the individual capabilities of each student. The university is also planning to introduce courses on machine learning and artificial intelligence on the one hand and prepare students to reach out to the communities around the country through legal aid programs on the other. "We have already held a workshop with NLU (Delhi) and Project 39A on this front. We are at advanced stages of negotiations with multiple foreign universities for more international programs for our students in Australia, the USA, and the UK," shares Dr. Pritam. In research, BMU is launching a center on constitutional values to promote constitutional culture and organizing joint international conferences with international universities on digital markets and data sharing.
For More Info: https://www.bmu.edu.in/academics/schools/school-of-law/
Related Articles