Ajmal Law College has the unique distinction of being the 1st law college in Hojai district. Founded in the year 2018, Ajmal Law College is an initiative by the Ajmal Foundation which has initiated a concentrated effort to advance the cause of education in underdeveloped areas of Assam in order to bridge the urban- rural gap and to uplift and empower the marginalised and the disadvantaged sections of the student population. The broad  purpose is to provide opportunities to the student community to acquire knowledge and inculcate values among them. The Trustees of Ajmal Foundation, who patronised 32 colleges in the most backward districts of Assam in the past, felt the need to open a Law College, the 1st of its kind in Hojai District. As a result, Ajmal Law College was incepted with an aspiration to teach the values of equity, justice, and good conscience to the students and mold them to be the torch-bearers of a dynamic and democratic society.
"With consistent hard work and dedication of the faculty members, staff, and students, we aim to achieve our mission to make Ajmal Law College a center of excellence in the field of legal education in the state of Assam," says Akkas Ali, Principal, Ajmal LawCollege. The college is approved by the Bar Council of India, New Delhi, and is affiliated to Gauhati University. Presently, it offers both three-year LL.B and five-year B.A.LL.B courses.
A Well-Designed Infrastructure with Modern Facilities
Ajmal Law College is located on a serene campus away from the hustle and bustle of urban life with architecturally designed buildings. The campus provides various academic and infrastructural facilities to the students and faculty members, including boys and girls' common rooms, moot court halls, smart classrooms, seminar halls, library, Wi-Fi enabled facilities, hostels, legal aid cell, counseling services, judiciary coaching classes, health care facilities, and a lot more.
Well-Qualified Team of Faculty Members
Each faculty member of Ajmal Law College is highly qualified with an excellent academic record and specialization in different fields of legal education. They are incredibly dedicated and hardworking and have undergone various orientation programs on the issues of current legal importance.Their singular aim is to impart quality legal education and support the overall development of their students.
Student's Life at the Campus
Ajmal Law College has a diverse population of learners coming from different parts of North-East India, especially the tribal areas, symbolizing 'Unity in Diversity'. The college campus provides a holistic learning environment to students, thereby instilling within them a search for knowledge rooted in the values of integrity, equality, and professionalism. In turn, students also find the campus atmosphere rejuvenating and full of promise.
Moreover, competitions are held at national and international levels to encourage interaction and exchange of legal ideas among students. Cultural programs and events are also being organized. Besides these, the students are well-guided and taken care of in preparing for different competitive exams like Assam Public Service Commissions, Assam Judicial Service, Common Law Admission Test, and other competitive exams at the graduate level.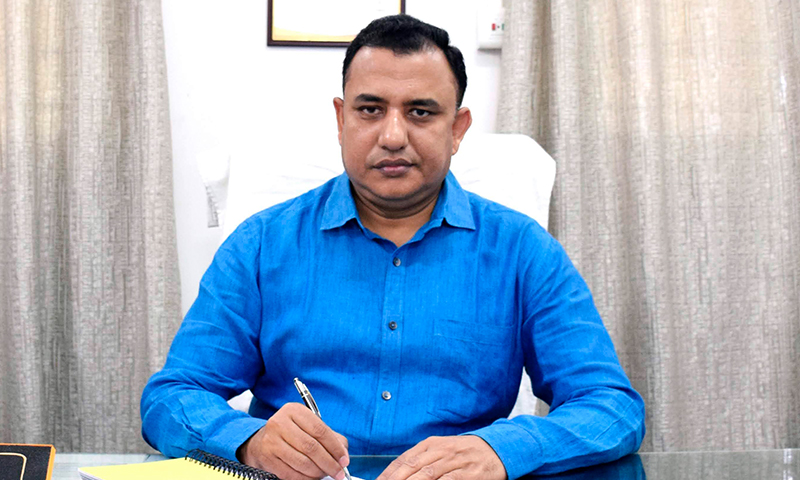 Promoting Industry-Academia Collaboration
Ajmal Law College has collaborated with various public sector undertakings, private companies, NGOs, legal service authorities, commissions, and other international legal institutions to impart legal and practical knowledge and offer internship programs to its students from the very first year. Likewise, the college is striving to collaborate with reputed global colleges and universities in the field of legal education in the near future.
Aiming toward excellence, Ajmal Law College conducts various moot courts, debate competitions, panel and group discussions, seminars, workshops, and symposiums for the holistic development of it's students. Apart from this, judicial services coaching, self-study, and personality development classes are held every day to enhance student innovation and creativity.
A 'Legal Aid Cell' Assisting Financially Strained Community
A well-equipped Legal Aid Cell has been set up at Ajmal Law College, which was inaugurated by Dr. R.C. Barpatragohain, Former Advocate General of Gauhati High Court on the auspicious occasion of Constitution Day i.e. 26th November 2018. With the promise of providing 'pro-bono' legal advice and litigation assistance to the general public, the cell has been formed in collaboration with the  District Legal Services Authority. Through this cell, legal services are provided to people from Dhanuhar Basti and Fakira Basti— two villages adopted by the Legal Services Authority during the legal aid camps.
An Impressive Placement Record
The legal profession is one of the fastest-growing and most respected professions of the present times. Therefore, students aiming for a law degree have a variety of options to choose from— be it in civil services, direct entry judicial magistrates, banking sector, legal officers in the corporate sector, academics, defense forces, private practice, tax consultant, I.P.R. consultant etc.
To equip students with these opportunities, Ajmal Law College conducts a placement drive every year and invites leading law practicing companies to its campus. Principal Akkas Ali shares that the first batch of students of Ajmal Law College had an outstanding result with three-position holders under Gauhati University and the rest acquired 1st division with flying colors, and all the students are well-placed in different fields i.e. working as journalists, pursuing LLM from reputed universities, practicingas advocates, working in reputed law firms, etc.
Scholarships for Financially Burdened as well as Meritorious Students
Realising the need for the financially stressed students to pursue legal education and to bring social transformation for the backwardsections of the society, Ajmal Law College provides numerous scholarships to students belonging from SC/ST/OBC/MOBC & minority communities which are available under various governmental schemes. In addition, provisions for special scholarship programs have been made available for meritorious students by Ajmal Foundation which endorses its mission: "Ajmal for Education, and Education for All".
The Future Scope of Legal Landscape
"Law is the cement of the society and an essential medium of change," quotes, Principal Akkas Ali. However, with the advent of globalization, the legal landscape has faced a paradigm shift. Today,law is no longer considered merely a tool to control human conduct and maintain equilibrium in society. Instead, it has emerged as a tool for safeguarding every aspect of life as we know it—economic, social, political, environmental, etc.
Ajmal Law College is uniquely positioned to cater to the changing demands of the legal landscape as it prepares students to face the ongoing challenges in the legal arena, increase the reputation of the legal profession, and grow and contribute by providing multiple opportunities to law aspirants for the progress and development of the country.
For More Info: https://alc.ajmalgroupofcolleges.org/
Related Articles