In the last decade, we have witnessed the evolution of the healthcare sector. To truly propel this growth and achieve quality healthcare, the healthcare domain needs to align with the latest educational trends and methods. Well-equipped medical schools with practical teaching, smart classrooms, implementation of the latest curriculum, well-planned assessments, conduction of research and development, and adoption of emerging technologies which will significantly improve academic performance, translating to better healthcare delivery.
Perfectly poised in this segment is JSS Medical College, established in 1984 and a constituent college of the JSS Academy of Higher Education and Research accredited A+ grade by NAAC.
Boasting a 43-acre campus, JSS Medical College offers medical education of high standards and compassionate health care programs through internationalisation and innovation in academic and research studies. The Institute is equipped with excellent leading-edge infrastructure, laboratories, and modern teaching aids. JSS Medical College is progressing towards greater heights with the ardent support of experienced, qualified, and dedicated teaching and support staff.
Education has a Positive Influence on Healthcare Delivery
The institute proffers undergraduate courses in medicine (M.B.B.S) with an annual intake of 200 seats and postgraduate degrees (M.D and M.S) in 22 different medical disciplines and four super speciality courses; DM Medical Gastroenterology, DM Neurology, DM Nephrology, and M.Ch. Urology. In conjunction with this, the institute also offers 13 BSc Biomedical science programs and M.Sc. in nine disciplines: Medical Anatomy, Physiology, Biochemistry, Pharmacology, Microbiology, Clinical embryology, Clinical Psychology, Genetics & Genomics. Furthermore, the college also extends various other essential courses as well such as Masters in Public Health (MPH) and M.Phil Psychiatry Social Work. Under its bouquet of offerings, the institute also provides a Fellowship course in Pain Medicine, Psycho Sexual Medicine and a Certificate course in Psycho Sexual Medicine. "These courses are the perfect blend of community-oriented, problem-based learning with high-quality clinical reasoning. The college also provides PhD programs in Medical and Biomedical Sciences to promote research and developmental activities," reveals Dr. Hathur Basavana Gowdappa, Professor of Medicine & Principal of JSS Medical College.
In recognition of the services provided in medical education, Research, and Healthcare, JSS Medical College has bagged 20th position in the National Institutional Ranking Framework (NIRF), 2020. "The College is recognised by the Medical Council of India and aims at imparting excellent quality medical education that markedly improves the health sector and caters to the need of all strata of the society," adds Dr. Hathur.
Making Advancements in the Healthcare Domain through Collaborations
In keeping with the commitment to impart quality medical education, JSS Medical College fosters a plethora of international partnerships. The institute has signed an MOU with the La Trobe University of Australia. It has made provisions for combined PhD programs leading to translational research & established provisions for staff & student exchange Programs. These efforts have augmented the skill & knowledge to international standards.
The institute has a student & faculty exchange program with the University of Arizona to help enhance the skills of faculties in their training and development with more focus on Public Health. The University of Quinnipiac has forged another student exchange program with JSS Medical College, where seven undergraduate students from Quinnipiac University visited JSS Medical College and Hospital for an internship program. "They have conducted short-term research projects in hospital and community settings. Dr. David Hill has applied for a Joint Nehru Fullbright research fellowship collaborating with JSS AHER. This understanding has helped our students explore and exchange opportunities with Quinnipiac University," explains Dr. Suma MN, Vice Principal, JSS Medical College. Simultaneously, an academic understanding with Howard University is being successfully leveraged to conduct International Symposium and student and faculty exchange provisions.
Taking research to an even higher level, two international Indo-US conferences have been conducted in collaboration with Mayo Clinic. Here, a research program in Paediatric Emergencies was completed to validate new protocols. Another MoU agreement was signed by JSS Medical College with US-based Novabiomedicals, where massive clinical research was conducted in the development of devices and validation of equipment in point of care diagnostics. An alliance with Khon Kaen University in Malaysia ensures a student and faculty exchange program and research collaboration. JSS Medical College has also collaborated with Edge Hill University in the UK for their faculty development program, Maastricht University in the Netherlands for their students and faculty exchange program, and NIH in the US for several research collaborations and publications. Encouraging change and evolution through valuable partnerships, the institute partnered with Florida International University. Two faculties were sent and trained under international collaboration through the GHED (Global Health Equity Scholarship). These two faculty have greatly improved the quality of medical education.
"The institution has its strategy to ensure that all the faculty members update themselves by collecting information through performance-based self-appraisal. Additionally, our faculty are encouraged to present their work at many National and International conferences. The institution trains the faculty members through leadership programs. Most of the faculty have acquired FAIMER fellowship with distinction and are serving in the Medical Education Unit within the college to enhance the quality of medical education," informs Dr. Hathur. He takes great pride in the fact that the faculty has published over 500 papers in 2021 and has attracted research projects and grants worth 20 Crores from national and international funding agencies. Lastly, JSS Medical College has collaborated with WHO headquarters in Geneva on Vaccine safety, Vaccine trials and Public Health Programs.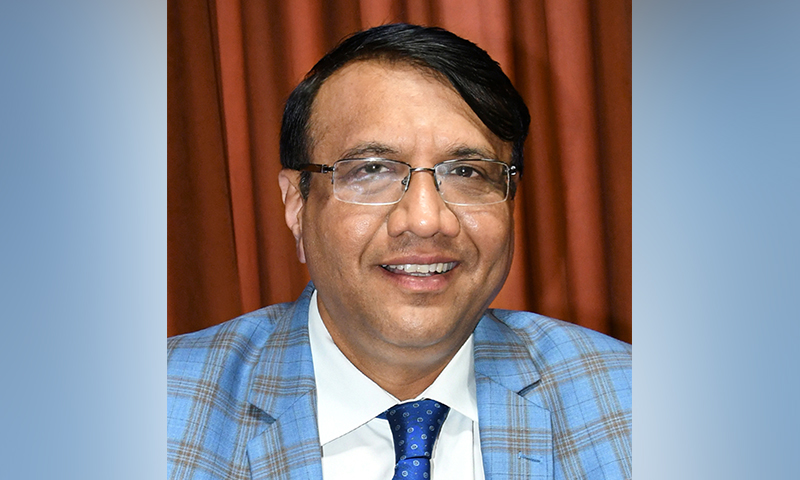 Promoting Research Culture for a Better Tomorrow
JSS Medical College, with the support from the JSS Academy of Higher Education & Research and Vision group of Science and Technology (Government of Karnataka), has established the Centre of Excellence in Molecular Biology and Regenerative Medicine and Centre for Clinical Research Excellence (CCRE), approved as a collegium of Clinical Development Services Agency (CDSA) to promote various research activity and clinical trials. The faculty members have successfully gotten research grants sponsored by ICMR, DST, DBT, VGST (Government of India), Bill and Melinda Gates Foundation, JSS Academy of Higher Education and Research, and other funding agencies. "To promote research culture among undergraduate students, the institution has started student research cell through which the students are trained to get successful research grants and publish the scientific data," adds Dr. Suma.
The institute is highly committed to creating well-equipped and motivated healthcare professionals in the future. In doing so, JSS Medical College has established a state-of-the-art international standard JSS skill and simulation centre, which has all the facilities to impart training in basic life support, advanced cardiac life support and high-fidelity simulators with facilities for hands-on training of procedures like laparoscopic surgeries, endoscopic procedures, echocardiography, and imaging technology. Cutting-edge audio-visual facilities comprising smart classrooms and a digital library have been established to further enhance the teaching and learning process. Dr. Suma proclaims, "Our robust infrastructure, high-quality teachers and comfortable accommodation of hostels with autonomy given to students to organise the curricular and extracurricular activities will make them remember the institution and campus forever."
Ahead of the Technological Growth Curve
Over the years, JSS Medical College has made huge strides in this domain, even in the face of adversities. One recent challenge encountered that the institute converted into an opportunity was the Coronavirus pandemic that sank its talons across various domains. The staff was trained effectively to use online platforms like zoom and Google meet. Subsequently, students were introduced to using online platforms to attend theory classes and practical demonstrations. A student WhatsApp group was created for each batch, and they were informed about online classes. Later, the faculty could share the PowerPoint presentation and handle theory classes, clinical case scenarios, and practical sessions. At the same time, the learning materials like PowerPoint presentations and recorded lectures were shared through JSS AHER online portal. Multiple microteaching sessions were conducted to optimise the content for each practical.
Post completion of theory classes of each term, MCQs and essay questions were uploaded to JSS AHER online portal. At the end of each term, online Formative Assessments were conducted and graded. This proved to be the better alternative to exams answered physically on paper as students received feedback and obtained the scorecard almost instantaneously.
Learning never stopped at JSS Medical College, as it conducted several thousand online academic programs. Now, post-pandemic, the students must learn and adopt the hybrid model of the learning process. The students and faculty are given adequate attention by assuring vaccination is conducted and making provisions for their safety and healthcare facility. The institution has taken part in several research programs related to vaccine development and the development of therapeutic molecules in COVID management. Dr. Hathur concludes, "The institution will take part in any future pandemics as the healthcare personnel and students have been given adequate training to develop resilience and preparedness for future challenges."
For More Info: https://www.jssuni.edu.in/JSSWeb/WebShowFromDB.aspx?MID=0&CID=4&PID=10002
Related Articles