Founded in 2012, MLA College (formerly known as Marine Learning Alliance Ltd) is an award-winning educational provider offering higher education qualifications by distance learning to those in the marine and maritime industry. Initially, the college was based within the University of Plymouth, its partner institution. But now, MLA College is a registered Higher Education Institution in England in its own right, in accordance with section 4(5) of the Higher Education and Research Act, 2017 (HERA).
The aim of MLA College is to enrich the student experience, extend industry relevance, provide world-class education, and foster creative collaboration and strategic partnerships with other national and international educational institutions and the private sector. "At MLA College, we believe that investing in education and life-long learning will help prepare individuals, teams, and businesses for an evolving global economy," says Prof John Chudley, Rector, MLA College.
An Extensive List of Distance Learning Courses
MLA College offers undergraduate and postgraduate programmes, both online and offline, in sustainable maritime operations for seafarers (deck & engineer), meteorology, oceanography, hydrography, navigation, and engineering for marine professionals.
These e-learning degrees are perfect for all seafarers and groom them with a wide array of maritime subject-specific and transferable business and managerial skills.
Students can also opt for Masters in Business Administration (top-up) in a variety of subjects including Maritime Operations, Capital Markets and Finance, Marketing, Financial Technology (FinTech) and Entrepreneurship and Innovation.
The College has recently launched a series of programmes in sustainability which focus on supporting the United Nation's Sustainable Development Goals (SDGs). These are BSc (Hons) / MSc Global Sustainable Development and a Master's by Research Project only; MSc Sustainability in Practice.
What Makes MLA College the Go-To Online Learning Destination?
High-quality Content: MLA College has an expert in-house production team responsible for creating meaningful and engaging content with other leading industry and academic experts. In addition, all the lectures are backed up with both video and written content, which further creates a firm platform for students to digest information and encourage their own curiosity to expand their knowledge of the subjects.
Total Learning Package (TLP) Interface: Through the award-winning TLP interface, students learn the theories, principles, and models relevant to the maritime industry in the 21st Students also get to explore in-depth concepts associated with the marine environment, sustainable design, and the shipping industry's business practice & development. This provides them with a deep knowledge of the physical and biological issues posed to the marine environment by maritime activities. Furthermore, TLP enables graduates to design, develop, test, and critically evaluate sustainable operations in several contexts, including energy delivery, coastal zone management, logistics and financial and operational management. In this way, students reach their desired professional goals and embark on their careers in the maritime and marine industries, creating and safeguarding the jobs of the sector now and in the future.
Flexible Course Delivery: Currently, MLA College offers 3 start points per year which allow more flexibility to the learners, thereby balancing pre-existing commitments, such as family or employment, whilst still being able to progress and continue their professional education. Similarly, relocating to a foreign country to gain a qualification is not an option for many students. However, with MLA College, they can easily obtain enhanced distance learning degrees and keep their costs to an absolute minimum.
Strong Teacher-Student Bond is a Key Towards Effective Learning
MLA College has a core academic program to support its educational processes and maintain the quality of education. Apart from this, MLA has appointed several associates with expertise and experience working in diverse industrial sectors across the globe. These experts are utilised to offer tutor support to students wishing to undertake dissertations in their areas of specialisation.
"At MLA College, we believe that a strong bond between student and tutor is the key to success," shares Prof Chudley. Taking a progressive step in this direction, the online institution's Student Support Officer plays an instrumental role in assisting both the student and their tutor in developing and maintaining this important relationship.
Creating Successful Institutional Partnerships
Since MLA College believes in education beyond borders, it has retained collaborating with other international universities. It is, however, a part of the BAU Global network.
Concerning institutional partnerships, MLA College has partnered with reputed organisations that promote employee growth and development. These partnerships include the Hong Kong Marine Department and the Institute of Marine Engineering, Science and Technology, and a newly-established partnership with an overseas Navy to deliver embedded degrees within officer training.
Bursaries, Scholarships, & Funding
Throughout the year, MLA College offers multiple scholarships to eligible students. At present, bursaries are available for individuals earning below a specific salary, women in maritime scholarships to tackle gender inequalities in the sector, and others subject-specific.
The Maritime and Port Authority of Singapore (MPA) announced that they will continue to provide the Maritime Cluster Fund (MCF) in 2022, which will support companies and individuals in developing their industry skills. This fund allows marine and maritime citizens from Singapore to apply for up to 70% funding to study with MLA College.
Technology Opening Doors to Countless Learning Opportunities
From the very beginning, MLA College, as a distance learning platform, has made earnest efforts and continues to do so to enhance and enrich the overall student learning experience. Unlike other institutions that are now transitioning toward e-learning platforms, MLA College has always had the strategic foresight to develop and improve its degree offerings to remain at the forefront of the distance learning market. "As education providers, it is our responsibility to develop methods which allow quality education to all, in line with the United Nations Sustainable Development Goals (UNSDG)," states Prof Chudley.
Last year, MLA College launched its improved and upgraded TLC platform centred on the student experience. Using this interface, students can continue their education from any corner of the world, even when offshore, online, or offline.
Roadmap to an Exciting Future
Currently, MLA College has recently launched its Global Sustainable Development programmes that actively see students contributing to the UN's Sustainable Development Goals (SDGs).
Moreover, a new CIFAL (International Training Centre for Authorities and Leaders) Centre has been established by UNITAR, BAU Global, and MLA College, whose mission is to advance and enhance capacity in support of the United Nations Agenda 2030 for Sustainable Development, adopted by the UN General Assembly as a roadmap for the future of the world. The CIFAL City of London will specialise in sustainable transportation, focusing on training for the maritime sector.
For More Info: https://mla.ac.uk/
About Prof John Chudley, Rector, MLA College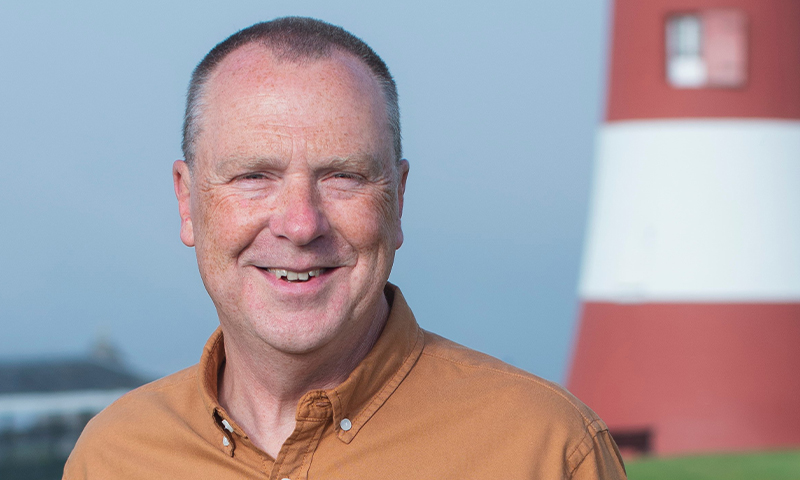 John began honing his skills as a Mechanical Engineering apprentice before progressing to higher education and completing a PhD in Marine Technology. He has held various positions in academia, including Provost of Warsash Maritime Academy at Southampton Solent University, where he was also Professor of Engineering Education, and Head of the Institute of Marine Studies and Director of Research and Innovation at the University of Plymouth. He is at present Rector of MLA College, a pioneering UK Higher Education Institution delivering distance learning programmes.
John has also been employed with the Civil Service, positions include being a Director of the Learning and Skills Council and the National Apprenticeship Service. Having experience and a strong belief in the benefits and opportunities vocational education brings to young people he was passionate in his role and was instrumental in the development of Higher/Degree Apprenticeships. John has also acted as a Director and Board Member to a number of companies and organisations. At present he is Vice-Chair of the Engineering Council, Chair of its Registration and Standards Committee and a Council Member of the RNLI.
Related Articles