Dr. Hasan Pirkul is an award-winning academic leader, researcher, Ph.D. advisor, and professor. As the Dean and Caruth Chair, Dr. Pirkul has been leading the Naveen Jindal School of Management through tremendous growth to increasing stature since 1996. His dedication, vision, and pursuit of excellence helped the university to create an academic environment fostering scholarly inquiry, innovative teaching, and research productivity. Under his leadership, the school's academic programs are continually ranked in The Princeton Review, Bloomberg Businessweek, and U.S. News & World Report. Dr. Pirkul is truly an inspiring educational leader, delivering superior educational guidance to the next generation of entrepreneurs, leaders, and innovators.
Encouraged to Dream Big & Reach for the Stars
Since childhood, Dr. Pirkul looked up to his entrepreneur father, who played a significant role in shaping him into the leader he is today. Moreover, Dr. Pirkul's family motivated his siblings and him from an early age to aim high and be confident in one's abilities to achieve targeted goals. These teachings helped him in achieving greater goals throughout his life.
In college, after his sophomore year, Dr. Pirkul decided to go to the U.S. to pursue a Ph.D. degree. "Realizing my GPA was not high enough to get a scholarship, I decided to score 4.0 for the remaining two years, and I accomplished this goal," shares Dr. Pirkul. He was one of the 3 students in the entire University of Rochester (more than 4000 students) to accomplish this feat. This experience further fuelled his confidence to overcome any challenge and emerge triumphant.
Naveen Jindal School of Management: Beyond a Business School Education
The University of Texas at Dallas (UT Dallas) was established in 1969, while the Jindal School of Management began its operations in 1975. Currently, the Jindal School offers nearly 40 degree programs at the undergraduate, graduate, and Ph.D. levels. Academic programs, including the Executive MBA, Full-Time MBA, Professional (Part-Time) MBA, and Management Information Systems program, are highly ranked, making the Jindal School one of the top public business schools in the U.S. The school has earned these distinctions by offering relevant, rigorous curriculums developed by exemplary teachers and leading researchers.
"Our mission is to meet the challenges of a rapidly changing, technology-driven, global society by partnering with the business community to conduct research enhancing management knowledge; deliver high-quality management education to a diverse group of undergraduate and graduate students and practicing executives; and develop, innovate, and continuously improve programs advancing management education and practice," reveals Dr. Pirkul.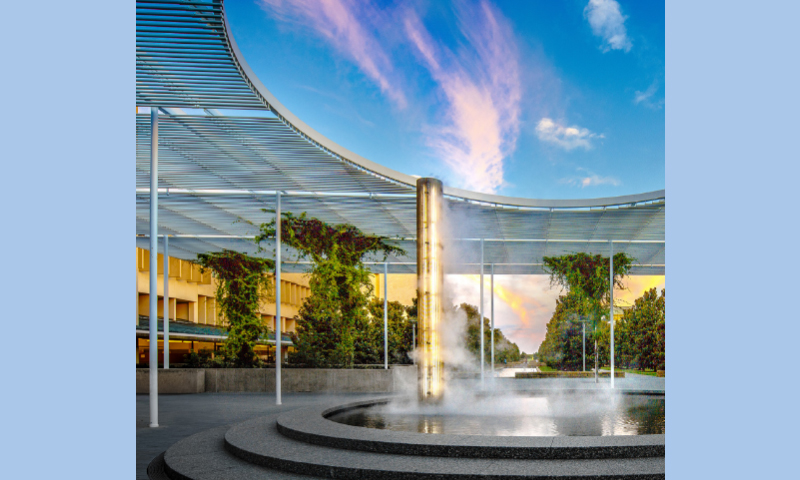 Engaging a Diverse Student Body
The Jindal School of Management is the largest of UT Dallas' eight schools, with over 10,000 students coming from diverse parts of the world. Moreover, the University has an International Admissions Office and an International Students Services Office, which serve its international students, providing immigration and transitional services, cultural festivals, and English support.
"We are firmly committed to providing a welcoming atmosphere in which our international and domestic students can learn from one another to attain the education they need to successfully navigate this complex, global society in which we live," states Dr. Pirkul.
Nurturing a Vibrant Research Culture
From a seasoned academic researcher's point of view, Dr. Pirkul shares that outside research funding, especially for Engineering and Sciences, is an essential part of the research as research in these fields requires expensive equipment and labs as well as fellowships for Ph.D. students working in these labs. However, very little outside funding is available for business research. The primary metrics, therefore, become the publication of research in the leading academic journals to highlight academic productivity and research impact.
Dr. Pirkul helped create the UT Dallas Top 100 Business School Research Rankings™, a widely used measure that he believes is his best contribution to research. The index serves as a benchmark of faculty research output in leading peer-reviewed journals and currently ranks the Jindal School fifth in North America and globally.
Tackling Challenges Head On
As the Dean of the Jindal School of Management, Dr. Pirkul considers attracting and retaining outstanding faculty and staff members as the major challenge. However, Dr. Pirkul and his team have worked hard to build a supportive environment, yet demanding excellence simultaneously.
He further explains, "Most of our faculty and staff are very happy at the Jindal School, and we have a low turnover. This is also reflected in how we support our students who are happy to be a part of our community."
Efforts that Brought Greater Institutional Visibility & Reputation
When Dr. Pirkul started as Dean in 1996, the Jindal School of Management had no specially dedicated facilities. In 2003, Dr. Pirkul helped direct the building of a 225,000 sq. ft. facility, followed by a second facility which is 115,000 sq. ft. ten years later. Presently, these buildings are completely occupied as the Jindal School of Management is now the largest school at UT Dallas, with nearly 1/3 of its enrolment.
In addition, under Dr. Pirkul's leadership, student enrolment has grown by more than 477% — from about 2,200 to nearly 10,500 in fall 2022. Likewise, many programs now rank in the top 10 among public schools in North America, while some are in the top 10 overall, including among private schools.
Keeping Faculty Members Motivated
The Jindal School of Management comprises exemplary teachers and researchers who lead efforts toward creating an ideal learning environment for the student community. Moreover, they are fulfilled by knowing that they are contributing to developing a special school that is prospering and serving as a role model for others around the U.S.
A Day in the Life of a Dean
Dr. Pirkul's day begins with reading the latest news and responding to emails, followed by having breakfast and commuting to school. His time is then spent in back-to-back meetings and getting other work done in between them.
When it comes to staying calm under pressure, Dr. Pirkul has learned to be patient and not make important decisions without sleeping on them. His idea of unwinding from work is reading on a broad set of subjects, including history, anthropology, scientific developments, world economies, etc.
A Must-have Trait in Educators
Dr. Pirkul feels that educators must possess intellectual curiosity and continue to hone that trait throughout their careers. "Since we encourage our students to remain lifelong learners, we must also model that example by doing what we ask of them," states Dr. Pirkul.
A Mindset Change Needed in Higher Education Faculty
Dr. Pirkul opines that the faculty in top-tier research universities are too often stuck in that "ivory tower" mentality that offers little-to-no usefulness to industry. But there is room for the kind of research that furthers the academic knowledge base that is relevant today. Therefore, a mindset change is required in faculty members toward research, along with the need to stay in sync with the current industry trends.
Staying Flexible & Adaptable are Keys to Success
According to Dr. Pirkul, flexibility and the ability to quickly adjust to ever-shifting market needs have been the keys to the Jindal School of Management's success. He further says, "The better we can accommodate our students, the more willing they will be to seek degrees from the Jindal School."
To cite a few success stories of the Jindal School of Management in doing this; the rapid deployment of new online programs shortly after the onset of the COVID-19 pandemic and the new Doctoral Program in Business Administration, which complements its existing highly quantitative Ph.D. programs, but is geared towards business executives launched this fall.
Ongoing Projects and Future Plans
Currently, being in the recruiting season, Dr. Pirkul is busy interviewing potential faculty members and overseeing initiatives to improve the Jindal School of Management's students' life and experience. Going forward, he plans to continue hiring faculty members who can help the Jindal School of Management reach its productivity goals.
For More Info: https://jindal.utdallas.edu/
Related Articles