A fast-growing sector, Pharma is second only to IT, with a 15% annual growth rate and exports crossing Rs 12,000 crore. The Indian Pharma sector is placed in third place in terms of total pharmaceutical production and 13th in terms of value. All these statistics point to the dearth of qualified pharma professionals to support the growth of the Indian Pharma sector. The need of the hour is an educational institution that can understand this dearth and take steps to mould students to fill this gap. Fulfilling this role to the hilt is Sri Adichunchanagiri College of Pharmacy.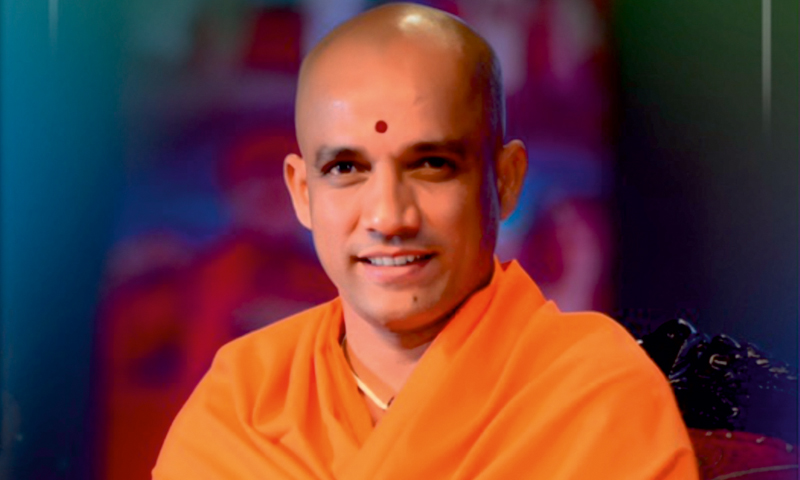 Established in the year 1981 under Sri Adichunchanagiri Shikshana Trust, Sri Adichunchanagiri College of Pharmacy offers D.Pharm, B.Pharm, M.Pharm, Pharm-D, Post Baccalaureate, and Ph. D courses. It became one of the constituent colleges of Adichunchanagiri University in the year 2018. Aiming to provide quality education in pharmaceutical sciences, the institute successfully maintains the quality of education imparted. Attached to the 1000-bed hospital, Adichunchanagiri Institute of Medical Sciences (AIMS), the college envisions to produce globally competent pharmacist with skill, knowledge and attitude.
The NBA accredited and SO 9001-2015 certified (certified for its quality management system.) college is also listed in the NIRF ranking, 2019, and has signed various MoUs with several pharmaceutical industries. These collaborations help students to enrich their knowledge about new formulations and analytical method developments. It also helps in the preparation and development of joint research projects; in which postgraduate students research part of their curriculum. These tie-ups also benefit students via placements and opportunities to get acquainted with relevant scientific and technical facilities.
Career Guidance Cell Activities For The D-Day
The college houses a robust career guidance cell that has been functioning effectively for over the past 5 years. The career guidance cell facilitates students to explore the world of employment and new career avenues. It runs several pre-placement activities like personality development, seminars on writing resumes and attending job interviews to ready the students for the D-Day. A placement brochure is published every year and communicated to various Pharmaceutical Industries for the recruitment of outgoing students.
Located in a serene environment with a sprawling campus of around 60,000 sq. ft. of carpet area and providing free Wi-Fi, the college features ICT integrated classrooms, world-class infrastructure, qualified and trained faculty. Showcasing well-constructed classrooms, laboratories, and well-endowed library the college is associated with the AIMS & RC Hospital for real-time hospital training.
The college prides in its team of faculty members who are highly qualified with vast professional experience. The college also provides ample opportunities to all the faculty members to update and upgrade their knowledge by encouraging them to attend the teacher training and faculty development programmes, workshops, seminars and to participate and present scientific papers in national and international conferences and seminars and symposia. It is also worth noting that the faculty team has received grants worth of crores from RGUHS, AICTE and VGSTs.
Team Of Savants To Shape Professionals
The faculty team is especially equipped to provide hospital training, bedside teaching, and to report ADRs. They are well versed in providing soft and hard skills coaching, career development opportunities, personality development, placement activities, writing assignment, project making, and research aptitude to the students. Special care is laid on research performance in the form of projects, guidance and publications by the faculty members for self-upgradation.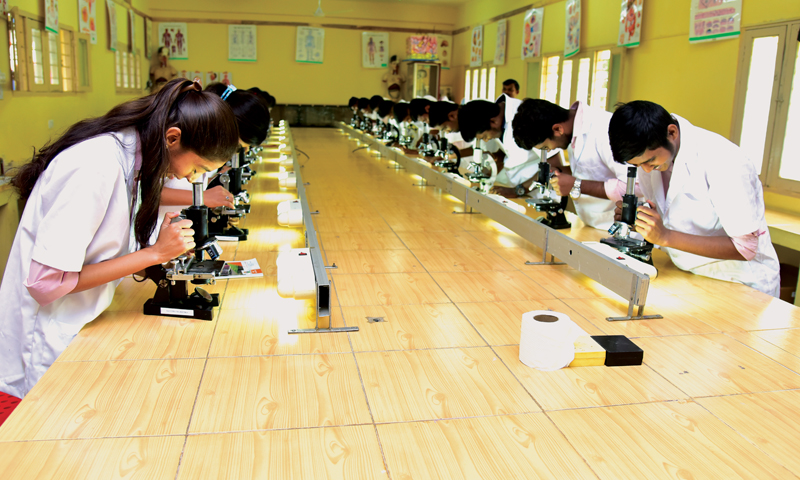 The teaching methodology used at the campus is student-centric. After the regular lectures are carried out by the teachers, the students' information retaining capacity is measured by the follow-up seminars, symposium, special lectures, orientation program and group discussions. "At Sri Adichunchanagiri College of Pharmacy, we have embraced the power of technology to help our students learn in ways never possible before. We use methods like self-paced learning, online assessments, continuous evaluation processes, e-learning modules, technology-enabled classrooms, virtual library etc. to make for an unparalleled learning experience," says Dr. B. Ramesh, Principal and Professor, Adichunchanagiri University's Adichunchanagiri College of Pharmacy.
The college understands that entrepreneurship is the new buzz word. Entrepreneurship has become a better career option for graduating technocrats. To this extent, our Entrepreneurship Development Cell (EAC) undertakes various entrepreneurship development activities like Entrepreneurship awareness camp, skill development programme, and expert talks" adds Dr. Ramesh.
The college has always aimed to improve human lives through innovative teaching, research and outreach activities. It missions to improve human well-being across the life span through interdisciplinary research, teaching, and service. "We are indeed committed to improving the quality of life. The ever-increasing demand for the skilful pharmacy professionals is met through various course of actions viz., learner-centred academic and professional activities, inculcating pleasant and admirable attitude, necessary skills and knowledge, which would cater to the professional needs and expectations of the medical and allied disciplines," adds Dr. Ramesh. It can be safely said that Sri Adichunchanagiri College of Pharmacy is the name one has to watch out for quality education with training to excel in the pharmacy profession.
Related Articles