India's pharmaceutical sector is seeing a market growth of 12.8% thanks to an increase in consumer spending and healthcare insurance. Of the global pharma industry, Indian pharmaceutical sector currently accounts for about 3.1-3.6% in terms of value and is rapidly growing to become a global hub of original drug research and manufacturing. In this light, pharmacy graduates with the right training and knowledge are mandatory as in their hands lie the potential to power the industry's growth.
Equipping them with this power and guiding them to be responsible changemakers is Chandigarh College of Pharmacy, Landran. With A-class learning facilities and trailblazing practices, Chandigarh Group of Colleges (CGC), under the banner of Chandigarh College of Pharmacy, has come up as one of the best pharmacy colleges of India. Established in 2007, Chandigarh College of Pharmacy (CCP) has affiliation from I.K. Gujral Punjab Technical University (IKGPTU).
Scientific and Industrial Research Oriented
CCP has also received approval from renowned organizations like Pharmacy Council of India (PCI), New Delhi, and AICTE. CCP showcases ultra-modern infrastructure, latest labs and equipment, illustrious staff members and streamlined curriculum. As a result, CCP is the only unsurpassable educational institute under IKGPTU that is recognized as a Scientific and Industrial Research Organization by the Department of Scientific and Industrial Research (DSIR).
True to its designation, CCP has major contributions in self-assembled supramolecular systems viz. liposomes, niosomes, cyclodextrin, nano- & micro-particles and solid-lipid nanoparticles, where the focus is centered around the exploitation of US FDA approved biomaterials in combination with other potential lipids and polymers to develop the innovative dosage forms and drug delivery systems in order to improve the bioavailability, stability, safety (tolerance) and patient-compliance. Although a wide range of applications are being taken up, special emphasis is given to augment the aqueous solubility and bioavailability of anticancer drugs. The central part of the research activities also involves evaluation of potential chemical entities using advanced in vitro and in vivo tools and techniques in the field of neurodegenerative and neuropsychiatric disorders like Alzheimer, Depression and also in diabetes and related complications, such as neuropathic pain and nephropathy pain to deconvolute the novel target sites for drug discovery and development.
Encouraging Out of Box Solutions
One should not remain in their comfort zone. If you want to make it big, you must challenge yourself, get out of your comfort zone, and succeed in doing well outside of your comfort areas. This is what lies at the heart of Chandigarh College of Pharmacy. CCP cultivates the impulse toward curiosity and willingness to push career-comfort boundaries. For starters, students are encouraged, incentivized and rewarded for chasing their curiosity. "Various technology products can help simplify and augment the networking process.  For instance, we empower them to build institution-specific networks leveraging aspects of LinkedIn's highly targeted search and connection features with traditional alumni networks.
We also reinforce grit and resiliency through academic and co-curricular experiences. Our career development program is inherently designed to impart both theoretical training and experiential learning aimed to make students career-ready for the new age economy. Practical exposure combined with extremely high-quality academic rigour provides the students with the necessary tools and knowledge base to achieve their goals. We have a 360-degree career development plan to make sure that every graduate has a strong sense of professionalism, leadership, and soft-skill set to conquer their career pursuits," says Dr. M. Arockia Babu, Director Principal, Chandigarh College of Pharmacy, Landran.
Nurturing Productive Industry Relationships
Another factor that sets CCP a step above its peers is that the college understands the importance of establishing fruitful industrial collaborations. Because industry fraternization is a very crucial requirement to provide the right connect to the students for training and exposure to real life working conditions. Therefore, CCP executives are always in touch with the leading corporate and industrial organizations, and so is recognized and endorsed by most of the prominent companies to conduct placement drives. Moreover, CCP welcomes all industry partners who seek practical and pragmatic solutions and share and promote entrepreneurial spirit by bringing new ideas to life. CCP aims to progress in creating knowledge, shaping leaders and in making important inroads against the challenges of the revolutionary global workspace. These collaborations have included several productive partnerships with industry such as Oniosome healthcare, Orbit biotech and US Vitamins.
Similarly, the department of international affairs at CGC have collaborations with 35 reputed universities across the globe and offer credit transfer programs, pathway programs, internship programs, international study, trips, semester exchange, summer/winter school and international grants to our students. This paves way for the students to set their eyes on international job opportunities.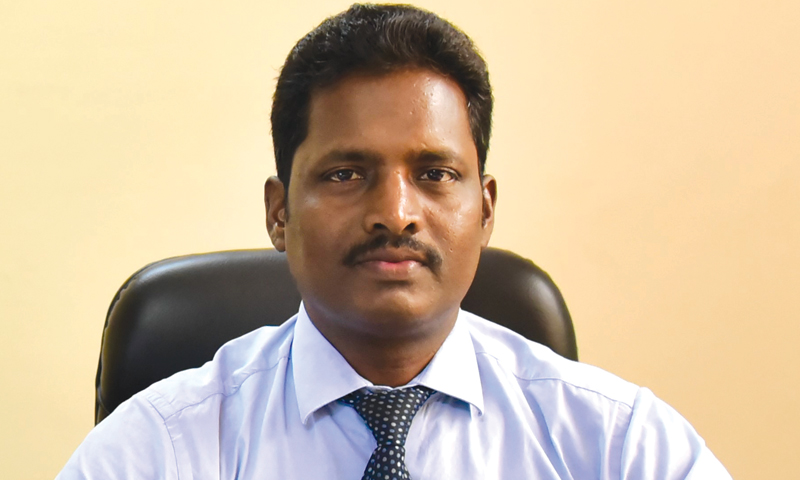 Shaping Pharmaceutical Industry Leaders
Going beyond textbooks and a four-walled classroom, CCP ensures that its students are industry-ready by utilizing an industry-friendly curriculum that emphasizes on cognitive skills. This has enabled Chandigarh College of Pharmacy to be adjudged as the best private pharmacy college in North India consecutively for 3 years. Similarly, in the recent past, CCP's students received 13 merit positions in the university examination, and the college has seen its students excel in sports and other extra-curricular activities as well.  It is no wonder that Chandigarh College of Pharmacy graduates learn how to effectively integrate critical thinking, problem solving and professional skills, thus making them well skilled to cater to the health care sector and lead the pharmaceutical industry.
Related Articles