According to an Assocham-PwC joint study, the Indian Media and Entertainment (M&E) industry is estimated to touch around Rs 3.73 lakh crore by 2022, led by increasing disposable income, population and content consumption across various formats. While the demand for workforce is on the rise, there has been a shortage in the number of qualified professionals who possess the relevant skills for jobs within each sub-sector. Meghna Ghai Puri, President of Whistling Woods International (WWI), opines, "For decades, India has confronted the paradox of possessing a massive workforce while simultaneously contending with a perennial shortage of skilled professionals. There are many reasons for this state of affairs – a massive population base; the traditional education system, which prioritises rote learning over critical thinking; a limited selection of options for higher education; and the loss of our best and brightest to foreign shores. In order to tackle this situation and fully unlock India's human potential, many vital steps must be taken on an urgent basis."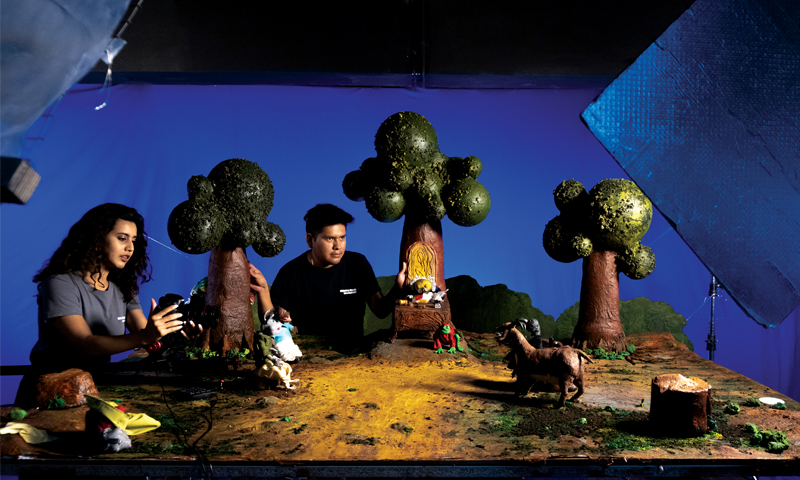 The most vital step is to increase educational spending by both the public and private sectors. By opening and expanding primary and secondary schools and increasing the base quality of education available to everyone, India can come one step closer to raising a generation, ready and willing to contribute to the wider job market and overall economy. Meghna Ghai Puri adds, "Increased funding for public and private universities will have a similar impact at the higher education level, producing industry-ready graduates. Raising the bar for education will also incentivise our finest minds to stay in India and work towards its long-term development, over taking their talents elsewhere." While the government works towards taking these steps, private institutes like Whistling Woods International (WWI) has been instrumental in offering alternate educational pathways. By promoting the field of film, communication and creative arts, WWI uses its expertise in these sectors to diversify India's workforce and produce world-class professionals in the Media and Entertainment industry.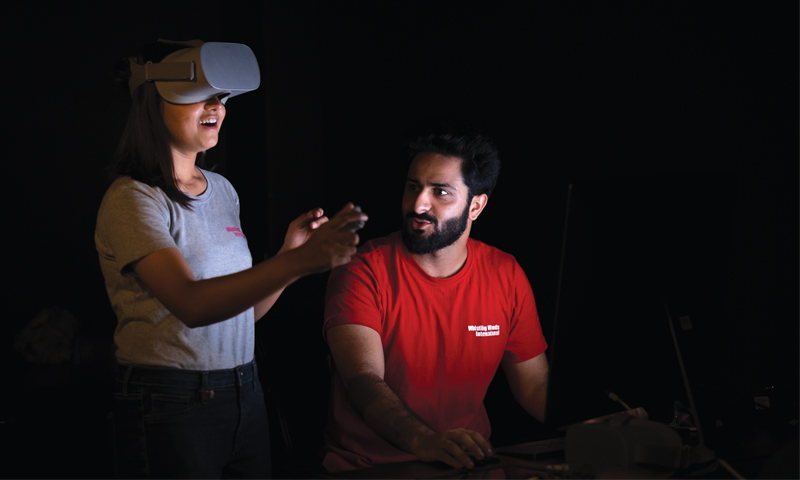 Bridging the Skill-Gap
"At WWI, we offer platform to students to turn their passion into career.  The teachings are imparted in such a way that they gain and build different qualities like team ability, excellent communication, administrative skill, creative thinking and great visual sense. The various exercises and practical sessions help them become detail-oriented and develop the required good visual acumen and hand-eye coordination, as well as the communication and interpersonal skills necessary to work with directors, producers, actors, and the other members of the film and media industry," explains Meghna Ghai Puri.  Considered as Asia's premier Film, Communication and Creative Arts institute, WWI consists of a progressive academia that caters to various competencies.
The institute offers degree and diploma programmes accredited by the Tata Institute of Social Sciences (TISS) , that vary in duration from 1 year to 4 years catering to all major verticals of the Media and Entertainment industry. "We have always believed in world-class education. The campus is frequented by professionals from the industry for guest lectures, masterclasses, workshops and practical sessions. Our students have the unique opportunity to interact and impress their future employers while still learning from them. The calibre of WWI trainees ensures meaningful association with the industry," assures Meghna Ghai Puri.
The curriculum at WWI is a unique hybrid of theoretical and practical knowledge, ensuring that the creative dovetails well with the business aspects. The teaching methodology at WWI is designed to ensure that the students' learning is collaborative and industry-oriented. In addition to education, the institute also has interests in research, development, emerging technologies and workflows in the Media and Entertainment industry. "We are highly committed to ensuring that our students move into the industry in creative and rewarding areas of employment. Over the past 13 years, we have proactively prepared a niche for our students in several key media industry areas – production houses, animation and design companies, fashion houses and M&E organisations."
WWI alumni are currently working at several leading media organisations both in India and overseas – like Dharma Productions, Yashraj Films, Excel Entertainment, FoxStar Studios India, Mukta Arts Ltd, Phantom Pictures, Prime Focus, Technicolor, Zee TV, Double Negative, Weta Digital, Sony Imageworks, NDTV, Pocket Aces, Red Chillies Entertainment, Seventy Seven Events, Star TV, Times Now, TVF, Culture Machine, Tommy Hilfiger, and several more. Since its first batch graduated in 2008, WWI has graduated over 1900 students and most of them are very gainfully employed in the Indian and global Media and Entertainment industry. Meghna Ghai Puri proudly shares, "Our students and alumni have gone on to be part of some of India's best film and creative arts content created in the past decade. They have started fashion labels, music labels, animation and VFX studios and have moved on to highly gainful and successful professional accomplishments across the world. WWI alumni today literally span the earth, working in all locations from Canada to New Zealand."
Starting from the very first batch, the students of WWI have always made a mark in the industry. Not only Hindi and other cinema, WWI alumni are successfully working with visual, print and online media. They are engaged with the biggest names in animation, graphics, VFX, as well as collaborating with leading fashion houses, designers and brands. "There are many WWI students who are continuously mesmerising the industry with their professionalism and stellar attitude. Our alumni's success is our greatest achievement and they make us proud every day with their new, unique achievements," shares Meghna Ghai Puri.
Contributing to the Industry
Industry collaborations are critical in the education field, as it contributes immensely towards the skill development of the students. Having the right industry collaboration not only enhances the theoretical knowledge, but also helps students hone their creative skillsets. Meghna Ghai Puri says, "We have always believed in collaborating with the best in the industry, in order to offer the best to our students." WWI has partnered with several global Film, Media and Technology giants to set up four Technology and Innovation Labs on campus, which include Sony Media Technology Centre in 2010, Red Education Platform in 2015, Foxconn Media Lab in 2016, and WWI Jio VR Lab in 2018.
WWI is a key contributor to the Media & Entertainment Skills Council (MESC) of India. The Founder and Chairman of WWI, Subhash Ghai is the Chairman of the MESC. "Our institute is a member of CILECT – the world's premier association of Film and Creative Arts institutions. CILECT's 170 member institutions in 50+ countries, enable  credit transfers, student and faculty exchange programme for WWI," shares Meghna Ghai Puri. In addition to that, WWI regularly seeks research partnerships with other institutions to explore the multiple emerging fields of education, which can be incorporated into its curriculum to enhance student learning, the latest being an association with IIT Gandhinagar in the field of Cognitive Science.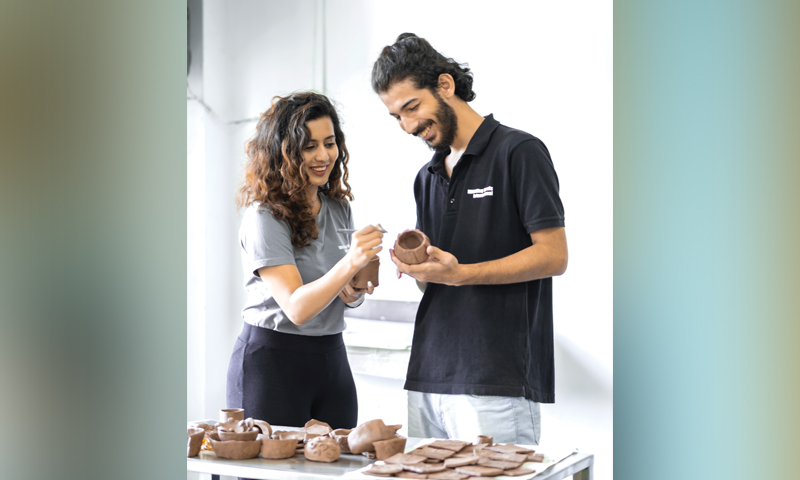 On the other side, the Career Resource Centre at WWI has a very strong industry connect and reaches out to this network to fetch opportunities for students of our various schools. "The students, during their academic sessions at WWI, have an opportunity to work on various live projects, events and other avenues in different capacities. They work on festivals and events like MAMI, Comic Con, Jagran, FICCI Frames, Big Boys Toys and many others," states Meghna Ghai Puri. Students of filmmaking work on several projects and make a short 10-15minutes diploma film in their final year, which is promoted at various national and international film festivals by the institute.
The School of Media and Communication at WWI offers an 8-week Summer internship to students as a part of their BBA and PGD curriculum. The internships are in areas of PR, Advertising and Brand Management, Events, Journalism, Audio Visual Production, Marketing, Social Media, Brand Services and so on. Meghna Ghai Puri adds, "This helps them get hands-on industry knowledge in areas of their interest and enables them work on their weaknesses before their final placements. They also help organise and execute several student and marketing events at the institute, which too offers them a hands-on experience."
The filmmaking students post their course completion, work with TV, Digital, Film Production Houses and Studios, Wedding companies and many more. "Our fashion graduates work with stylists, designers, and fashion brands after their course completion and even work on projects during their course to understand the whole design process and business of brands. These students also put up a final graduation show in the last term," shares Meghna Ghai Puri. Considering that WWI has Schools of Filmmaking, Animation & Game Design, Acting, Fashion, Music, Media and Communication, and Design, students have an opportunity to work in various areas of the Media and Film business and collaborate with students/alumni from these schools on various projects.
With the Mumbai campus well established, WWI is strongly looking at expansion both in terms of programme verticals and campuses. WWI is at various stages of establishment of additional campuses both within India and outside, in partnership with governments and like-minded organisations. Meghna Ghai Puri says, "Our vision is to create an even greater state-of-the-art academic institution that sets new standards of world-class education in film, communication and creative arts." The institution aims to inspire innovation and encourage creativity, by leading from the front in the field of media and entertainment. Indeed, the ultimate dream of Meghna Ghai Puri is to have an institution that hones and promotes talent from the age group of 5 to 50. "We want every creative person who wishes to make a career in this dynamic industry to receive top-quality education and be successful in what they do. We are also in talks with various state governments, as it's our endeavour to build more such schools that aren't just a film institute but a communication and media oasis," concludes Meghna Ghai Puri.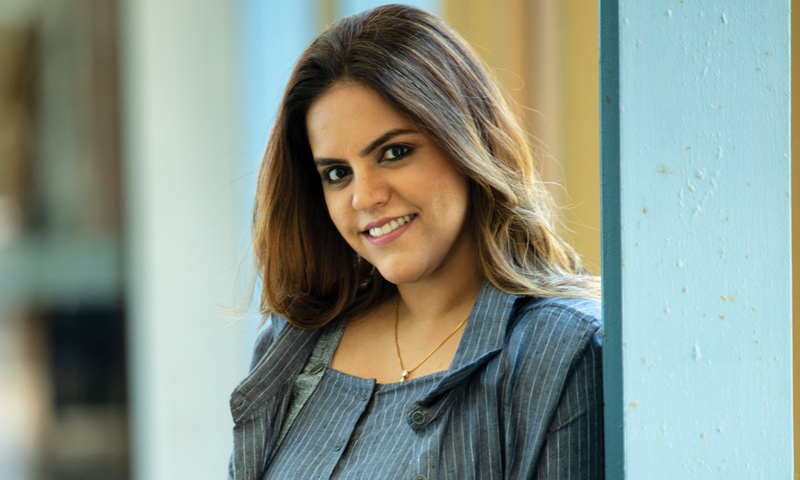 Meghna Ghai Puri, President
Meghna Ghai Puri is the President of Whistling Woods International and has been involved in setting it up since its inception in 2001. A Business Management graduate from Kings College London, University of London, Meghna also spearheaded Marketing & International Distribution activities for India's leading Production & Entertainment companies, Mukta Arts Ltd.  At WWI, she has spearheaded the launch of 7 schools in Film, Communication & the Creative Arts. These schools run degree & diploma courses in Film & TV, Acting, Animation, Fashion, Media & Communication, VFX, Game Design, Visual Communication Design & Music Composition. In 2015, Meghna was awarded with the prestigious Honorary Fellowship by UK's Bradford College for her contribution to Media Education.
Related Articles