When it comes to deciding to take the big leap of studying abroad, a majority of Indian students tend to choose the country first over a university or specific type of program. Even though global education hubs are creating study abroad programmes that attract students based on factors like world-class faculty, practical skills, and extensive research-based learning, today's career-focused students are yearning for more than just superior education. They are basically interested in the kind of post-study work scenario of the international destinations that can help them enhance their career prospects. The possibility of working in the same country immediately after the course completion will not only enrich a student's career plans but will give a better understanding of the course's applicability in the host country.
Intending to match these expectations, many education centres have started implementing post-study work visas that allow Indian students to find their dream job in a foreign land as well as a secure permanent residence there.
Here are the top five overseas study destinations, Indian students can look forward to choosing this year:
1. Canada
Canada has emerged as a favourite destination for international students from the past couple of years due to its quality of education affordable tuition fees, Post-study work permits, & PR opportunities. Apart from these aspects, the destination is also one of the safest in the world offering a high quality of life. In fact, Canada has been ranked second in the world by Global News in terms of social and economic progress and development.
At present, the statistic reports say that 14% of the total international students studying in Canada are Indians. With the Canadian government's recently introduced immigration policies that bring several benefits to Indian students, such as offering permanent residency to highly skilled students who graduate from a Canadian university, the destination foresees more inflow of Indian students in 2020.
2. The UK
The UK is globally reputed and popular for its quality education system. As per the "The Global University Employability Ranking 2017," the universities in the continent produce the most employable graduates worldwide. For the Indian students, the scope of learning in the calm environment of the UK in plenty because of the independent living and an upgraded lifestyle. Moreover, the UK government has recently pushed it further by offering a 2-year post-study work permit to international students and affordable tuition fees.
The additional perks of studying in the UK for Indian students include exploring Europe, which is one of the top continents for travelling.
3. Australia
Home to some of the most multicultural cities on the planet, Australia is extremely welcoming and friendly towards international students and has been graded as the most popular study abroad destination for international students. The affordable tuition fees along with the advantage of a three-year post-study work permit to international students followed by a pathway to Permanent Residency in Australia, make it the most sought after study destination of 2020. Meanwhile, what attracts international students the most in Australia is the country's low crime rate.

4. USA
U.S universities have always been ranked among the top 5 for their highest quality of education that perfectly blends academics with research and extracurricular activities. Although, the USA did come down to the fourth position in 2017 when nearly 1.18 million students had to bear higher tuition fees, and unfavourable post-study work permit and PR opportunities, its universities still deliver a high student satisfaction rate due to the services they provide. Indian students planning to study in the U.S. can apply for several merit-based and need-based scholarships. The best part about U.S universities is that their degree holders receive recognition from potential employers worldwide.
5. Germany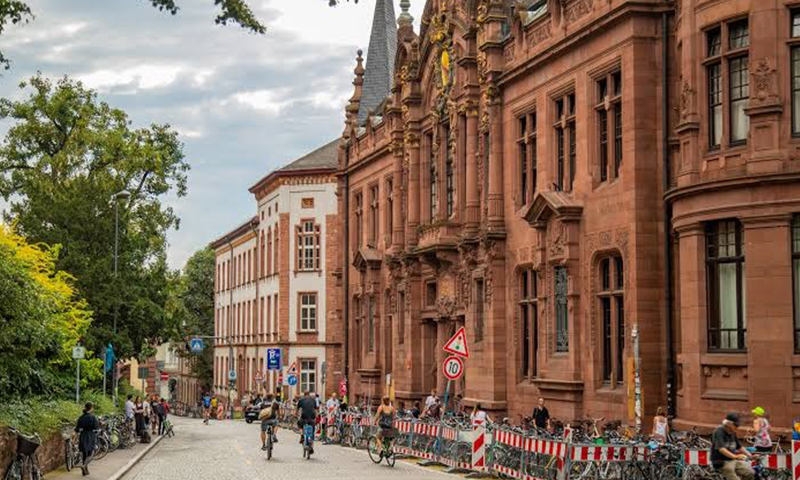 Germany offers the lowest tuition fees in comparison to any other country abroad. Particularly for the Master's degrees, international students can enjoy free-tuition in German public universities for various English-taught degrees. Considering that the only cost students have to bear is a small semester fee, for the foreign students, including those coming from India, Germany becomes a much-preferred study abroad destination. Moreover, adding on to the advantages are the country's 18-month post-study work permit to its students and multiple scholarship providers offering financial support to talented students.
Author: Rohit Sethi, Director, ESS Global-Study Abroad Consultant
With more than a decade of experience in the international education consultancy service, Sethi now works as the Director of ESS Global – Study Abroad Consultant. Sethi's professional experience encompasses Sales, Business Leadership, Personnel Management, Operations, General Management & Administration, Budget Development, Advertising, Media Planning, Relationship Management and Competition Analysis. ESS Global is a technology focused organisation, working with a mission to help students realize their international academic aspirations with high integrity, continuous innovation and unparalleled commitment.
Related Articles