Beyond technical skills, educational institutions also have a crucial role in ensuring soft skills, such as critical thinking, problem-solving, leadership skills and lifelong learning, are integrated across all programs, so that graduates can cope with rapid changes in the industry and take charge of their learning. "We adopt technologies to enhance the processes, the competencies required by graduates and professionals to emphasize complex problem solving, the ability to lead teams made up of humans and machines and to have a solid foundation in ICT and data analytics to make informed business decisions quickly", says Dr. Pravin D. Nemade, Principal of SB Patil College of Engineering (SBPCOE).
SBPCOE aims to provide students with the experience and readiness for them to be integrated into the workforce, such as real-world employer projects, industry advisory boards, workshops, industry-led competitions, short courses and internships, where graduates gam some experience and insights on how to deal with the current challenges when they enter the workforce. Some of the high-tech industry partners that SBPCOE is currently working with on these initiatives are Almighty-Auto, Ancillary, Pavin Cables, Capital Via, and Parametrics.
One of the best-emerging institutes in the University of Pune, SBPCOE was established in 2009 with a 40 acres campus. The college is ISO-2015 certified and accredited by NAAC as well. Based in Indapur, SBPCOE houses the state-of-the-art infrastructure and trained faculty members, to provide quality education to all their students. "Our unique and exhaustive curriculum, which includes imparting of knowledge and hands-on experience, has equipped our students to measure up the to the industry's expectations and achieve the set goals", adds Dr. Pravin. Envisioning to be the fountainhead of novel ideas and innovations in technology and science, SBPCOE is set out to create academic excellence, impart value-based education, collaborate with industries and research institutions intending to disseminate knowledge among the masses for socio-economic development for the society.
Entering Industry 4.0
The trend of collaborations with the industries and universities has increased the need for innovation in today's business environment and intensified the ambition of policymakers to commercialize academic knowledge. Collaboration between firms has been an increasingly important issue for some decades and researchers have devoted considerable effort to find the determinants of their success. "We have taken tremendous endeavours for encouraging our students as well as graduates to collaborate with the industry through innovative projects, sponsorship projects, championship programs, and national level IIT Events", points out Dr. Pravin.
The faculty members of SBPCOE visit various industries for studying innovations of industries every year, which indirectly helps students of the new technological world and is always ready to welcome industry stalwarts by organizing various seminars, workshops, guest lectures, and Industry-Institute Interaction sessions. The rate of internationalization is growing rapidly, with unhindered communication channels and inexpensive travel. Universities across the world are already seeking to make the most of the possibilities this presents by forming global partnerships and fostering relationships with other institutions.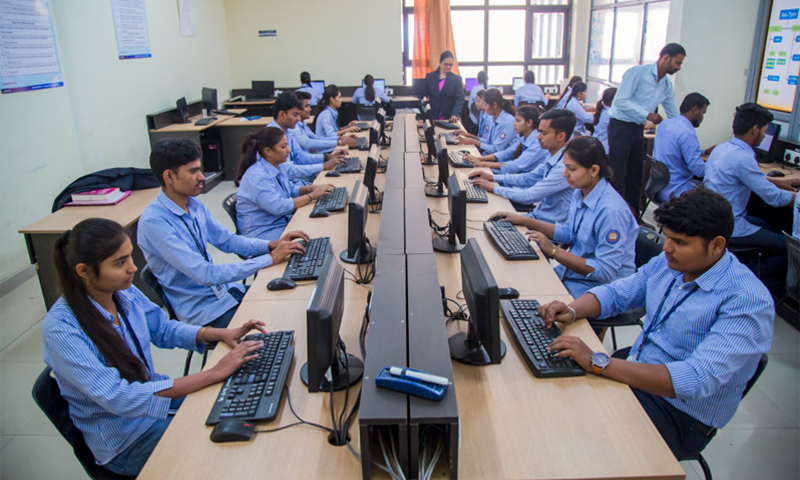 The ability to scrutinize, debate, and share experience are essential for academic and scientific accomplishment. Constructively challenging accepted opinions and ideas is central to their development, and international collaborations help to facilitate this. "As far as International Institutions are concerned, we motivate our students for International Paper presentation competition, Higher study (Ph.D.) programs, and many other such events where students can showcase their skills and talents. The last batch placements crossed a century and some placed for good package above 4LPA.", says Dr. Pravin.
Preparing Futuristic Engineers
Entrepreneurs and entrepreneurial individuals are the central components of 21st-century societies and organizations because they can precede themselves, other people, their businesses or places of employment and even the economies and societies in which they live.  SBPCOE develops entrepreneurs, to help them support the society in all aspects. Equipping their students with the latest technologies and keeping them up to date with the industry requirements, SBPCOE has been using spoken tutorials of IIT Bombay, and using online learning portals like NPTEL, SWAYAM, Udemy, and Coursera, as add-on courses every year.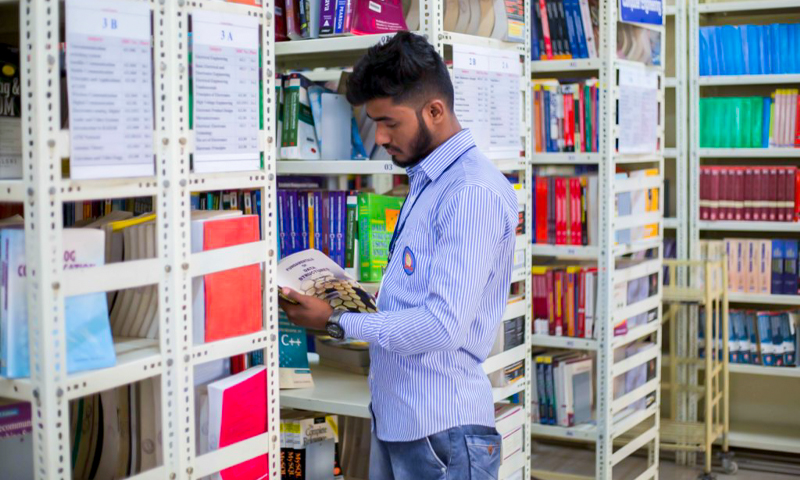 On talking about placements, Dr. Pravin says, "Approximately 85% of Engineering Graduates of S B Patil receive campus placement in renowned industry. While placing this 85 % of students a choice is kept for students to choose a core or non-core company". In the rising entrepreneurial economy, Institutes are playing a major job in the development of innovation through the startup and entrepreneurial environment in employees, students on the campus. Keeping this view in mind, SBPCOE has established a Startup & Innovation cell and EDC cell on the campus. Diverse activities have been organized under these cells with the help of well-groomed and well-educated faculties members of this cell, who takes care of the student's requirement and growth.
At SBPCOE, entrepreneurship is encouraged through Annual startup competitions with prize money, student business incubator, a technology incubator, advertising program to promote successful alumni entrepreneurs, internship and career fairs, to connect startups with students. "We provide an environment to the faculties and students to groom their new ideas innovatively and continuously. The IPR cell takes care of the students and faculties who want to register their innovative ideas under one roof by giving the training about IPR, its necessity, process to perform this", adds Dr. Pravin.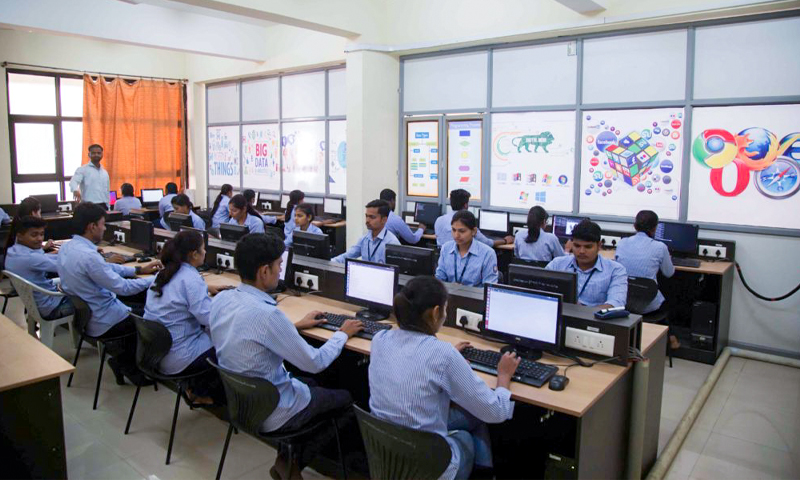 Success in Industry begins in the classroom, where students must learn to be prepared for the ever-changing technological challenges they will face upon graduation. Educational institutions must adapt themselves to the rapidly evolving work environment and ensure students have the theoretical and practical knowledge to meet the demands of a demanding workforce. Recognizing the tech skills gap, SBPCOE is making tie-up with industries and thereby, gain access to the tools, systems, and programs companies use in the market, helping institutions promote real-world education and have a road map that ensures the right disciplines are being taught to empower tomorrow's engineers. "Preparing engineers to lead a workforce that is diligent and attentive, We are helping our students cope with the rapid advancements in technologies and devices and push the boundaries of communication further than ever before", concludes Dr. Pravin.
In the outbreak of COVID- 19 every staff member of SBPCOE is conducting online lectures provided PPT of all subjects, Assignments, MCQ, guiding students for their seminar, project work, publication in journals and resolving the difficulties. This platform also helps the institute to keep students healthy by providing them with exercise/motivational videos, articles and so on.
Dr. Pravin D Nemade, Principal
Currently serving as the Principal in S B Patil College of Engineering, Dr. Pravin D Nemade has completed his bachelors and masters in Civil Engineering, along with his P.Hd from the Indian Institute of Technology, Bombay. Recipient of several awards, Dr. Pravin has 28 years of teaching experience in the field of Engineering. Geotechnical Engineering, Environmental Geotechnics, Watershed Development, Green Buildings, Construction Management, Water Resource Engineering and Transportation Engineering are some of his areas of interest.
Related Articles