Unemployment is one of the major problems a lot of engineering graduates in India are facing today. With the advancement of technology, industries are expecting engineers to have an extravagant skillset. Although, when the academic approach is taken into consideration, it is not sufficient to meet the needs desired by the industry, which has resulted in the industry spending their resources on training the fresh engineering graduates by imparting the knowledge they expect them to have.
The academic approach doesn't complete the requirement the industry desires in the complete sense. So, it has now become mandatory to fill the gap between the needs of the Institute and Industry. According to the statistics of state-wise job availability, Maharashtra has the highest demand for jobs (19.72 percent), followed by Delhi NCR (16.99 percent), Karnataka (16.03 percent) and Tamil Nadu (9.80 percent). Considering the experience of most of the recruiters, industries are looking for personnel with leading roles in cloud computing, IT services, and quality management. The industry has also changed its approach towards hiring individuals, as they are looking for skilled people that are equipped with the current trends.
Sandip Foundation, considering this need, acts as a bridge that will fill the Industry-Academia Gap. Changing the face of the Indian Education System, Sandip Institute of Technology and Research Centre (SITRC) is striving to make education more industry-oriented and student-friendly. "We work towards a single goal, i.e., our students attain the best quality of education possible to transform them into employable professionals by the end of their journey with us", says Dr. Sanjay Trambak Gandhe, Principal of SITRC.
One of the top engineering colleges in Nashik, Maharashtra, SITRC was established in 2008 and is approved by All India Council for Technical Education, New Delhi Government of India and affiliated to Savitribai Phule University of Pune. The Institute is accredited A Grade by NAAC with 3.11 CGPA. An ambiance that stimulates intellectual thinking and academic proceedings, SITRC has invested in providing facilities to students in terms of laboratories, equipment, library books, sports, transportation and everything it takes to create an excellent environment for learning.
Dr. Sanjay points out, "With aesthetic buildings, splendid lawns, spacious sports grounds, and lush greenery, we aim to provide an environment that is conducive for the teaching-learning process." Spread across 225 acres, the Campus of SITRC houses facilities like the state-of-the-art labs, spacious classrooms (with Audio-Video teaching aids), mess with hygienic food, ultra-modern hostel, college canteen, and health care center, to cater to all the necessities of the student and the staff.
Enhancing the Acquired Skills
With Dr. Sanjay Gandhe recognized as a Senior Member by The Institute of Electrical and Electronics Engineers (IEEE) for Personal and Professional Commitment to the Advancement of Technology in 2017, SITRC houses a community of competent and skilled people with high individual gains and industry retains. "We encourage our faculty members to pursue research, consultancy, innovation and entrepreneurship activities in the context of globalization", says Dr. Sanjay Gandhe.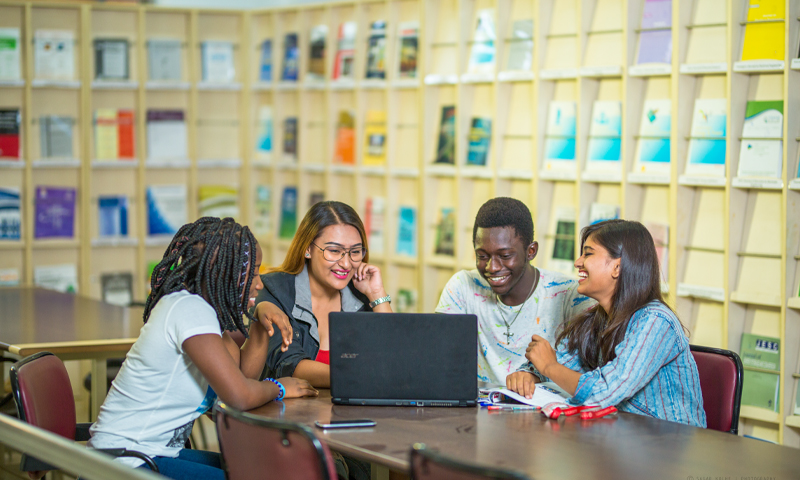 Bringing in funded research projects and assignments to nurture the research attitude among the faculty members, SITRC motivates and supports them to participate in conferences, seminars, STTPs, workshops and many more. Dr. Sanjay Gandhe adds, "Through qualification up-gradation, skill development, and behavioural improvement, we aide our faculty members to strengthen their skills. We identify and map out the elemental and inherent skills of the faculty members for productive outcomes like product development, research activities, administration, and consultancies."
Shaping the Industry Leaders of Tomorrow
SITRC is focused on promoting academic-based entrepreneurship, by aligning with various time to time government policies viz. DST, AICTE, and MSME. With that in mind, a Technology Business Incubator was established, where start-ups are nurtured through Prototyping Support, Accelerator Program, Professional Services, Incubation, and Seed Funding. SITRC catalyses and promotes the development of Science and Technology-based enterprises to promote employment opportunities in innovative areas. Dr. Sanjay shars, "Connections with various incubation facilities like KVIC, LBI, SINE IITB, and Tata Innovations DISQ, we focus on areas like Agricultural Development, Rural Development viz. Smart Village, Women Hygiene and Sanitation, Interdisciplinary Research, Energy and Environment-friendly solutions, Food Processing through Technology, Innovation Enrichment, etc., through brainstorming sessions and capacity building efforts."
SITRC hosts guest lectures, interactive workshops, colloquiums, brainstorming sessions for the students along with the members of the industry, outside experts, eminent personalities regularly for the students. The students and faculties also get a chance to take part in industry training, orientation courses, industrial visits quite frequently. "We emphasize Industry-based project development activities for students with an aim to make them more aware of the industry culture and bridge the gap between the students and industry by training them with cutting-edge technology", adds Dr. Sanjay Gandhe . Conducting industrial exhibitions to highlight the research facilities and expertise available with them, SITRC associates and invites professionals from the industry in developing the curriculum, for their opinions and feedback to update it from time to time.
Providing students with continuing education opportunities, short-term programs, and training needs of the industry, SITRC promotes revenue-generating activities like Testing, Calibration, Consultancy, and R&D, for the students to a hands-on experience. "We assess the scientific and technological scenario/happenings in India and abroad periodically to translate its findings into action for taking up future R&D work." quips Dr. Sanjay Gandhe. SITRC has its Innovation and Entrepreneurship Development Cell (IEDC), that is dedicated to handling the entrepreneurial activities in the college. Supported by NEB, DST, GoI, IEDC offers different types of well-recognized courses to develop entrepreneurial competencies amongst young innovators.
Brainstorming about society and industrial problems to find commercially viable ideas, the students get a chance to connect with different mentors related to Technical, Business, and, Legal Domains. The ideas submitted by the students are scrutinized by the Domain and Business Experts. Connecting Sandip Foundation's IP Cell to protect innovation, IEDC provides mentoring and financial support for participating in various Business Pitch Competitions, Crowd Funding, and National / International Entrepreneur's Summit. Dr. Sanjay  Gandhe adds, "The students also get a chance for simulation of forming start-ups and following legal aspects. The students get a chance to mold various Industrial Standards so that developed prototype will enter into the market with maintaining sustainability."
Striving for Progress and Perfection
The modern infrastructure, an exemplary set of dedicated teaching professionals and the exhilarating atmosphere of the SITRC has helped its students in reaching enviable heights in intellectual development and help them achieve their future endeavours. To impart training, SITRC has a team of individuals with in-depth knowledge and industrial experience in the latest technical fields. "Our sole purpose is to develop high-quality technical personnel with sound knowledge on basic engineering, and managerial principles who are able to adapt themselves to the ever-changing business environment along with the highest ethical and moral values", says Dr. Sanjay Gandhe.
SITRC's aim behind all the co-curricular and extra-curricular activities is to provide an impetus for young minds to explore other possibilities while they pursue their individual disciplines. The institute believes that education should not be bound, only then the students will reach their pinnacle of talent and passion. "Focusing on raising efficient, confident and highly knowledgeable engineers, managers and entrepreneurs with global thinking and a futuristic mindset, we give our students the power to dream, aspire, and soar towards what they define as success", concludes Dr. Sanjay  Gandhe
Dr. Sanjay Trambak Gandhe, Principal
Professor of Electronics and Communication Engineering at Sandip Institute of Technology and Research Center, Dr. Sanjay has obtained his B.E. (Electronics Engineering) from Govt. College of Engineering, Amravati, and M.Tech. (Automatic Controls & Robotics) from M.S. University, Baroda. He received his Ph.D. in Electronics & Telecommunication Engineering from Visvesvaraya National Institute of Technology, Nagpur. He has been an Executive Council Member of Sandip University, Nashik.
Dr. Sanjay Gandhe has published 55 research papers in various international and national journals and conferences. He is an active reviewer and editorial member of IEEE Transactions on Dependable and Secure Computing. He has reviewed research papers of many International Conferences including IEEE conferences.
Related Articles