Known as the youth icon of India, Swami Vivekananda was an advocate of self-education. For him, education was not only a collection of information but something more meaningful; he felt education should be man-making, life-giving, and character-building. Swami Vivekananda's philosophy and leadership style left an indelible mark on Prof. Suman Chatterjee, Registrar, Sister Nivedita University and Chatterjee on a path dedicated to make a difference. 
A journey from a Mathematician to The Registrar
Prof Chatterjee completed his schooling at Ramakrishna Mission Vidyapith, Deogarh. His early days were spent with monks of the Mission appreciate and imbibe values of generosity, strength of character and humility. 
Later, Prof. Chatterjee went on to graduate from Calcutta University. It was this University, the strong focus on academics along with values imparted by professors, became the key factors behind Prof Chatterjee's successful career as a mathematician and in later years, a Leader. "Being a mathematician at core, at heart and by profession, I take pride in saying that my calculations, meticulous observations and assumptions coupled with dedication hard work have made me what I am today," humbly asserts Prof. Chatterjee. 
Sharing his vision for education, Prof Suman reveals, "My attempt is to bring about an amalgamation of both the Industry and Academia for the education sector." He is fulfilling his vision of bringing about this synergy to the best of his capacity. As the First Registrar of SNU and a thoroughbred academician he is focused preparing his students for a brighter tomorrow.
A Leader Overcoming Challenges
Prof. Chatterjee feels that everyone faces pitfalls and challenges at some point or the other in life. People, however, should learn and grow out of them. "The biggest mistake would be to not try anything new because of the fear of making mistakes," Prof Chatterjee expressed his belief. He, therefore, advises his students to never shy away from making mistakes out of fear but learn to face it head-on.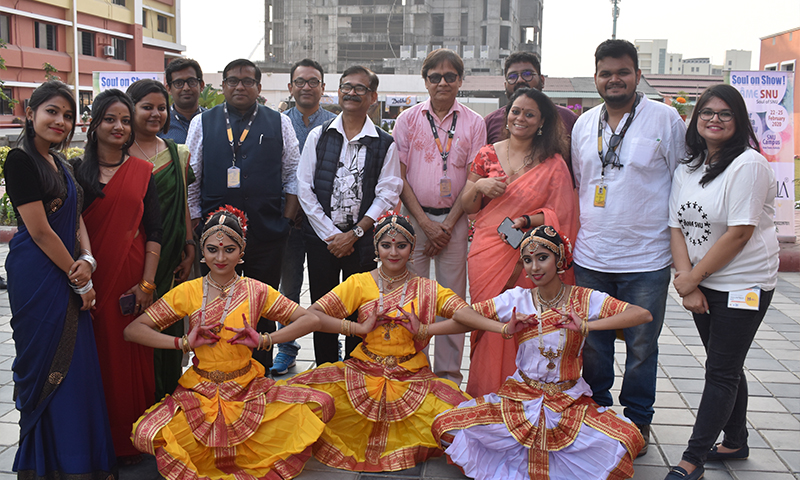 With time, Prof. Chatterjee, has   also learnt the value and importance of saying "No", of not giving in to pressure.'. He strongly feels that one must know how to say "No", even to their superiors. Our decisions should be based on a reasoning rather than fear. During the initial days of his career, it was difficult for Chatterjee to refuse people too, but later, after learning the art, it brought him peace and sorted his professional life for the better. 
 Prof. Chatterjee has always believed that a leader is someone who creates new leaders and ensures an ambience of comfort for their employees and other stakeholders. He says, "Here at SNU, I try to bring about a environ discussion, brainstorming, communication along with friendship and compassion that promises for the growth of every individual and in turn the organisation." Prof. Suman is considered a problem-solver and friendly leader among his peers and students. He motivates his juniors and students to work hard, become good humans, inculcate discipline, respect seniors and take up every challenge with courage and sincerity. 
Fulfilling the Roles & Responsibilities
"I hold the responsibility of keeping our stakeholders in an encouraging situation and streamlining the functions of the University to run more smoothly," adds Prof Suman. To achieve this, Prof. Chatterjee and the management at SNU provide a healthy and value-based environment where students' overall development is focused upon. Students are taught to become responsible citizens and encouraged to develop a strong sense of professionalism. 
SNU has constructed workrooms with high-end facilities and collaborated with several National & International Institutions and organisations for enhancing the real-world cognisance. This helps students and aspirants to comprehend the professional and corporate world better or become successful entrepreneurs, and in turn create several opportunities for the forthcoming generations. 
At the University, Prof. Suman's typical day entails handling the academic and administrative decisions, prolonged meetings, discussions, projects, a mug of coffee, vital decisions, and the list. "As a registrar, I believe in being honest to my student. Their smile, satisfaction, and good results take away all the stress and strain," smilingly adds Prof Suman.
Sister Nivedita University
Sister Nivedita University (SNU) at New Town, Kolkata, was established by enacting The Sister Nivedita University Act, 2017. SNU, being unique of its own kind, is built on the path of Sister Nivedita, blessed under the shadow of Swami Vivekananda. Guided by a strong vision, Sister Nivedita University aspires to provide a transformative impact on society through its inclusiveness and continuous innovation in education that encourages creativity, entrepreneurship, and research. 
Currently, SNU offers educational programs and research in a wide array of subjects, under disciplines like Engineering and Technology, Science, Medicine, Management, Law, Humanities, Language and Literature, Pharmacy, Architecture, Social Sciences, Education, Performing Arts, Sports, Media, Design, etc.
Present & Future Prospects of SNU
Shedding light on SNU's current plans, Prof. Suman reveals, "We are presently working to develop and train our students to become successful entrepreneurs by providing them adequate facilities and support and enabling digitisation of work process."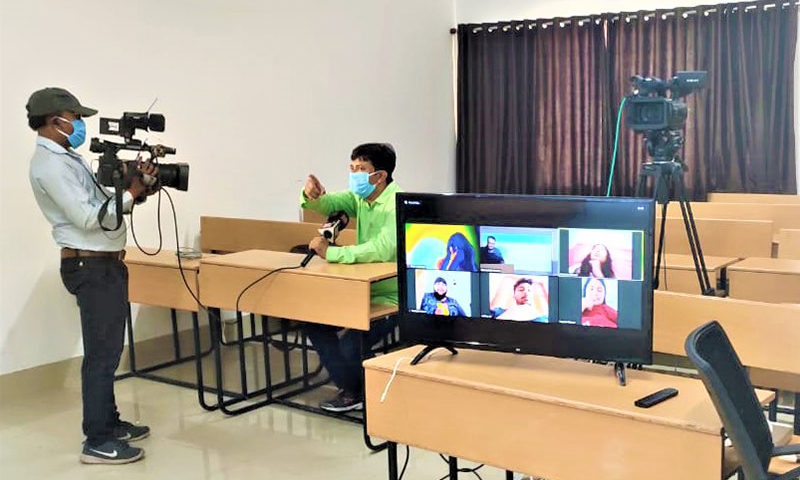 In the coming years, Prof. Suman and the management is aiming to make SNU the most digitally enabled University of International repute, with the best infrastructure and research centres. Together, the long-term plan for the management & students is to fulfil the vision and mission of SNU in the best possible way.
A New Approach Needed in Education
Prof. Chatterjee senses that a student-oriented approach in the modern educational system is the need of the hour. He further says that change is the only constant, so educators and administrators should embrace new technology and methods of teaching-learning process infused with our ancient values and teachings. This can be made possible via new courses, new placements avenues, and an innovative approach towards student management in keeping pace with the current times. "Every student is important irrespective of their learning capabilities and intelligence, and everyone deserves our special undivided, undiluted attention. We will hold their hands till the very end of their campus life and lead them to a very promising future," sums up Prof. Suman.
Related Articles