Regularity, sincerity, punctuality, and hard work are the noble virtues essential for leading a successful personal and professional life. Dr. K. T. V. Reddy, Dean, Faculty of Engineering and Technology (FEAT), Datta Meghe Institute of Medical Sciences (DMIMS), considers them as the building blocks that have guided him to become an academician and a successful leader.
Dr. Reddy comes from a humble background. He did his initial schooling in a small village in Andhra Pradesh near Tirupathi. After graduation, his career path took him towards academics and administration. He spent long hours in the office without giving a single thought towards enhancing his skillsets or earning academic credits to put towards a degree. "In the initial years, I felt that a basic degree is sufficient for career growth. But events of one fine day changed my outlook," shares Dr. Reddy. Even though deserving, he was given a subordinate post since executive positions required high educational qualifications.
This became a life lesson and a turning point for Dr. Reddy and his career. He decided to pursue higher academic degrees to add value to his knowledge base and advance his career. Dr. Reddy completed his M.Tech and PhD degrees from IIT Bombay. Looking back, Dr. Reddy says, "After acquiring my PhD degree, my seniors became my juniors. It also opened doors to numerous opportunities for me to lead the organization." There were no direct influencers or guides who helped his professional growth. Instead, Dr. Reddy acknowledged what was missing in his skillsets and what was needed to be done. He became the driver of his successful career path as a Dean of FEAT at DMIMS.
Datta Meghe Institute of Medical Sciences
The Datta Meghe Institute of Medical Sciences is a Deemed University aimed to create a skilled workforce and augment the healthcare delivery system in India. Around 10 multi-disciplinary courses are offered to students at undergraduate, postgraduate and diploma levels. 
In terms of encouraging creative thinking and innovation, Dr. Reddy states, "At the time of admission, we collect information about the students' interests in cultural, sports and technical knowledge. The students are divided into different creative clubs and encouraged to achieve their goals based on their interests. We have also created faculty members for each club and defined their roles and responsibilities as students. Regular competitions are organized on various activities to bring out the best in students and to encourage cash prizes and merit certificates are distributed in one of the functions." In this way, students at DMIMS are offered ample opportunities to bring out their creative side and develop innovative thinking.
Covid-19 and Education
In the wake of the COVID-19 pandemic, educators and administrators faced significant challenges from preparing topics in the digital mode to high-speed internet connectivity, data usage for the students staying in remote locations, and the requirement of a backup power supply. The list doesn't end here. Keeping students engaged and focused on the curriculum for long hours was the most formidable challenge for teachers.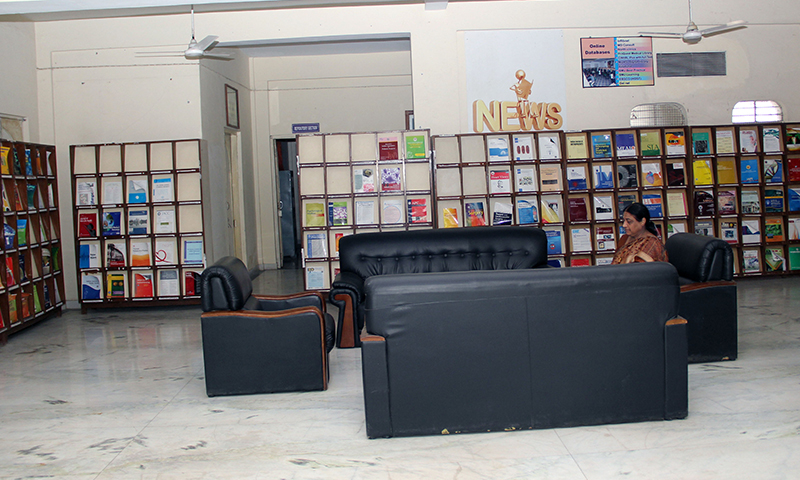 Around the globe, universities, colleges and schools took different measures to overcome the hurdles erected by the pandemic and, most importantly, continue the learning process even if it meant through online platforms. Dr. Reddy reveals, "In our DMIMS, laptops were provided with free unlimited Wi-Fi connections. The teachers were asked to share the digital form of content through presentations, hand-outs and notes. To keep students attentive, a 60 minutes lecture was cut short to 45 minutes. Theory lectures were held in the morning, whereas virtual labs were set in the afternoon. Regular feedbacks were also taken for further improvements from time to time."
Responsibilities of a Dean 
Dr. Reddy brings vast years of academic and leadership experience to his designation. It benefits FEAT to develop and practice best policies and DMIMS to do the same. As a Dean of FEAT, Dr. Reddy's chief duties are to fulfil academic, programmatic, managerial, and fiscal responsibilities for the University. 
Giving us a glimpse of his duties and obligations, Dr. Reddy remarks, "As an administrator, I oversee the academic infrastructure, library development, website management, discipline in the campus, budgeting and taking care about requirements of statutes bodies affiliated and approved." Likewise, as an academician, he takes care of the academic calendar, academic book, academic monitoring, grievance handling, organizing periodic meetings with parents, students and faculty, implementing the best practices based on the inputs from all the stakeholders and maintaining the quality education and placing the students in top MNCs. He also regularly interacts with students and parents ensuring that an overall conducive environment is offered, which is project-team-based and student-centric.
A Day in the Life of a Leader
At the DMIMS University, Dr. Reddy's typical day begins with troubleshooting issues students, faculty members, and administration face. As a leader, his work is not limited to official working hours; instead, it extends until issues are resolved, and goals are achieved for the day. With leadership positions comes great responsibilities and stressful situations. Proper planning and execution of academics & administrative activities through concerned coordinators daily are Dr. Reddy's mantras to avoid them. If his colleagues or faculty members are stressed, Dr. Reddy guides and encourages them to complete their tasks on time. 
Moreover, Dr. Reddy takes out time from his busy schedule to participate in the activities organized by various professional bodies and decipher insights from the newsletters & magazines received periodically by these societies. He stays updated with the happenings in the Council of Ministry of Information Technology, AICTE, and ECI regarding implementing emerging trends in the field of Engineering & Technology. On a personal front, he devotes time to meditating and doing yoga to build strength, awareness, and harmony in both the mind and body.
Aiming Higher
"We have a policy that each faculty must publish 8 papers and each student one paper in indexed journals," asserts Dr. Reddy. Hence, Dr. Reddy and his colleagues at DMIMS presently focus on publishing research articles in peer-reviewed national and international journals. They are also drafting new project proposals to be sent to the external funding agencies, formulating MOUs with prospective national and international repute industries and institutions, and collaborating with faculties on student exchange programmes with the world's best 500 universities.
Dr. Reddy's long-term vision is to make FEAT one of the best learning centres for research, known for excellence in AIDS. From his contribution as a Dean and that of other faculty leaders, the management will be aiming to make DMIMSU one of the top 10 Universities in terms of competency in the world. 
High Time to Change 
Dr. Reddy confides that the teaching and learning systems should be product and team-based. Additionally, expert-based learning is rather the need of the hour. Awarding degrees must have a minimum standard at all levels. Likewise, the implementation of NEP 2020 in the whole spirit will help the education system adopt talent-based multi-disciplinary approaches. 
Related Articles