EDUCATIONAL PHILOSOPHY. A learned person knows that the more educated he becomes, the more things he does not know. Education is a non-stop learning process that seeks holistic and beneficial transformation of the individual and the society in which he lives in.
VISION. The founders of PCU were Protestant churches belonging to The United Methodist Church and United Church of Christ in the Philippines. Towards this end, Philippine Christian University (PCU) was established to develop the power of reason, to liberate people from ignorance, penury, and hopelessness and empower them to commence their journey for social and economic transformation, and spiritual salvation.
FOUNDATIONAL VALUES. The foundational values that constitute the transformational paradigm of PCU are Faith. Character and Service.
Winston Churchill said that, "Success is stumbling from failure to failure without losing enthusiasm." Analogous to this, Junifen F. Gauuan, Ph.D., University President, would say that at PCU, 'Faith – is stumbling over foolishness and ignorance without losing the enthusiasm to discover the truth'; 'Character – is stumbling on weaknesses and failures without losing the zeal for perfection!'; and 'Service – is stumbling against greed and selfishness without losing the passion for holiness!'
MISSION. The PCU Mission is to:
Synthesize the teaching of spirituality, religion and the sciences.
Inculcate critical and innovative thinking, technological fluency and multicultural skills.
Educate individuals to think and act as ethical leaders and responsible citizens in the global community.
Deliver affordable, flexible and collaborative educational programs using systems and resources that comply with international standards of quality, professional licensure and practice; and
Offer career pathways and migration channels through a network of transnational institutions, professional guilds and accrediting agencies.
Today PCU has grown into an institution that is responsive to national and global developments. PCU offers complete programs in Basic Education. It also offers numerous Bachelors, Masters and PhD degree programs in diverse disciplines and fields of specialization.
LEARNING PROCESSES. PCU ensures quality educational processes by adopting flexible, innovative and effective learning methodologies, such as:
Online and Blended Learning
Project Research and Collaborative Learning, and
Immersion in best practices and systems
FACULTY. PCU is discriminating in its selection of Faculty. Both academic training and industry experience are highly valued. Thus, PCU maintains a pool of regular and adjunct faculty who are recognized experts in their respective fields. Scholarships and grants are readily available to interested faculty. Continuous professional growth is sustained by regular up-skilling and re-tooling seminars. Membership in guilds and professional organizations are encouraged. And development-oriented research and community extension services are strongly supported.
SOCIAL IMMERSION. Students undergo industry and community immersions as a reinforcement of academic learning.  Oftentimes, these exposures provide entry-points for eventual professional engagement and employment.
CAMPUS-BASED LEARNING. Through the years, PCU has become an oasis for foreign students coming to the Philippines from Africa, South and Southeast Asia. Linkages are currently being strengthened to admit more students from Ghana, Indonesia, Thailand, Cambodia and China.
ACADEMIC EXTENSION PROGRAMS. While PCU presently operate only 3 campuses in the Philippines, its Academic Extension Program for working professionals is nation-wide in scope, mostly concerned with graduate programs. Extension classes are held in various offices and learning centers in partnership with public, business and private organizations.
TRANSNATIONAL EDUCATION PROGRAMS. PCU has established Transnational Education Programs (TNE) in Dubai, Thailand, Sri Lanka and Cambodia. Upcoming TNE engagements are with Ghana, Indonesia, Vietnam and China.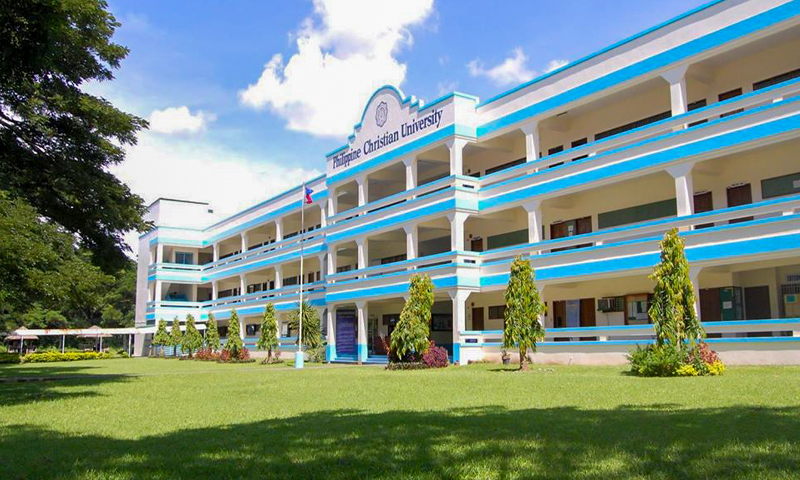 ONLINE LEARNING MANAGEMENT SYSTEM (OLMS). PCU is currently using various platforms to ensure availability of Campus-based Learning, Academic Extension Programs, and Transnational Education Programs. OLMS contains all the learning materials necessary to complete any course. It, therefore, functions as the Mixing Panel for Curriculum-based Learning. OLMS provide access for all Inputs (instructional modules) and Outputs (tests, reports, assessments). Its essential characteristics are as follows:
Standardized Course Contents. The contents of Instructional Modules are in conformity with local and international Policies and Standards for Higher, Technical and Vocational Education.
Systematized Course Syllabi. The Course Syllabi format is integrated, self-contained and modularized. It includes the Course Number, Course Title, Dean' Information, Instructor's Information, General Objective, Topics, Enrichment Activities, References & Educational Materials, Case Studies, Assessment Tools, Time Frames, Book References, Grading Policy, and Required Papers. It incorporates all the necessary information for enriched individualized learning.
Multi-media. Various forms of multi-media such as PowerPoint Presentations, Video, Audio and Graphics are incorporated as hyperlinks in the Course Syllabi.
Digitalized. The Course Syllabi modules, along with the multi-media materials they contain, are produced and distributed in digital formats to facilitate individual and group learning in stand-alone, local area network and web-based systems.
Comprehensive Testing and Remediation. An option is provided for Computer-Aided Audit Review and Testing System (CAARTS) based on the Standardized Course Contents to facilitate swift and cost-effective evaluation of student performance.
Online Education. The digitized syllabi and multi-media can be uploaded to and accessed from the Online Education Website for learners enrolled in pure distance education or blended classroom-online education programs.
PCU is using NEO Learning Management System and G Suite for Education for self-paced individual learning and group-oriented virtual classroom learning.
The Commission on Higher Education (CHED) is the governing body covering both public and private higher education institutions as well as degree-granting programs in all tertiary educational institutions in the Philippines. CHED also granted PCU an AUTONOMOUS STATUS.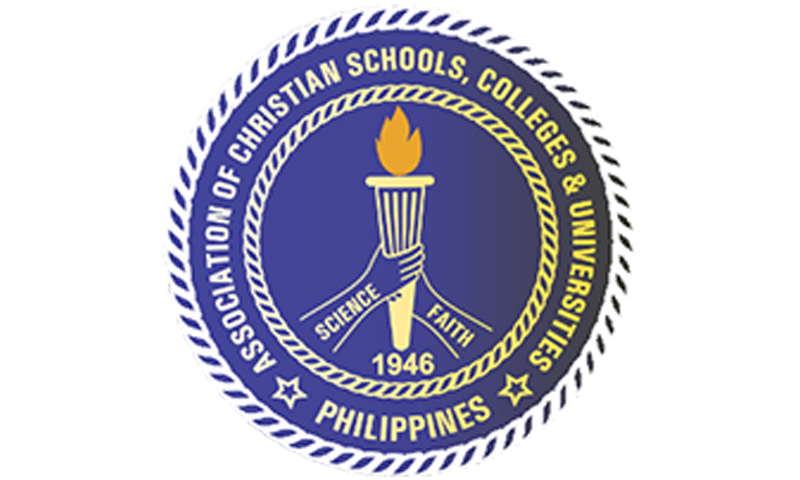 ACSCU-AAI is the official accrediting body which evaluates all Christian (non- Catholic) higher education institutions (HEIs) in the Philippines.
The Federation of Accrediting Agencies of the Philippines was established in 1977 and is authorized by the Philippine Commission on Higher Education (CHED) to certify the quality levels of accredited programs at the tertiary level, for the purpose of granting progressive deregulation and other benefits
NICP is the recognized national organization of ICT Councils in the Philippines. Our organization serves as the venue for collaboration and sharing of best practices for our member organizations. Through the years, our
organization has served as the unified voice for the Philippine Information and Communications Technology (ICT) Sector. We work tirelessly to promote ICT all throughout the country and support each of the council endeavours in order to help strengthen the ICT in their areas and create more jobs for the Filipinos.
PCU is also ISO 9001:2015 certified. ISO is an international standard dedicated to Quality Management Systems (QMS). It outlines a framework for improving quality and a vocabulary of understanding for any organization looking to provide products and services that consistently meet the requirements and expectations of customers and other relevant interested parties in the most efficient manner possible.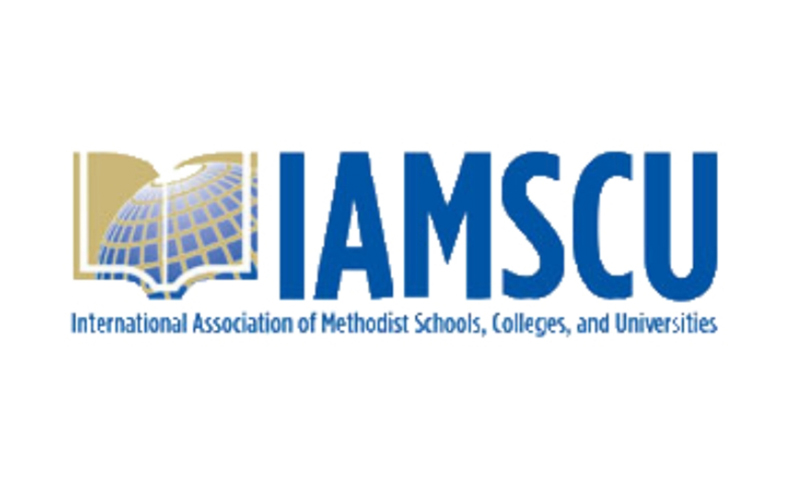 With 775 Methodist educational institutions around the world, the vision of IAMSCU is to develop a dynamic, worldwide network of member institutions, resulting in effective inter-institutional cooperation and collaboration to prepare a new generation of Christian leaders.
Related Articles