Man's unquenchable thirst for knowledge has driven him to build bridges that connect people from different parts of the world. Ever since he first learnt to communicate, he has been on the path to learn, adapt and evolve. The world as we see today has been the result of this drive for knowledge. Knowledge like air should be available to everyone, and like air, it shouldn't be denied to anyone. No matter the country, the language and race, knowledge empowers and enables us to be the citizens of the World.
Meet Ha Nga
Ha Nga is a spirited educator hailing from Vietnam who believes in the power of knowledge sharing. She lives in a village about 40 kilometres to the west of Hanoi. As an educationalist she was constantly looking at ways to help her students think and learn. Like most countries around the world, Vietnamese students too struggle with English. However, Nga firmly believed that language should not be a barrier to true learning.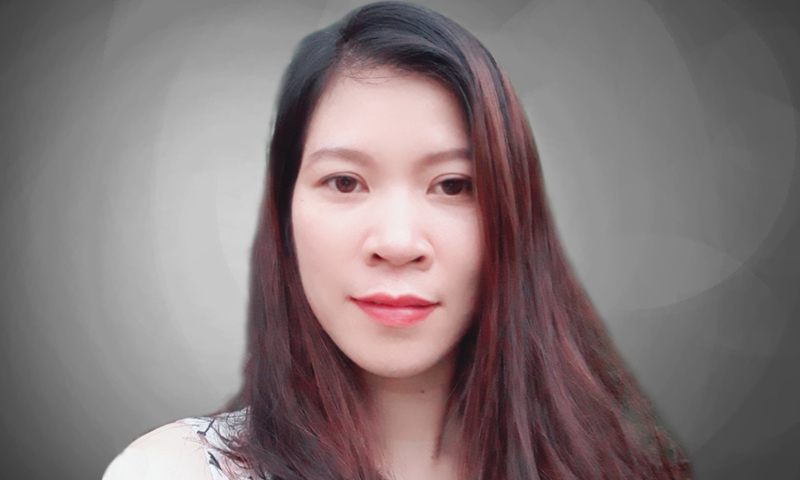 "My students did not get the right opportunity to get familiar with the English language. Also, as we live far away from Hanoi, a tourist destination, the students do not often get a chance to mingle with foreigners. Learning English words from a book does not constitute understanding a language, one needs to practice speaking it too. I knew my children had the fire inside them to learn new things and I wanted to help them. I spent quite a lot of my time searching for a solution that can connect the children with the world. After much research I happened upon Microsoft Education and its application in teaching and learning" says Ha Nga.
Microsoft Educators Community
Once Nga understood how MEC (Microsoft Educators Community) works. Things started picking up speed. She soon became a member of MEC and connected with many educators worldwide. Thanks to this platform, the students and educators alike had great opportunities of meeting a number of friends from various countries. As a result of this initiation, Nga's students have become more confident in not only speaking the English language, but also in starting conversation with strangers. This ability of theirs will massively help them in networking and maintaining a plethora of valuable relationships.
Kristin Has An Idea
Nga and her students are marvelled at the seamlessness of MEC. Just like maps that show air traffic with multi-hued arrows brilliantly bouncing from country to country, MEC connects educators and students from across the world.  Encouraged by MEC's past success, Kristin, one of Nga's closest friends based in USA, started thinking 'why not connect classrooms from 4 countries across continents?'. "We wanted to organize a special and memorable event. We wanted to create a virtual boiling pot of knowledge sharing and information exchange." Thus, on 27 March 2019, the ladies got to work. They spent many hours researching, connecting and sending texts, emails, and calls to prepare for this extraordinary meeting.
One of the hurdles that they had to cross was the time difference. "The most challenging task was to arrange the time between Vietnam and the USA because we are 11 hours difference. One class would be morning and the other would be evening. We also had to delay our meeting because many schools in Africa closed for spring break. There were so many educators hoping to join, but they were alone without students". Finally, the duo connected with two other participants and made a squad working towards one goal. The participants were: Kristin from The USA (North America), Ha Nga from Vietnam (Asia), Wycliffe Omukhulu from Kenya (Africa) and Alenka Taslak from Croatia (Europe).
ZOOMing Through Continents
The next dilemma was the tech platform that all the classrooms would use to connect.  After much deliberation, the organizers decided on ZOOM. "ZOOM is an amazing tool to connect in big group. We could share the screen, record the meeting and adjust the speaker's turn easily."
Nga and Kristin knew that if even the minutest of the details was not well planned, the whole thing could go south. So, they came up with a plan that required the classes to wait for their respective turn instead of all speaking at once. Kristin decided to name the classes 1-4, so that it was easy for children to understand when their turn came up.  They knew that the excited children would obviously ask about the geographical location of the others, and that language would be a constraint.  So, the organisers printed symbols depicting YES/NO for easier communication.
The Classroom
Finally, after one and a half month of planning, the screens placed in the four classrooms lit up on 6 May 2019. Kristin was in charge of the tech aspects of the meeting and suffice to say she fulfilled her role to the hilt. Thanking the WWW Gods for a glitch-less internet connection, Kristen soon got to work. She efficiently, unmuted those classrooms whose turn it was to speak and muted the others.
At the end of the conference, the students communicated freely in English, their inhibitions long gone. It would be an understatement to say that the eyes of the educators and students from the four classrooms were shining. But none were happier than Nga and Kristin who have already started planning their next global classroom event.
Nga and Kristin have proved that if you are motivated enough, language and distance is no barrier for knowledge sharing. They set an example and showed us that four countries from four continents, with four different cultures speaking four native languages can be brought together by two inspired educators under One Classroom.
Related Articles