Disrupted by the pandemic, medical education requires intense and prompt attention from the educators. "Educational institutions will have to ensure that they bring back their sheen. In the process of implementing academic endeavours, utmost care at every juncture will have to be enforced," opines Dr. J. S. Bhawalkar, Dean, Dr. D. Y. Patil Medical College, Hospital and Research Centre. One of the premier medical colleges in India, Dr. D.Y. Patil Medical College, Hospital & Research Centre has taken necessary preventive protocol to ensure the safety of all students, faculty, non-teaching, and administrative staff and all concerned.
The institute has started Fever/Flu Clinic at the Casualty. Besides, they have opened Hi-Tech Hospital (24×7) and formulated 20 teams comprising of one Doctor, one Nurse and one paramedical staff preferably one MSW for the IEC activities in and around the hospital area. Dr. D. Y. Patil Medical College, Hospital and Research Centre has also been earmarked for providing the facility for treating COVID-19 positive patients with 300 beds and 20 ICU beds. The COVID-19 Testing Laboratory is functional in the college with a capacity of 60 samples per day. Dr. Bhawalkar shares "We have prepared facilities for Isolation, quarantine and ICU care of COVID-19 patients in our college. A Committee has been formulated for clinical assessment and smooth management of COVID-19 facility at the college. Adequate PPE kits, face shields and hand sanitizers are made available to doctors and other paramedical staff to avoid exposure to the suspected COVID cases if any."
On the other side, Dr. D. Y. Patil Medical College, Hospital and Research Centre has ensured that the teaching-learning process at the institute does not come to a halt. The teachers are conducting online lectures for students through various apps like Zoom, Google Classroom and Webex, as well as through digital platforms of MHRD and UGC. Students can also contact the teachers on mobile phones whenever required. "All students and teachers have free access to EBSCO e-library, through our ERP whereby accessing through EBSCO host they can avail the facility of e-journals, e-Books and also demonstration videos for different nursing procedures for bedside care," pinpoints Dr. Bhawalkar.
However, practical training on patients which is the crux of medical education is only partially possible through these resources. Training of communication skills while dealing with patients, case taking, physical examination, diagnosis and pre-clinical and para-clinical courses practical demonstrations are possible by following online resources like OSCE/OSPE. "It is true that it cannot be possible for the fullest extent. However, looking at the situation, this can be considered as part of the training," shares Dr. Bhawalkar.
A Medical Institution of Excellence
Established in 1996, Dr. D. Y. Patil Medical College, Hospital and Research Centre is one of most sought-after medical colleges in the country. For the past three consecutive years, the National Institutional Ranking Framework (NIRF) has ranked Dr. D. Y. Patil Medical College, Hospital and Research Centre within 20th position in all over India in the Medical Institutions category. The institute stood First among 653 private hospitals in the country in "Swaccha Bharat Initiative – Kayakalp" by Ministry of Health and Family Welfare, Government of India in October 2019. The college scored 100/100 in the large-scale hospital category — besides, Dr. D. Y. Patil Medical College, Hospital and Research Centre has also won a coveted position in the Guinness Book of World Records by screening the most number of individuals in one hour for hypertension on the eve of World Heart Day' 2018.
An architectural masterpiece, Dr. D. Y. Patil Medical College, Hospital and Research Centre is known for its state-of-the-art facilities that are in tune with the best in the world. The college has more than 2000 bedded well-equipped hospital, that is backed by the Research Centre. It has 175 Intensive Care beds, 30 modular Operating Theatres by Maquet and Dragger with advanced technology, 80 specialized outpatient consultation suites, 4th generation Da Vinci xi Robot for Robotic Surgery, Twin Cath Lab, 3 CT Scan machines (128 slice, 16 slice and dual slice), 3 MRI machines (0.2, 1.5Tesla and 3Tesla), Digital X-rays, Digital mammography, Ultra-Sonography, Colour Doppler, PACS, DSA system, DR System, sophisticated laboratories, multi-organ transplant unit, liver intensive care unit, sophisticated instruments for therapeutics management, and many more.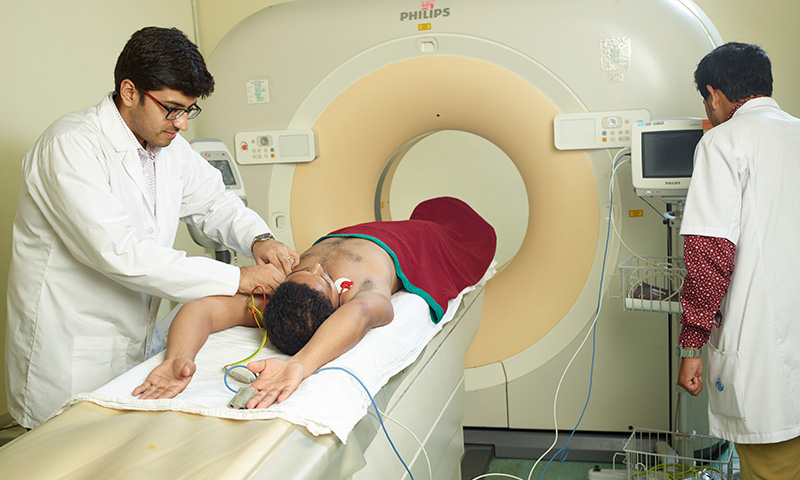 "Dr. D. Y. Patil Hospital provides primary, secondary and tertiary care as well as special care for the critically ill patient. The Hospital has performed 75 renal transplants, 15 Liver Transplants and 17 Corneal Transplants till date," says shares Dr. Bhawalkar. The facilities for angiography, angioplasty, cardiovascular surgery and many more are available in the Department of Cardiology and Cardiovascular and Thoracic Surgery. The Central Library of Medical College is aesthetically built with spacious reading rooms for students and faculty members. The library has 27865 books, 218 national and international journals, 2047 online journals, 1083 thesis and 1244 educational CDs.
At present, Dr. D. Y. Patil Medical College, Hospital and Research Centre has an annual intake of 250 for MBBS course, 218 for MD/MS courses and 22 for M. Ch. and D. M. Courses. The college also offers PhD, MSc, and Certificate Courses in various specialities. Institute is publishing a Peer-reviewed journal, namely Medical Journal of Dr. D. Y. Patil University [MJDRDYPU] with Print ISSN: 0975-2870; E-ISSN 2278-7118 which is indexed with DOAJ, Index Copernicus, Indian Science Abstracts. Recently this Journal has been included in the list of UGC approved journals for giving academic credits to faculty. Out of about 5000 journals evaluated by the UGC for quality, UGC selected about 800 journals for inclusion in the list of approved quality journals. "It was possible to gain this national status because of the Institute's trained medical faculty, brand reputation in the medical profession and world-class infrastructure and for achieving academic excellence," states Dr. Bhawalkar. Faculty members of Dr. D. Y. Patil Medical College, Hospital and Research Centre have published 1210 research papers in the last 3 years and undertaken 45 extramural research projects amounting to Rs.10,78,09,783.
Dr. D. Y. Patil Medical College, Hospital and Research Centre has always strived to recruit the competent and qualified personnel for all its teaching and support services. Keeping in the view of the need, demand and expectations of students and patients, the institute has always provided more than the required number of the teaching faculty over and above sanctioned strength by respective statutory councils. Dr. Bhawalkar claims that this proactive policy of planning and recruitment of qualified human resource will be continued considering a variety of skilled professionals required. He adds, "We further propose to lay stress on continuous faculty improvement strategies at regular intervals with a thrust on the enhancement of knowledge, skills and competence through Centre for Professional Education and Faculty Development. Several workshops and seminars have been conducted through this centre regularly for up-gradation of knowledge and skills. The incentives for highly meritorious competent and qualified faculty are given in the form of DPU awards on Teacher's Day function."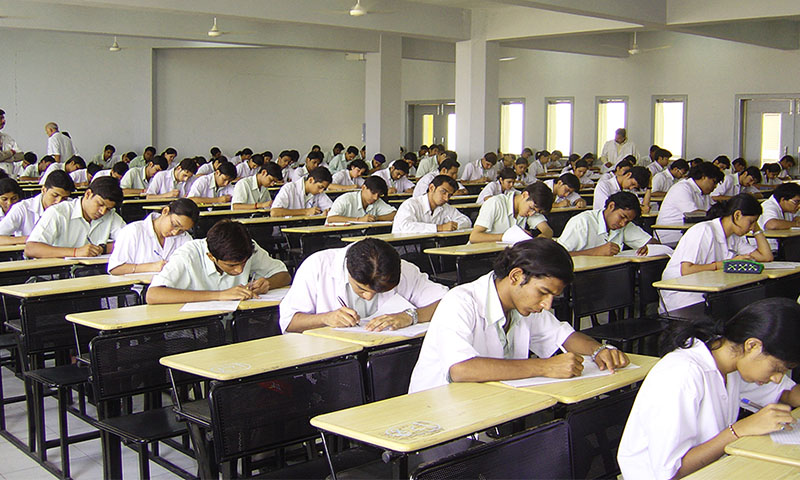 At Dr. D. Y. Patil Medical College, Hospital and Research Centre, students are also given the task of research activities from their very first year in the institution. The institute encourages interested students to take up projects under the guidance of faculty members, who instruct them regarding the basics of research till completion of their project. Due to the efforts to encourage research at the undergraduate level, a total of 58 STS research projects have been sanctioned by Indian Council of Medical Research, New Delhi (ICMR) in the last 5 years from 2018 to 2020.
On the other side, Dr. D. Y. Patil Medical College, Hospital and Research Centre several international and national collaborations to augment the quality medical education that it has been offering.  Johns Hopkins University (Maryland, Baltimore, USA), Thammasat University (Bangkok, Thailand), University of Skövde (Sweden), National AIDS Research Institute, National Institute of Virology, P National Chemical Laboratory are Agharkar Research Institute are few to mention among them. In fact, the Department of Global Health Education, Johns Hopkins University, USA, has been sending their students in batches to Dr. D. Y. Patil Medical and Nursing institutes, to provide them with global health training, by fostering a collaborative learning environment under their Global Heath Leadership Programme. Dr. Bhawalkar shares, "We have also tied up with Harvard Medical School Centre for Global Health Delivery, Dubai for the inter-disciplinary collaborative research project titled 'Assessing pathways to care among tuberculosis (TB) and drug-resistant tuberculosis (DR-TB) patients in Pune City, India: a biosocial inquiry.'" The institute also holds a collaboration with the University of Sydney, Australia for a collaborative research project titled "Efficacy in treating iron-deficiency anaemia of pregnancy with lactoferrin."
Following the Best Practices in Medical Education
At Dr. D. Y. Patil Medical College, Hospital and Research Centre, every medical student will get a mentor who will help them to have a smooth transition from a protected environment into a highly competitive field. "On average, each mentor is allotted up to 11 students. This has resulted in improvement in the student's academic performance and interpersonal relationships," says Dr. Bhawalkar. The college also adopts measurable criteria to identify the learning levels of students who are enrolled in all programmes. The learning needs of students are determined based on the performance in formative and summative assessments and during interactions in classrooms and practical's /clinical rounds.
"We organize special programmes for low performers like extra classes, remedial coaching, and tutorial sessions. Individual attention and counselling sessions are also part of the efforts to improve academic performance. Continuous monitoring of their academic progress is done through written and oral examinations," explains Dr. Bhawalkar. The institute organizes special English language and communication skills classes for students who come from a vernacular background and local language classes for students who are from other states of the country for helping them to assimilate with local students and society.
On the other side, the advanced learners at Dr. D. Y. Patil Medical College, Hospital and Research Centre will get skill sharpening sessions along with motivation and training for participation in research activities. The college encourages advanced learners to participate and present their research work in oral and poster presentation format at National and International Conferences, Seminars and Quiz to update their knowledge and skills globally. PG students and seniors are made to act as students' peers for group learning. "We encourage advanced learners to take up short term research projects and publish their research work. Teaching staff plays an important role in mentoring these students," states Dr. Bhawalkar. Institute encourages students to go for summer training by obtaining fellowships from the Indian Academy of Science and by applying for the fellowship programs of the IISERs, CSIR, ICMR and DBT funded institutes.
Dr. D. Y. Patil Medical College, Hospital and Research Centre also ensures that the students get much-needed financial help from the all the available sources to continue their education. On average, 5.20 per cent of students benefited by scholarships/free ships/fee waivers by Government /Non-Governmental agencies/Institution during the last five years. Overall, 1,188 Students of DPU were received scholarship/free-ship/fee- waivers from Government and non-government agencies. Out of which 1143 students received Government scholarships and 41 students received Non-government scholarships. "We have been offering financial aid to meritorious and deserving as well as economically backward students in the form of waiver of tuition fees. During the last five years, DPU has waived off the fee of 59 students at various colleges under its ambit," shares Dr. Bhawalkar. However, in the year 2018-2019 only 27 students had received Government scholarships as per DMER (Directorate of Medical Education and Research) new rules. Dr. Bhawalkar adds, "Regulations has stopped minority scholarships to the Deemed University students from the academic year 2018-2019."
Making a Bight Career
After the medical graduation, most of the students of Dr. D. Y. Patil Medical College, Hospital and Research Centre are preparing for various medical entrance examination for post-graduation. However, the college has maintained 30 to 40 per cent percentage of placement of undergraduate during last five years, of which few are entrepreneurs and having their own institutions either private clinics or medical teaching institutes. Post graduate student graduating from Dr. D. Y. Patil Medical College, Hospital and Research Centre have positioned 50 per cent as Senior residency in respective departments as per the requirements, 20 per cent students are qualifying for super-speciality and 30 per cent student opted for private practice in own clinics. The institute has 100 per cent placement in passed out super-speciality students.
"Overall, 70 per cent of our graduates get admission for post-graduation through NEET examination in various well recognized medical teaching colleges in India while few of them clears USMLE, PLAB and recognized International university examinations," says Dr. Bhawalkar. After post-graduation, 20 per cent student of Dr. D. Y. Patil Medical College, Hospital and Research Centre opt for a super-speciality course like nephrology, urology, neurology, neurosurgery, plastic surgery, paediatric surgery. At the same time, 20 per cent of students enrolled for various fellowship national and international recognized universities. "The UG students at Medical Colleges usually opt for postgraduate studies, senior residency or fellowship programmes, and the rest opt for private practice. The postgraduate students have a wide choice of super speciality hospitals for entering service," pinpoints Dr. Bhawalkar. However, Dr. D. Y. Patil Medical College, Hospital and Research Centre provides guidance for students appearing for competitive examinations such as USMLE, PLAB. "There is a positive response to the extent of 50 per cent attendance for the sessions, out of which around 60 per cent of students are able to succeed in the USMLE exam at the first attempt," adds Dr. Bhawalkar.
Today, Dr. D. Y. Patil Medical College, Hospital and Research Centre has many plans to uplift its medical education further. The institute would be starting super-speciality Courses including D. M. (Gastroenterology), D. M. (Neonatology), D. M. (Endocrinology), D. M. (Clinical Immunology and Rheumatology), M. Ch. (Gastroenterology), D. M. (Reproductive Medicine), D. M. (Hepatology), M. Ch. (Vascular Surgery) and M. Ch. (Hand Surgery). "We are also planning to start Oncology facility including PET Scan, Linear Acceleration and Radiotherapy Department, apart from Robotic Surgery unit for Orthopaedics, Trauma Unit, IVF Centre, Modular supplement thallium scan and a Skill Lab," concludes Dr. Bhawalkar.
Related Articles