Education today is a crucial investment made in the pursuit of knowledge and its utilization within society. Peppered across the globe are a myriad of universities and educational institutions offering 'supposed' tailored courses. However, most of these universities fail to extend unique university education and highly personalized experiences to their students from across the globe. Carving a niche for itself in exceptional education delivery while offering the complete 'university experience' package is Dominican University College (DUC), located in Ottawa, Ontario, Canada.
DUC is unique as the only institution in Canada specializing in two of the oldest disciplines: Philosophy and Theology. Indeed, these two disciplines hold a firm grip on both society and the individual. Gaining a better understanding of the various ways of living can transform the entire human thought process and one's perception of the fundamental issues of human existence. DUC is perfectly poised in this sector. "Guided by the quality of pedagogy of our professors, students at DUC mature steadily into the spirit of philosophy and theology throughout their undergraduate and/or graduate degrees. This helps them develop rigorous work methodology and confidence in studying thinkers and their texts, as well as deepening their faith in Christian thought and preparing for life beyond university walls," says Dilyara Yusupova, Senior Recruitment and Communications Officer, Dominican University College.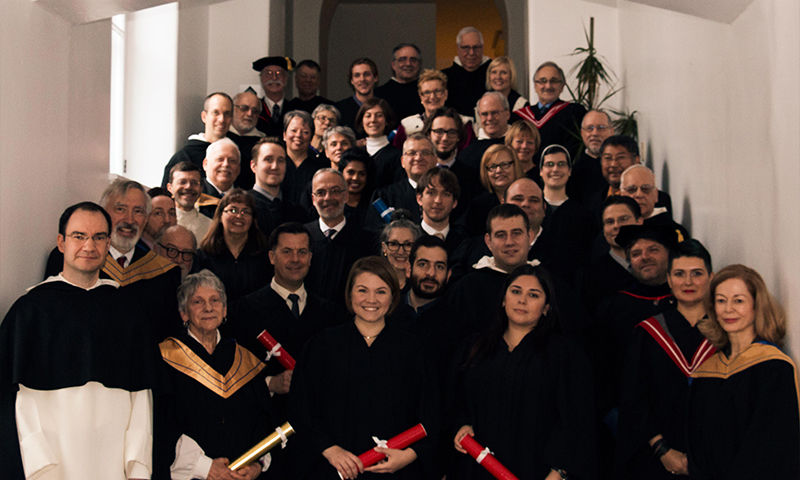 One of the oldest university models in Western culture, DUC was established in 1900. The university boasts its star power with the names of the world-famous philosophers Étienne Gilson and Jacques Maritain, forever tied to the institution's history. In 1934, the French Catholic philosopher Jacques Maritain visited the college and gave three lectures on 'the major intellectual positions of the Ancient, Christian, and Modern world with regard to science and wisdom.' And in 1935, the 'immortal' member of Académie française, the French Thomist philosopher Étienne Gilson, started his collaboration with the Institute for Medieval Studies (relocated to Montreal since) housed by what would later become DUC, where he delivered three lectures on 'Duns Scotus and the theoremata.' "Thomistic thought is to date the solid foundation that connects the two DUC faculties, Philosophy and Theology, as well as bridges DUC with other Dominican universities in the US and Europe," elucidates Dilyara.
Today, DUC is accredited by the local provincial and federal government to grant degrees ranging from one-year certificates to a Ph.D. "Our one-year certificates in Ethics, Philosophy with a concentration on Ethics, or Bachelor's in Philosophy tend to be popular with Indian students. From the one-year certificates to our PhDs, all our programs and degrees are open to Indian students," affirms Dilyara. An interesting fact about DUC is that it is a bilingual institution, which translates to students being given the choice of receiving an education in English, French, or both.
An End-to-end Educational Services Provider
Delving deeper into the institution and what it offers, DUC was formally affiliated with Carleton University in May 2012. Shortly after that, the institution officially adopted the name Dominican University College – Collège Universitaire Dominican. In cooperation with Carleton University, DUC successfully completed two cycles of its Institutional Quality Assurance Process (IQAP) in 2013 and 2017.
While DUC may not boast of possessing an arsenal of facilities on campus, it takes pride in being centrally located. Its central location provides students complete access to a range of library services, both public and academic, and language lessons offered by the Canadian government to newcomers. "Since we are located in the nation's capital, many of our students end up doing internships for the Canadian parliament or find employment in the Canadian government upon graduation," adds Dilyara. Additionally, DUC has a student-run association, AECDO, a one-stop-shop for international students. The platform ensures that each student is continually updated with the current events around the campus and the city, and that all its students maintain a healthy and happy academic-life balance.
DUC thrives on international recognition and establishes collaborations with institutions around the globe. DUC has partnered with Blackfriars (Oxford), the Dominican School of Philosophy and Theology, the Pastoral Institute of the Dominicans (Montreal), and the French Biblical and Archaeological School of Jerusalem. "Research collaborations and partnerships allow our faculty to build on their expertise, obtain federal and international grants, and involve students in their current projects," adds Dilyara.
She goes on to tell us that in essence, DUC is the intellectual home for le Centre dominicain d'éthique et de vie spirituelle, The Henry George Foundation of Canada, The Thomas Aquinas and Fr. Dewan conferences, the lieu of the Canadian Jacques Maritain annual conference, the AECDO Student Conference (running for over 20 years), Legenda (a monthly colloquium for local professional philosophers or theologians, independent scholars and graduate students to present their current work), the Canadian Aristotle Society, and much more.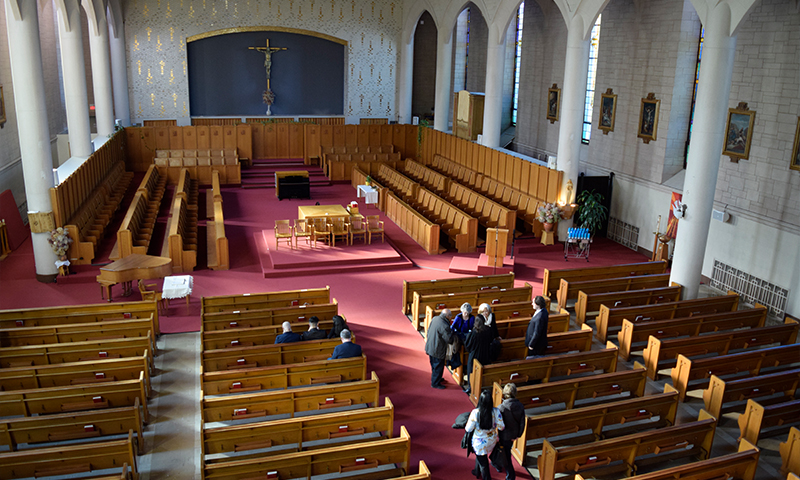 Helping Cultivate a Healthy Academic and Social Life Balance
Apart from offering academic opportunities and its prime location, becoming a part of DUC does not just guarantee quality education but also promotes a healthy social life. The institution is situated close to plenty of nightlife venues, restaurants, museums, concert venues, and theaters. The National Arts Center (NAC), for instance, offers DUC students the Live Rush tickets, helping them witness some of the world's best performers at heavily discounted prices. Along with shops, cafés, pubs, and malls, some favorite student hangouts include Ottawa's famous Byward Market area and dozens of dance clubs, which attract thousands of guests on the weekends. "Twice a year, students get to know each other in a more informal setting by socializing in the Dominican cottage, at the heart of nature in Quebec," says Dilyara.
While relocation, starting a new course, and engaging in a new social life might be a challenging yet fruitful experience, the institution understands that tuition affordability can be another critical deciding factor while embarking upon this journey. DUC offers the lowest tuition fees in Ontario for international students. "Our approach is to provide every student with the opportunity to obtain higher education and launch a career in Canada or abroad. The DUC Foundation and its donors, religious communities, organizations, and individuals offer support to students in financial need," informs Dilyara. The incoming students are also eligible to apply for paid teaching and research assistant positions in Philosophy or Theology.
Since its inception, DUC has gained a strong foothold in the education sector and continually strives to ensure that the needs of the institution, faculty, and students are adequately met. When the world was at war with the unfortunate Covid-19 pandemic, the institution handled the challenge head-on and with efficiency. A COVID-19 Student Preparedness Plan for the safe arrival of international students on campus was published and approved by the government of Ontario. The faculty moved its classes to a virtual environment and advocated for social distancing and wearing of masks on campus. In March 2020, the university's administration invested funds in risk mitigation activities, rapid communications response, and the purchase of protective equipment and supplies against COVID-19. "In response to the pandemic, the Dominican University College partnered with Canada Homestay Network and offered international students the opportunity to live with a host family that provides a supportive, affordable, and safe housing experience at a reasonable price. Additionally, our student association, AECDO, closely monitors all DUC students' well-being and actively advocates for academic accommodations, where needed," states Dilyara.
Since March 2022, DUC has opened its doors for in-person learning. Following the provincial guidelines, the university offers its students the opportunity to physically or virtually attend its classes. Still, some school counselors fear schools may close their doors during these trying times when final high school semesters may be interrupted. Addressing these challenges, DUC promises to continue accepting applications and assessing each file based on the courses completed by the student. This measure will ensure an objective application review and equitable student admission. Dilyara concludes, "All applications are being reviewed by a distinguished panel headed by the respective deans, and decisions are being emailed out to the students within two to four weeks from the full file submission."
For More Info: https://dominicanu.ca/
About Dilyara Yusupova, Senior Recruitment and Communications Officer, Dominican University College
Dilyara Yusupova currently represents the Dominican University College as Senior Recruitment and Communications Officer. She advises incoming international and domestic students on the current programs, builds partnerships with the international educational agents, and leads the institution's PR and marketing initiatives.
Related Articles