Cyprus – Europe's sunniest island and an ideal place for year-round vacations – spend more than 7% of its GDP on education, the third-highest share in the European Union after Denmark and Sweden. No wonder the number of international students in Cyprus has been increasing at a steady rate. Among the prominent universities that attract international students is Cyprus University of Technology (CUT), a dynamic University with seven faculties and 15 academic Departments. CUT offers education and high-level research in primary science and applied technology branches at both the Undergraduate and Postgraduate (MA, MSc, PhD.) levels. It is based in Limassol, where six of its faculties are currently located. Their newly established faculty will be located in Paphos.
CUT was ranked in the top 350 universities in THE Rankings in 2019, 2020, 2021, while ranked 1st among all Greek speaking universities in Cyprus and Greece. Some of its major ranking include:
#54th in the Times Higher Education (THE) Young University Rankings 2021
#501-600th in THE World University Rankings 2022
#301-400th in THE Impact University Rankings 2021
#89th in THE Emerging University Rankings 2022
#102 in the QS World University Rankings – Emerging Europe and Central Asia (EECA) 2022
In the "Nursing" field, CUT is ranked #76-100 among the 300 best universities internationally, and first in Cyprus and Greece. In the "Hospitality & Tourism Management" field, CUT is ranked for the first time in positions #101-150 among the top 300 universities worldwide. Additionally, the university is ranked 2nd in the New Europe Rankings, indicating the strong commitment of all its personnel toward excellence. With that, 24 academic members of CUT are recently included in the list of the top scientists worldwide for 2021.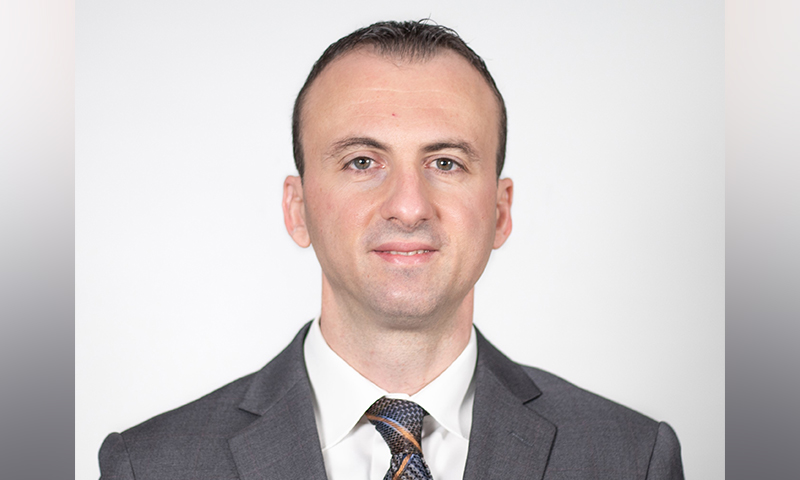 Dr. Marinos Voukis, Director of Communication, Marketing, and International Relations Services of the CUT, says, "Our vision is to become a modern and innovative university with international recognition which promotes excellence in education and research in cutting-edge fields, aiming at the scientific, technological, economic social, and cultural upgrading of their country." The University's mission is to provide high-quality, scientific, technological, and professional education, promote lifelong learning with modern pedagogical methods and provide scientific knowledge through high-quality research, teaching, and contribution toward addressing challenges in the fields of Science and Technology.
CUT aims to become a catalyst for the state and society and contribute to society, social cohesion, culture, local development, and the economy.  In particular, the mission focuses on creating added value through actions on the three axes, Education, Research, Innovation and Transfer of Know-how, and Social contribution.
Welcoming international students with unique facilities
CUT has 406 international students among its 3146 active students. Dr. Voukis says, "The University offers tuition fee scholarships to students with a record high academic excellence. This helps with the cost of studying in Cyprus, making our programs of study more attractive. Additionally, as the cost of living in Cyprus is much lower than in most of the EU countries, combined with the high quality and recognition that our studies programs are known for, our university is a competitive option for a student to pursue his/her studies."
The University offers quality-assured programs of studies that combine theoretical and hands-on experience in each program of studies. The students experience the unique location of the Island, situated in the Mediterranean Sea, that's why Cyprus is a gateway to Europe for non-EU citizens.
At the university, there is a large Greek community and many students originating from Africa. These groups chose to study at the CUT because of a scholarship program in place, because of the language used to deliver our programs of studies (for most of them is Greek), and the similarity in the way of living and ties between Cyprus and Greece. Additionally, the University has state-of-the-art laboratories and laboratory equipment. Also, there are three main programs of study that international students tend to choose: the undergraduate nursing program and the master's in public health and Interaction design.
Dr. Voukis says, "Foreign nationals can apply for a position if they are graduates of Secondary School, recognized and approved by the according authorities of their country. They should have a good knowledge of the language in which the program of their choice is taught. It should be noted that all degree programs (Bachelor's) are offered in the Greek language. And lastly, they should have citizenship other than Cypriot or Greek."
Applicants can apply based on their international exam results or take part in written and/or oral exams organized by the University. Please keep in mind that currently, for practical reasons, the University assesses applications based only on the results of international exams.
The entrance courses and grades for the Bachelor programs should be according to international examinations (for GCEs or International & European Baccalaureate).
Student's Life at the Campus
CUT students are represented in all governing bodies and therefore participate in the decision-making process and are actively involved in the organization, operation, and development of the University. Dr. Voukis says, "The Unique projects that all our students need to undertake during their studies, but also the interdisciplinary programs of studies that we offer, sparks the creativity and innovation in our students."
"There are student clubs at the University (i.e., music club, theatre club, dancing club, Journalism club) that cover a wide range of interests in culture, arts, music, dance, sports, and entertainment. The ability of students engagement in extra-university interests offers rich experiences and unforgettable memories. The sporting activities and wellness program is addressed to students and every member of the CUT community," adds Dr. Voukis.
Changes in international student mobility after COVID-19
CUT was very prompted in adjusting its learning methods during the pandemic as it quickly switched to distance learning and examination methods when COVID19 struck the island. Dr. Voukis says, "Currently at the University, international students make up 13% of the total number of active students (406 international students out of the 3146 active students), with more than half of those originating from Greece, our second biggest market."
"Also, the University offers two English-taught programs of studies, one of which is via distance learning. There are several English-taught postgraduate programs of studies that are under development, though. Therefore, we expect our non-Cypriot students to increase significantly over the next few years," he adds.
After the pandemic, CUT is in the process of merging with another 7 Universities from across the EU, creating the European University of Technology and, through the generated synergies, creating a large number of additional programs of studies, increasing mobility opportunities for its students, scholarship and job offerings and climbing even higher at the University Rankings.
Encouraging Innovative thinking in students with exciting research activities
CUT is a founder partner of 2 Centers of Excellence ("Teaming for Excellence"), Excelsior and Cyens. They have 4 Research Centers Heraclitus, Eratosthenes, Cancer Research Centre, and Social Computing Research Centre.
The Cyprus University of Technology Laboratories constitutes a key role in the production of innovative basic and applied research to enhance and exploit scientific knowledge for the development of a highly qualified academic environment and for synergy creation between academia and the business world. Each Laboratory supports the research and teaching priorities of each Department at the University while contributing towards providing a variety of specialized services to profit and non-profit organizations through lab testing and new technology exploitation.
The major areas in which the University's laboratory research possesses competitive know-how include, but are not limited to, fields such as Robotics and Computational Intelligence, Telemedicine, Virtual Reality, Computer Graphics, Environmental Biochemistry, and Biotechnology, Food Science and Technology, Materials and Fluids Engineering, Geoinformatics and Satellite Remote Sensing, Nanotechnology, Epidemiology and Speech and Language Therapy. Dr. Voukis concludes, "CUT research and academic staff are involved in various Research Activities and National and European Research Programmes. CUT research and academic staff are involved in more than 250 Projects with a total funding/contribution of over 75 m euros."
For More Info: https://www.cut.ac.cy/
Related Articles