Success is the outcome of inspiration, aspiration, preparation, dedication, and perspiration," quotes Mrs Aishwarya Nitish, Pro Chairman, Narasu's Sarathy Institute of Technology (NSIT). She is a computer engineer by education, and her experience in administration and management of her family business holdings has made her a critical fact-finder who can identify areas of development with expertise and drive towards success.
Family Background & Support Systems
Giving a sneak peek into her background & personal role models, Aishwarya reveals, "I had a simple learning environment coupled with some great mentors right at home. My father, Mr KSN Murthy, Managing Director, P&G, Andhra Pradesh, is my pillar of strength. My grandfather, Dr Konijeti Rosaiah, former Governor of Tamil Nadu & former Chief Minister of Andhra Pradesh, was my continuous source of inspiration and motivation." She also credits her husband, Mr. B. Nitish Harihar, Chairman, NSIT, Late Thiru. "Narasu's" R.P. Sarathy Ayya, Founder NSIT and family members for supporting and motivating her. She is backed by a supportive team at NSIT who work dedicatedly with her on all their projects.
Likewise, Aishwarya thanks Dr Ramadevi (School Principal, Bharatiya Vidya Bhavan Public School), Mr Sai Prasad (College Administrative Officer), and Dr T. Adilakshmi (HOD, Vasavi College of Engineering, Hyderabad) for believing in her capabilities and supporting throughout her academic journey.
Carrying the Torch of NSIT's Mission
Late Sri "Narasu's" R.P. Sarathy was a visionary entrepreneur and leader. It was he who laid the foundation of NSIT under the Smt. Maha Lakshmi Ammal Education Trust with a mission to provide quality technical education to deserving students and create employable engineers who are technically competent and ethically strong. He believed there is no better exercise for the heart than reaching down and lifting people up. Today, Aishwarya, his granddaughter, is carrying the torch of NSIT's mission ahead with her hard work and dedication.
At NSIT, Aishwarya is the Pro Chairman and leads the Placement & Training Department, Industry-Institute Interaction Cell, Innovation Cell, and Mentorship Cell. Known for her friendly nature, students approach her for their academic needs and other development activities without hesitation. In turn, she encourages students to be committed to their studies and tap every opportunity given to them in college to create a change in society and for their own betterment. She has also supported the growth of sports activities at Zonal, District, and State level competitions and played an active role in getting NAAC accreditation for NSIT.
Currently, Aishwarya is working to introduce new courses at college and explore options to start a school. She is looking forward to encouraging and strengthening research & consultancy and producing technically competent and ethically strong graduates at NSIT.
Mentoring students towards Growth Opportunities
"One thing I believe in is giving students an array of all the possible opportunities, and providing them with as much information as possible in terms of new technologies in their core," reveals Aishwarya. For which, she structured a system for mentoring students to guide them in the proper direction through one-on-one interaction which will amplify their confidence, enable them to work on areas of improvement, solidify their skillsets, and focus on future goals.
Therefore, Aishwarya formed a well-qualified team of faculty members and assigned one mentor per 10 students. "Today, I see an evident growth in students, and it gives me immense pleasure and joy," proudly mentions Aishwarya. Another initiative taken by her was to design and focus on student-goal-specific activities, from industry visits to guest lectures and internships.
A Call for More Female Leaders in Education
Aishwarya remarks, "I feel there is always scope and need for women in leadership roles." Gone are the days when leadership was just about command and control. Today, influential leaders live by strong values that guide their decisions and behaviours irrespective of their genders. They are honest in their interactions with others, think out of the box, and develop innovative solutions to reach set goals.
Moreover, Aishwarya opines that, women in leadership value team-building and have inherent problem-solving and decision-making skills. Therefore, like any other industry, education needs more female leaders to support their peers in career growth, encourage more gender-sensitive policy formulation, and set examples for aspiring female educators.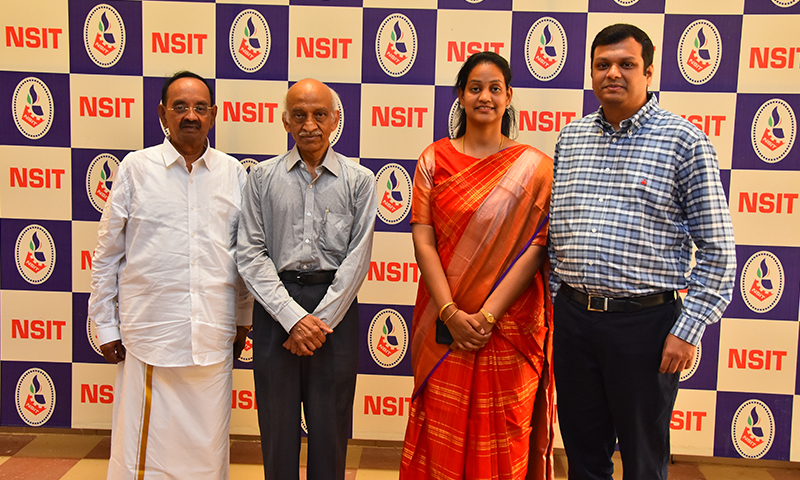 Need for Reforms in the Current Education System
Aishwarya points toward the need for efficient training programs for teachers and educators to bring changes to the current educational system. As the torchbearers of education, teachers must be given the necessary tools, resources, and advanced coaching to deliver quality education to students.
Aishwarya also views personalized learning as an excellent platform for higher student engagement. When students are involved in activities that interest them, they become equal partners in their learning experiences.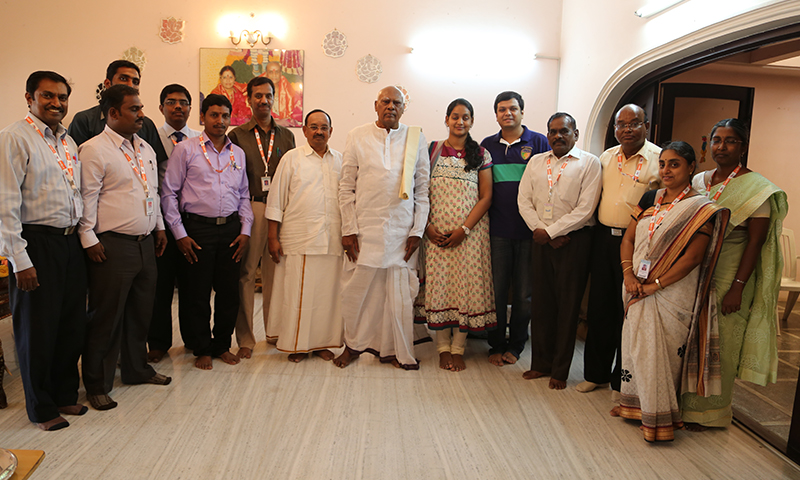 NSIT's Initiatives during Pandemic
The COVID-19 pandemic became a catalyst for educational institutions worldwide to search for innovative solutions in a relatively short period. Aishwarya shares, "Right from March 2020, we at NSIT started using standard asynchronous online learning tools (such as reading material via Google Classroom) augmented with synchronous face-to-face video instruction to help pre-empt college closures." Furthermore, the management ensured that each student get access to learning material through live/ recorded lecture videos. They also worked effectively towards connecting with mentors worldwide to understand their perspectives and initiatives on dealing with the pandemic crisis.
Likewise, NSIT offered a large amount of study material and specialized academic & placement training to their students free of cost, which helped them adapt to e-learning. As a result, all the students secured good scores and got admissions in prestigious Institutions in India and overseas for higher studies. The majority of students were recruited by leading companies from the IT and Core sectors, including Microsoft, Deloitte, Infosys, Cognizant, TCS, Wipro, Mahindra, Capgemini, Intellipaat and many more industries.
Awards & Recognitions:
• Recognized by Dr. A P J Abdul kalam for imparting quality education.
• Recognized as one amongst the top 20 pragmatic Women Leaders in the Education Industry – 2021 by the Academic Insights.
• Awarded for best innovative approach towards placement training and outstanding industry connect, by Begin up Research Intelligence National Level Educational Excellence Awards-2021
• Awarded as the best emerging Engineering College of the year 2021, by Begin up Research Intelligence National Level Educational Excellence Awards.
• Recognized for her exemplary contributions to the society during the pandemic by the District Collector Thiru. S Karmegam IAS, at the Independence Day celebrations'2021.
• Best engineering college for best placements and industry connect, by News 18 at the Kattral awards-2022
For More Info: https://www.nsit.edu.in/
Related Articles