Cambridge is home to one of the oldest and most prestigious universities in the world, offering a rich intellectual history and a bunch of extremely beautiful buildings. Founded in 1209, the University of Cambridge is the fourth-oldest university in the world. Cambridge is one of the best universities in the world. Home to more than 23,000 students from more than 140 countries, it offers undergraduate degree courses in arts and humanities, social sciences, science and engineering. Cambridge is probably best known for its university, which gives the place undeniable power. The 31 colleges that make up the iconic institution probably represent about half of all buildings in the city center.
A Cambridge education prepares students for life, helping them develop a known curiosity and a lasting passion for learning. Cambridge students develop the skills they need to achieve in school, university and the workplace. The Center for South Asian Studies, for example, is a world-renowned and exceptionally vibrant research center. It serves all faculties and departments in the university whose teaching and research touches on the regions of South and Southeast Asia. Rare library collection and unique archive of papers, films and photographs attract scholars from all over the world. In addition to its core staff, it hosts a number of accredited and visiting scholars.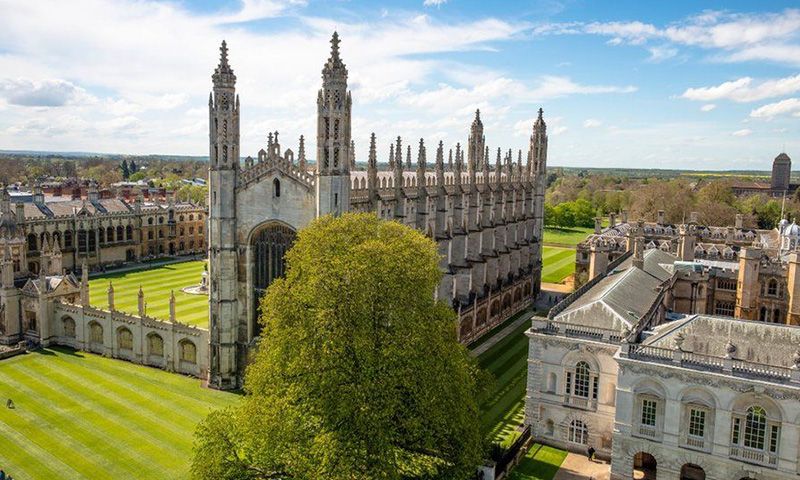 In Cambridge, students participate in lectures, classes and laboratory work suitable for their course. However, unlike many other universities, Cambridge students also benefit from a time of highly personalized teaching with experts in their field. The best advantage of the Cambridge program is that students are given the flexibility to choose a course of study that best suits their qualifications and interests. Students determine which courses they want to take and are able to create a schedule of courses that are relevant to their future goals.
In a brief interview, Dr Islam has told the Higher Education Digest Magazine about his passion, role, responsibilities as a visiting scholar in Cambridge and Its overall impact on heightening his excellence in teaching and research.
Visiting scholars, professors and fellows from other institutions play an important role in the development of research, teaching and collaboration. As a Visiting Scholar, in addition to research and teaching opportunities, I really value the teamwork I learn with. Being able to spend time with MPhil and PhD level teaching staff and students, learning and discussing ideas, who come from all over the world and have a wide variety of academic and professional backgrounds, is great.
The learning environment is excellent – the students of other courses, the larger staff and the community feel really welcome and a great environment for the course. The opportunity to conduct mixed-method research was my favourite part about the course. This allows me to see the research question more broadly and to understand the subtleties of the subject.
Due to the interdisciplinary nature of the Cambridge Visiting Fellowship and the range of disciplines of those who teach the course, it really suits me. I have really come to appreciate the time and the network of teachers, Fellows and students at Cambridge. My day-to-day interactions with colleagues students at MPhil and PhD level prove to be extremely useful for me in relation to and understanding of research conditions and skills in areas that are not directly related to me. This is a very valuable asset in my current position.
Cambridge has welcomed and nurtured students for hundreds of years. Collegiate universities are bound together by a deep-rooted sense of community and shared purpose. It promises excellence in teaching, learning and research.
Related Articles