For an industry as diverse as architecture, providing relevant education is a gargantuan task. What would make it easier for the educational institution in this endeavor is the strength of its industry network. In this respect, School of Architecture & Design, Jaipur has done a tremendous job!
Associated with the Manipal University Jaipur, School of Architecture & Design, Jaipur, enjoys national as well as international collaborations and MOU's with institutes and organizations such as INTACH, IGBC, IIA, Participatory Research in Asia (PRIA), SHRESHTHA-India space, Air Con Engineers Pvt. Ltd, Integrative Design Solutions Pvt. Ltd. (IDSPL), and Ecole Bleue Global Design, Paris. The School's industrial associations have facilitated practical learning and value addition to the students' education.
Similarly, Leadership in Energy and Environmental Design (LEED) Lab in collaboration with GBCI and USGBC provides the School's students and faculty with opportunities to gain exposure to green rating systems and relevant certification procedures. Along the same lines, the School also promote exchange programs for students with foreign universities through their in-house program called IAESTE (International Association for Exchange of Students for Technical Education).
Manipal University, Jaipur, encapsulates the philosophy of creating innovators, empowered with the knowledge for the creation of a dynamic world, pulsating with intellectual acuity and striving for the utopia of a prosperous biosphere for all. It is with this vision that School of Architecture & Design, Jaipur was born. The School strives to provide world-class architectural education by coupling state-of-art facilities with a dedicated and experienced faculty team and student-centric academic practices.
Currently offering Bachelor of Architecture (5 years), Master of Landscape Architecture (2 years), and Ph.D. courses, The School ensures that the curriculum is updated every three years in consultation with different stakeholders such as students, parents, experts from academia and industry. "The course content of each course is defined by a set of key objectives that are mapped to ensure a linkage between course content covered as part of the present, previous, and upcoming semesters and thus address the changing needs of the architectural profession," says Prof. (Dr.) Madhura Yadav, Director, School of Architecture & Design, Jaipur.
Creating A Constructive Learning Environment
The pedagogy followed at the School is unique as it is the perfect amalgamation of technical, practical and hands-on work. Apart from regular classroom/studio work, the students are encouraged to undertake site visits, building studies, participate in workshops and technical sessions. The School promotes students' growth and self-development through internships, guest lectures, industry-sponsored projects, opportunities for experiential learning, study tours to architecturally significant locations, expert talks with renowned architects, industry experts and professional bodies such as IIID, CoA, etc. and national and international conferences. Workshops are also organized for students to learn about and explore various techniques, materials, and advancements in the field of architecture. The School also houses a construction yard for ready accessibility and experimentation by students.
To bolster this learning environment, the School provides avant-garde facilities like fully functional labs and workshops equipped with the latest hardware, plotters, laser cutter, and 3D printer. At the same time, the School understands that irrespective of providing such facilities all students are not made equal and it reflects in their academic outcome owing to personal and emotional needs. To counter such issues a balanced Teacher-Student Ratio (1:10) is maintained to ensure that every student is given ample attention. To ensure the overall growth of each student initiatives like Teacher Guardian and Mentor-Mentee programs are undertaken to have a dialogue with students beyond their regular classroom. Apart from these, the Slow Learner initiative attempts to take care of those students who are unable to cope up at a pace as their peers.
Fostering innovation, the School houses design studios, where students are trained to solve real-life design problems as a part of their academic training. Moreover, these initiatives also enable students to convert their ideas to their start-up ventures. Currently, the School oversees three start-ups that are enrolled with the E-cell for incubation. Of the multitude of instances where students have proudly advocated the exceptional qualities of the School, there are a few that stand apart. Some of them are: A batch of 34 students of VII Semester are presently studying a major part of the walled city of Jaipur – a UNESCO World Heritage Site and proposing interventions for the rejuvenation and redevelopment of the public spaces as part of the Urban Design Studio; and the Annual NASA Design Competition 2017, where the objective of the competition was to convert an abandoned public site into a social interactive space. The students chose a semi-urban site at Mahapura, Jaipur-Ajmer road and revitalized the space using appropriate techniques, which led to the villagers of Mahapura feeling a sense of belongingness to the place.
Manipal University, Jaipur, believes in the famous saying "From Sage on the Stage to Guide by the Side" and ensures that all mentors possess such skills and are well qualified with a post-graduate degree (minimum) from a reputed national or international institution before they embark on their teaching journey. To further hone the teaching skills of the faculties, the School encourages them to undergo faculty development programs (FDPs) in collaboration with CoA-TRC (Council of Architecture Training & Research Centre), MUJ-TEC (Manipal University Jaipur Teacher Empowerment Centre), and GIAN Workshops, etc. with IITs, NITs, SPAs, etc. regularly.
Faculty are also motivated to involve themselves in architectural consultancy, research studies and pursue Ph.D. in their area of interest to increase their expertise and competencies. The PDA (Professional Development Allowance) by MUJ helps them to attend national and international conferences, publish papers, purchase books, register as members of professional bodies, etc. in pursuit of their higher goals. The annual appraisal system of the faculty also motivates them to perform well and bring out the best in their students.
Blueprint for the Future
"We as a School of budding architects and designers aim to establish a Center for Excellence in Built Environment, enabling cutting edge research and experiments in the field of the built environment. To support this vision, we have already established a LEED Lab reinforcing the creation of research opportunities. This supports the vision of making the campus of MUJ as a living laboratory, promoting research and experimentation in the field of sustainability. We also aim to facilitate outcome-based education by providing practical exposure and guide the students to obtain various credentials and certificates. Also, owing to the location, we have a vantage point in understanding the state of Rajasthan, which is one of the richest states in India in terms of its culture and heritage," says the Director.
The School intends to create an archive of heritage documentation for the state and become forerunners in the conservation of cultural landscape and heritage of the region. The School also plans to further promote community-based societal approaches and practices by undertaking research and consultancy projects in lines with the sustainable development goals and smart city mission.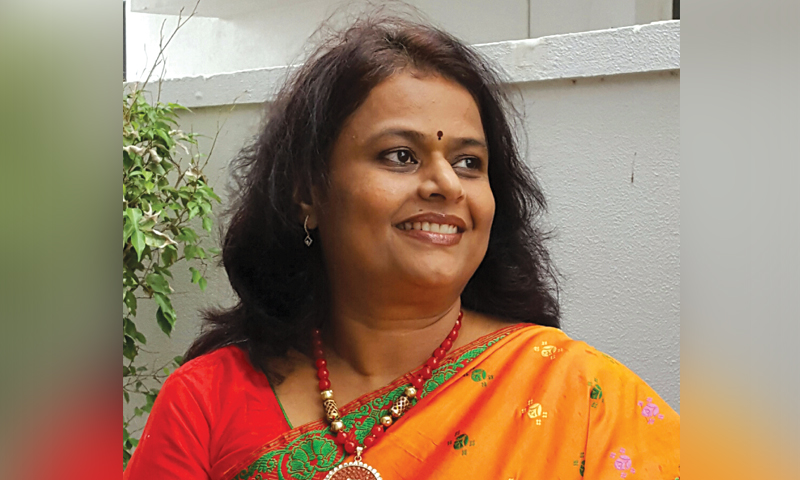 Prof. (Dr.) Madhura Yadav is an Architect-Planner with over 25 years' experience. She is on several Committee/Expert Groups set up by the Government of India. A jury member of various Architectural Competitions, she is also on the editorial board of Architecture, Urban Design, and Urban Planning Journals. She has published a number of papers in national and international journals and conferences and is a UNESCO certified mentor for Community Based Participatory Research. She is Indian Green Building Accredited Professional and her current research interests are Architecture- Ecology Interface and Eco-cities, Promotion of Eco Materials and Community Based Participatory Research. She is the recipient of awards such as Distinguished Faculty in architecture Award, Academic Excellence award, and Education Leadership Award.
Related Articles