The presence of an excellent legal education system is extremely important for any country to make a law-abiding society. Today, there are several opportunities for those who have been gone through the invaluable experiences that legal education can offer. Dr. AV Narsimha Rao, Director of ICFAI Law School, Hyderabad, opines, "Legal education plays a significant role in promoting social justice and in carving out next-generation lawyers. Every legal professional has multi-dimensional facets in society as a policymaker, business advisor, negotiator, mediator, and law professional." Undoubtedly, horizons of legal education have spread with limitless boundaries warranting continuous learning.
In the present era of information, knowledge capitalism, economic liberalization, and globalization, the legal profession has acquired importance and relevance to resolve and provide solutions for business and governance complexities. However, lack of infrastructure and human resources are hindrances in providing quality education to students of law. Dr. Rao adds, "The law schools face acute shortage of trained and competent law teachers to impart 21st century skill sets to the students desiring to opt for the legal profession. The ICFAI Law School always endeavors and selects qualified, competent and trained teachers to shape required knowledge of the law – theory and practice and carve-outs efficient lawyers for tomorrow."
Since its inception, ICFAI Law School, Hyderabad – a constituent of ICFAI Foundation for Higher Education – has been functioning with an agenda of imparting quality legal education and has been shaping the legal professionals with excellence to cater to the needs of various constituents of the society. Excellent teaching blended with effective research and practical training, are the priorities for the ICFAI Law School. "Now, many of our students are practicing as advocates in High Court from day one of their enrolment in the Bar. Our students have also received scholarships and a complete (100 percent) fee waiver for studying higher education (LLM Program) in Queen's College, UK," claims Dr. Rao.
The Practice-Ready Professionals
Today, the corporate and business world is looking for skilled law graduates in a job-ready format who can respond quickly and able to resolve critical contemporary legal problems. The ICFAI Law School is at the forefront of training the law students and equipping them with the core skills necessary to understand clients' and society's requirements. The institute arranges practical training classes for every week for Moot Courts, Client Counselling, mediations and negotiation processes under the supervision and guidance of retired High Court and District Court Judges and frequent intra-colleges and inter-college competitions. Dr. Rao shares, "We always encourage the students to take part in national/ international level competitions every year and support the eleven student clubs organized and managed by the students under the guidance of faculty having expertise in the relative field."
Indeed, the curriculum of the ICFAI Law School is designed to have theory and practice in equal ratio. It helps the students in gaining practical knowledge. "We have taken utmost care in designing the curriculum and evaluation components to keep pace with the fast-changing times and demands of the industry and profession. We have premeditated innovative teaching methods and augmented necessary learning resources to shape the careers of students in response to the dynamics of the world," pinpoints Dr. Rao. While the law schools are moving towards capacity building on their own to shape the legal professionals compatible with those passing out from well-known law schools of the world, the ICFAI Law School has made a significant progress in this direction by augmenting world-class infrastructure facilities, library resources, and other required resources to provide high quality legal education.
With its excellent infrastructure, competent and qualified faculty, the best teaching methods and learning tools, quality curriculum blended with practical learning, ICFAI Law School ensures that students joining the law programs will have great learning satisfaction and exposure to challenging complex issues. The excellent and continuous teaching and learning process, student-centric and industry-friendly dynamic curriculum and real-life exposure are some of the important initiatives of law school. "The law school endeavors with diversified teaching methodologies, internships, industrial interface and networking with professionals, excellent placements and career-oriented training, class of art infrastructure facilities and learning environment throws out an open platform for students of all walks of life to acquire the required knowledge and accomplish their goals," claims Dr. Rao. The institute provides a blend of knowledge of theory and practice in law, management, humanities, and technology by 360 degrees learning model to equip the students for the 21st century challenges. It also strives to inculcate the habit of continuous learning, and implant advocacy skill sets exponential professional expertise.
"The quality of the teachers is the key input for generating the best legal professionals to serve the needs of the nation. We choose the faculty members from a very big pool of applications after screening at a different level and never compromise on the qualification, experiences (research and teaching) of the faculty members," explains Dr. Rao. ICFAI Law School always encourages the law faculty to write research articles, institutional development, industry / professional networking, students grooming, by awarding incentives, variable pay packages and deputing them to national/international conferences. In addition to that, the faculty members would also get the opportunity to present a seminar in the presence of the peer group on various topics of current developments. Dr. Rao adds, "Sharing of knowledge among the groups is essential. We regularly arrange expert/guest lectures by legal professionals including judicial officers, senior advocates, CEOs (law managers) to provide real-life situations and practical knowledge to the students.
The interface of the students, faculty with the legal profession develops networking and helps in internships and placements. For this purpose, ICFAI Law School has signed MoUs with FICCI, Bar Council and Bar Associations, NGOs and other government agencies. For instance, the ICFAI Law School is organizing international conferences jointly with the Insurance Regulatory and Development Authority of India (IRDA), the Insolvency and Bankruptcy Board of India (IBBI), Ministry of Environment, Forest and Climate Change, Government of India, Society of Insolvency Practitioners of India (SIPI) and few others. Dr. Rao shares, "We have collaboration and MoUs with national and international universities and institutions. Our students are deputed to some of the institutions having MoU for higher studies and internships."
The ICFAI Law School has been identified as a center for providing training every year to the senior forest officers of different states of the country by the Ministry of Environment, Forest and Climate Change. Dr. Rao adds, "We had the opportunity to conduct round table conference of insolvency professional of south India along with IBBI. The ICFAI Law School is a member of International Law Schools and participating in the regional and global deans' conferences."
Helping to Find a Rewarding Career
ICFAI Law School has a student-centric approach. The Career Guidance Cell having expert faculty, soft skill trainers and industry representatives trains the students to achieve their career goals. With the help of its industry network, law firms and legal professionals, ICFAI Law School has been able to understand the challenges of the society and motivating the students to focus on the topics of relevance. The institute is also providing special classes, tutorials and training programs to equip them to meet the needs of the career prospects. Dr. Rao says, "Nearly 30 percent of the students opt for placements and we are able to provide hundred percent placement assistance to them with remarkable pay packages. Nearly 15 of the students are opting for further higher studies in and abroad." The faculty members of ICFAI Law College assist aspirants in selecting the good schools/universities and recommend them for their admission with scholarships. While the remaining students go for legal profession/litigation, the law school helps them in identifying proper law firms and advocates to pursue their practice.
On the other side, ICFAI Law School always encourages innovations and entrepreneurship. The institute organizes business and innovative idea competitions. As a result, ICFAI Law School has witnessed the embellishment of some student start-ups this year and they are a part of the incubation center of the university now. In the coming years, ICFAI Law School will revise its existing curriculum to include more streams in honors courses with a wide choice of general electives. They have also decided to add more center of excellence to the existing ones such as Centre for Excellence in Corporate and Commercial Laws, Centre for Excellence in Cyber Law, Centre for Excellence in Environmental Law and publish journals in the above areas. "The student coming out of law school is expecting to have effective communication, aptitude towards learning, best reasoning skills, logical aptitude, and analytical skills, creativity and adaptability. With the above skillsets, he will be successful not only in professional life but also in the personal life," concludes Dr. Rao.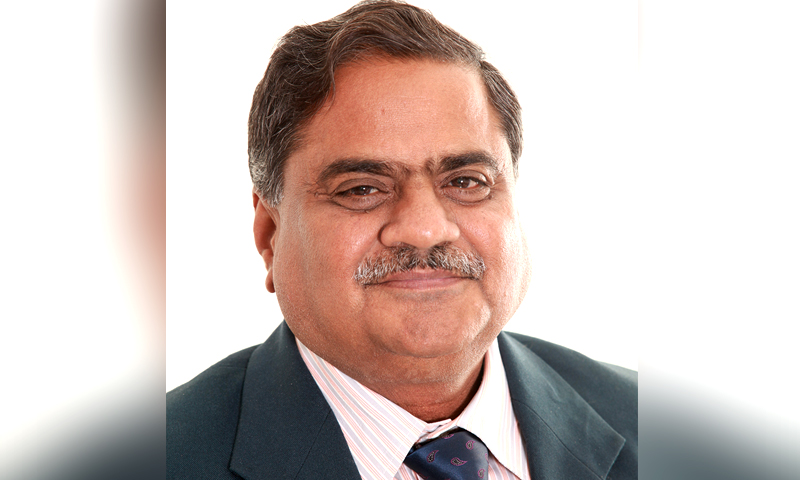 Related Articles