From a young age, teachers and elders have taught us that honesty and integrity are essential qualities we need in our academic and professional life. However, as we grow older, many of us tend to compromise on these qualities, and plagiarism becomes a part of our work. "According to The International Center for Academic Integrity (ICAI), academic integrity is a commitment, even in the face of adversity, to six fundamental values: honesty, trust, fairness, respect, responsibility, and courage. For us, academic integrity means providing everyone with an opportunity to develop their full potential. That full potential can only be unlocked if students learn how to write and think in an original way," says Andreas Ohlson, CEO of Ouriginal.
Ouriginal is an award-winning software solution that combines text-matching with writing style analysis, enabling educators and users to assess the authenticity of any text. It helps create an environment that fosters fairness and sparks creativity among students, facilitating personal development by unlocking their full potential. Ohlson shares, "A few years ago, academic integrity could be safeguarded through any advanced plagiarism detection solutions, checking documents for similarities. But there are two more trends now posing a threat to academic integrity worldwide, and those need to be addressed and covered by a modern and innovative originality suite like ours."
According to Ohlson, the first one is 'cross-language plagiarism' or plagiarism through translations. He adds, "There is a growing number of students now being enrolled in programs that are taught in English or another language that is not their mother tongue. Students simply translate sources from a language different than the language that the assignment needs to be submitted in – without citing the source." The second trend threatening academic integrity comes with the gaining popularity of the gig economy, a labour market characterized by the prevalence of short-term contracts or freelance work as opposed to permanent jobs. However, Ohlson does not believe that the gig economy in itself is not endangering academic integrity, but parts of it are. He explains, "Over the last few years, we have seen immense growth in the availability of academic ghostwriters offering their services at incredibly low prices. Nowadays, you don't need to pay a huge amount of money to get someone somewhere to complete your school homework, university assignment, or even a doctoral thesis."
At Ouriginal, Ohlson and his team are addressing these two growing challenges through their innovative solutions. Using Ouriginal's new features, educators will be able to check for plagiarism even across languages. They will also be able to evaluate if students really are the authors of the documents they have submitted. "By adding these kinds of features to our originality solution, we are ensuring that educators will be able to safeguard academic integrity today. We are already researching new areas to support educators in tailoring educational tactics to the need of every student as an individual," states Ohlson.
Promoting Original Thinking
Original was established in 2020 when two of the industry's leading giants, Urkund and PlagScan, joined forces to improve academic integrity and promote original thinking. Urkund and PlagScan had not only developed equally good, cutting-edge plagiarism detection software but were also driven by the same goals and core values. Both companies were established by people who came from an educational background and discovered a need to protect something that could be increasingly endangered by modern technologies: the freedom of every student to develop their full potential by original thinking and creative writing. "This is the reason why we developed a solution to help teachers save time when correcting student exams and to safeguard academic integrity and the quality of education," reminds Ohlson.
For the new and existing customers of Urkund and PlagScan, Ouriginal offers a wide range of benefits, as it is bigger and better in many aspects. Ohlson claims, "By choosing the best solution and processes from both companies across all departments, we will be to deliver 'best of breed' performance in many facets. Also, by combining our two technologies, we will be able to optimize our existing products into one solution that exceeds the performance and functionality of both single products." In a nutshell, Urkund and PlagScan together could address the needs of the rapidly evolving market as well as those of their existing customers.
With more than three decades of combined knowledge and expertise, Ouriginal now delivers cutting-edge technology that helps enhance the potential of students to think originally, saves time for teachers when evaluating assignments, and assists corporates preserve their reputation. Headquartered in Stockholm, Sweden, the company has additional offices in Cologne, Germany, and St. Louis, USA. Ouriginal is truly global, with customers spread across Europe, Asia, Australia, and the Americas.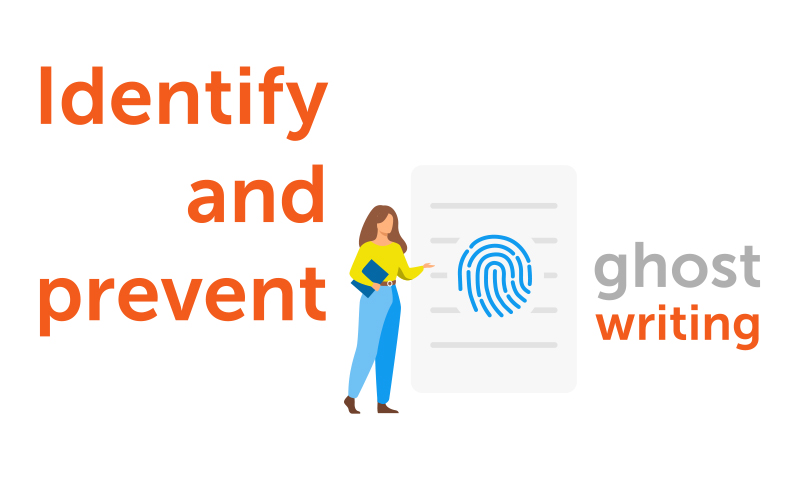 Making a Difference
Ouriginal's focus is on user experience that aims to support educators in their quest to provide the best education possible for their students without having to become IT experts. Therefore, the company has intentionally kept its solution lean and does not include an extreme number of tools and features into the software. Ohlson says, "We want the setup, maintenance, and especially the usage of our product to be as simple and easy as possible. Our solution integrates perfectly and seamlessly within existing workflows and processes – it is almost like 'plug and play'." Ouriginal works very closely with a huge number of Learning Management System (LMS) providers to ensure a user-friendly experience for its customers.
"By simply becoming an additional part of an already existing workflow, we ensure that training and support cases are kept at a minimum – and educators are able to focus on their real work: teaching and developing the full potential of their students," explains Ohlson. Recently, Ouriginal has added two new features – Cross Language Text Matching (CLTM) and Ouriginal Metrics. CLTM helps identify matching content translated from one language to another using Ouriginal's latest state-of-the-art algorithms. On the other hand, Metrics analyzes the submitted content based on certain writing style parameters and identifies patterns that can be used to verify the authorship of the document and prevent ghostwriting.
Ouriginal's customer-centric focus has always helped them to stand out of the crowd and stay ahead of the competition. "As a company, we are able to react very quickly and efficiently to our customers' wishes, needs, and requirements. This is our legacy, and this is what Ouriginal continues to do: treating customers with respect and really caring about them," pinpoints Ohlson. Proof of this can be found in every aspect of Ouriginal's customer journey and user experience. The company offers a sustainable and transparent business model that works well for customers financially and is easy to understand and forecast. Ohlson adds, "The development of our features is not driven by what our engineers could develop to make us look super-techy, but what our customers really need. We listen, we learn, we implement. It's as simple as that."
Achieving Targets – The Ouriginal Way
Generally, Ouriginal has been developing its solution based on the needs of its customers. It was developed by educators for educators, and this has been the underlying pattern when it comes to its performance as well. "As we develop our product further by listening to the needs of our customers – academia, K12 as well as corporate business – we see a constant growth of our business. People buy what they need and like. This is true for Ouriginal as well," states Ohlson. Since the launch of Ouriginal through the merger of two market leaders in different areas – Urkund and PlagScan – their customers and partners have been growing steadily. It proves that Ouriginal's business is not only progressing very well but developing rapidly too.
"Looking specifically at our performance from March 2020 onwards, which was the time when the pandemic hit the world, the usage of our product increased tremendously," shares Ohlson. The rapid growth of Ouriginal demonstrates a couple of aspects. First, even in countries that were not fully digitized, educators suddenly understood the need for plagiarism detection software that is easy to introduce, maintain and use in an emergency and ad hoc scenario. Second, it further cemented Ouriginal's global reputation as one of Europe's well-acknowledged and respected EdTech companies.
It is not just the customer-centric approach that helps Ouriginal in achieving its growth target quicker than its peers. Ohlson says, "As we are a very diverse company with three main offices around the world where people from over 13 countries work, we make sure to communicate our common goals as well as our mission not only externally, but also internally." Ouriginal wants to unlock everyone's full potential, be it students at educational institutions or its own employees. "This is what unites us and what drives us at the same time. We not only want to talk about originality, but we also want to live it," adds Ohlson.
With a flat hierarchy and an agile approach to management, everyone at Ouriginal is encouraged to speak up with new ideas or reach out to others when they see room for improvement, or when there is an opportunity to adopt the best practices or simply to share and celebrate the success of one another. With employees coming from different backgrounds – teachers, businessmen, and even former hoteliers and beer brewers being part of the organization – diversity has always been one of the leading principles of Ouriginal's work culture right from the beginning. "For us, creativity and flexibility, along with being able to work in a multi-cultural and multi-racial team, are some of the most important qualities we look for in future Ouriginal employees. People bringing a different perspective into discussions helps us stay flexible, innovative, and creative as a company," comments Ohlson.
The Way Forward
With over three decades in the EdTech sector, the people behind Ouriginal are one of the pioneers within the industry. With such a legacy, it is also tempting to assume that you know best how to position and sell your product. However, yesterday's strategy may not work today or tomorrow. Ohlson opines, "Generally in business and life, you have to adapt to the changing needs and trends. At the same time, you should never lose your focus on what really counts: satisfying your customers' needs and anticipating their future demands." Unlike many EdTech firms in the market, Ouriginal focuses on having an ongoing and constant conversation with its customers and potential customers. Living in a culture of continuous improvement, the key learning from these conversations then gets implemented into Ouriginal's products. "Our advice for startups is, listen to your customer, learn what they really need, and implement it. Do not focus on the fanciest features you could implement into your product, rather, focus on the real demand. This can only happen when you listen," says Ohlson.
Ouriginal's aim is to continue to improve its core product, use technology to find new areas of application – either on its own or together with its partners from within the EdTech sector. The company strives to build joint products that provide its users with enhanced workflow, improved user experience, and most importantly, create a better environment for students to learn and be original. "In the light of the current pandemic, we see that education per se, as well as the demand for digital solutions, has changed – and increased tremendously. In our opinion, we will see a huge increase in online classes and degrees from universities all across the globe, even after the pandemic is over," pinpoints Ohlson.
The world of education has come to a stage where students will no need to go abroad to study for a degree. They can, for example, continue to live in Stockholm and get a degree from a university in Australia. Ohlson adds, "We are convinced that within a timeframe of 5-10 years, the educational landscape globally will have changed profoundly. This will also have a big impact on us as a technology and solution provider. Here, the relationship with our customers will be crucial. Only if we listen to the demands of our customers in terms of new products and solutions we will be able to serve the market and education as before. And this is exactly what we are planning to do."
With a market size of about USD 700-800 million, the world has many education-technology partners, offering solutions that look similar but turn out to be quite different in the end. "Trust your gut feeling when talking to them because EdTech products usually require constant communication with your provider or technology partner. If the conversation does not go well in the beginning, how should it be successful in the future? Trust technology partners that talk about what they can do for you to solve your problem, rather than talking about their product and how you might need to adapt to their solutions!" concludes Ohlson.
About Andreas Ohlson
Andreas Ohlson is the CEO of Ouriginal, a company that was created in 2020 when two of the industry's leading giants, Urkund and PlagScan joined forces. He has been the CEO of Urkund and other related companies since 2007. A result-oriented thinker, Ohlson believes in providing students, academic institutions and businesses alike, the solution to prevent not only plagiarism but also to validate the originality of content.
Related Articles