Tourism and hospitality is one of the leading industries in the world. A study conducted by Market Data Forecast predicts this global market to reach a value of 9 trillion Dollars by 2027, growing at an annual rate (CAGR) of 3% during the forecast period. Nova SBE Westmont Institute of Tourism and Hospitality contributes a substantial portion to this growth as their students graduate to become competitive leaders in this domain. The institute is a partnership between Nova SBE and the Westmont Hospitality Group. This partnership was forged to leverage management and leadership skills in the tourism and hospitality industry while preparing young leaders to drive innovative and competitive organizations. The association also aims to support tourism development in Africa by having developed a data platform for Governments and the private sector in Africa (WiTH-Africa.com), supporting the development of evidence-based sustainable development policies. "Innovation is thus a key element of our courses, sustainability is a core principle of our DNA, and people are our passion. Customers are at the foundation of our strategies," says Sérgio Guerreiro, Executive Director at Nova SBE Westmont Institute of Tourism and Hospitality.
Situated in Carcavelos, Portugal, the academy's facilities are top-notch. It is the archetype of Portuguese reality: near the metropolis, yet close to the sea, looking onto a broad horizon, where the future is to be discovered, while also being close to places where history and culture co-exist.
"The Nova SBE campus is where students can find the perfect balance between academic goals, business aspirations, and the Lisbon and Cascais lifestyle," opines Sérgio. The school's community has access to a great lifestyle. Besides the modern student residences, classrooms, and auditoriums, it includes several co-working spaces, health facilities, stores, restaurants, a gym, and then, of course, there's the beach. "The Nova SBE Carcavelos Campus gives students the possibility to study on a world-class campus, in a disruptive university, in a strong international environment, and with all courses taught in English, classrooms with a view to the ocean and a direct connection to the beach, not forgetting the 35 existing student clubs in very different areas that give students plenty of opportunities to grow," explains Sérgio.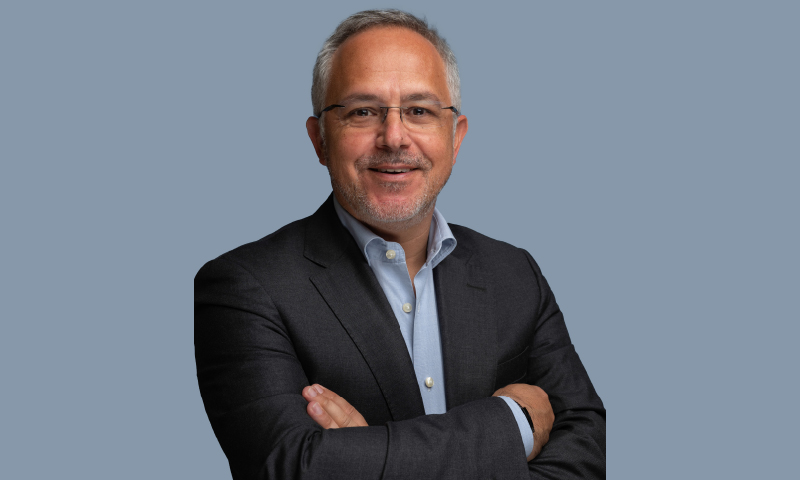 Designed to Offer a Bouquet of Services
Within this environment created, the institute has its own building on campus. The Westmont Hospitality Hall aims to be a learning hub for excellence in customer service and professional skills improvement. It is a flexible quality space inspired by the hotel's lobby concept and meant for student use, ideal for sharing knowledge and co-creating experiences. The Westmont Hospitality Hall boasts a 200-square-meter lounge with two mezzanines for small study groups, coworking, casual meetings, and events. It is equipped with a sophisticated audio and visual support system. There is also a pantry to support coffee breaks, breakfast, cocktails, and three meeting rooms with an incredible sea view. The Westmont Hospitality Hall is also available for independent corporate events.
The institute extends to its students through the Master's in Management Area of expertise in Hospitality & Service Management , Executive Education programs on Leading Tourism & Hospitality, Knowledge Hub for Tourism in Africa, and Tourism & Hospitality Innovation and Entrepreneurship programs.
Innovation is Key
The institute believes that a strong focus on innovation as a critical element is essential in preparing students for the future that is to come. Within the institute's area of expertise in Hospitality & Customer Experience under the Master's in Management program, students can develop and manage customer-focused organizations, leading the development of new customer experience solutions and innovative new businesses based on the principles of hospitality.
Hospitality & Customer Experience students will have the opportunity to participate in classes, talks and seminars taught and presented by professors and international consultants in Hospitality & Customer Experience, by national and international leaders of the tourism and hospitality industry, as well as by executives with knowledge and practice in customer experience in organizations hailing from sectors such as banking, healthcare, entertainment, technology, sports, and retail. "This integrated and innovative approach, combining academic knowledge with a strong connection to the industry and practical experience, gives students a set of skills and necessary tools to pursue a career linked to innovation and the customer experience in different sectors," elucidates Sérgio.
The program includes specific courses in Digital Transformation in Hospitality, Hospitality & CX Innovation, Service Excellence, Revenue Management, and Hospitality Expansion & Internationalization. The area of expertise also includes a complementary innovation program that will guide students on an entrepreneurial journey where they can develop creativity and entrepreneurial skills, develop their own projects and even potentially start their own businesses.
In conjunction with this, the Master's program is integrated into Nova SBE's Master's in Management which is positioned at the 15th best Master's in Management 8in the world according to the Financial Times Rankings and combines courses in the management area with dedicated components in the hospitality & customer experience domain.
In executive education, programs include Nova SBE faculty with a large experience in management and national and international tourism and hotel management experts, and close partnerships with global consulting firms such as Boston Consulting Group, PwC, IDC, and leading companies such as Pestana Hotel Group.
Deploying Skilled Faculty
The program has a very diverse faculty, including national and international professors, with solid academic backgrounds but also strong professional experience in the important areas of the program (management, tourism & hospitality, digital, innovation, service management, operations management, and so on). "The international reputation of Nova SBE, with 40 years of consistent growth, places it today among the Top 15 of the elite Business Schools in the world with its Master's in Management and Master's in Finance, and a leader in Portugal, which is enhanced by a set of partnerships with 116 international schools from a total of 38 countries in different areas of expertise linked to management," reveals Sérgio. More than 50% of Nova SBE Master's students are international, and 34% are also international in the program, including students from Germany, Austria, Belgium, China, France, Italy, The Netherlands, Turkey, and Tunisia. Sérgio adds, "This multicultural environment gives our students the possibility of contact with other cultures, working methods, and different perspectives on topics relevant to the future."
Industry and Academic Collaborations help form the Strong Foundation for Quality Education
Forming industry and academic collaborations is critical as it helps identify the challenges encountered by institutes in tourism and hospitality education and provides insight into how these challenges could be effectively managed in the future. The Nova SBE Westmont Institute of Tourism & Hospitality is itself an example of this virtuous partnership between academia and the private sector, supported by an advisory board that includes representatives from global companies such as Booking.com, The Standard, the President from the National Tourism Board of Portugal and the European Travel Commission, successful entrepreneurs and academics with proven experience.
On the other hand, the principles of development of the institute's programs, whether masters or executive education, are based on a close connection to the business world. "For example, our Master's students develop their work projects in a Project Based Learning model established on management challenges launched by international companies such as the Westmont Hospitality Group, Hilton International and Intercontinental Hotel Group, and the main national hotel chains," explains Sérgio.
Ahead of the Curve
Nova SBE continually strives to stay abreast of market trends, technological innovations, crises, and knowledge management skills. So, when Covid-19 brought about significant disruption to the educational sector, the institute accelerated the changes already on the horizon. "The Covid-19 pandemic accelerated a set of trends we had already studied when we designed our program. First, the acceleration of digital and the use of technology as critical conditions for the competitiveness of destinations and companies and as a way to improve the customer experience in all businesses," says Sérgio.
Simultaneously, the school works as a perfect lab to understand changes in consumption preferences and relations with the labor market brought on by demographic changes and improvements made even in life goals. Observations by the institute predict that this sector will need new leaders capable of maximizing the use of digital and innovation in companies and creating new ways of providing consumer experiences. Keeping this in mind, the institute's program is entirely focused on these dimensions, incorporating, for example, a complementary innovation program that all students have access to.
Future-ready!
After the pandemic and with the recovery of tourism areas, the objective of Nova SBE is to continue to grow in terms of the number of students in the courses, expand its Executive Education offer, and develop dedicated courses for the community in Africa. In addition, the institute envisions organizing international conferences in tourism and hospitality management and innovation as an important international player. Sérgio signs off with another aspect of the institute's future roadmap, "We are currently finalizing the scholarship model for our Master's program, which will have the participation of several international companies with a particular focus on students from Africa. The program should be available in early 2023."
For More Info: Nova SBE Westmont Institute of Tourism and Hospitality
Related Articles