Nitte Meenakshi Institute of Technology (NMIT) Bengaluru is a landmark among engineering colleges in Bengaluru, Karnataka. It is a constituent of Nitte Education Trust which has under its aegis Nitte (Deemed to be University) and 36 plus professional and educational institutes of repute. NMIT was started in the year 2001 and is accredited by NAAC with 'A+ Grade' and ranked 128th in NIRF 2020 (National Institutional Ranking Framework).  NMIT is ranked 3rd among all private engineering colleges in India by ARIIA (Atal ranking of institutions on innovation achievements). The Institute Is granted 'Platinum Grade' award consecutively for the last three years by AICTE-CII (Confederation of Indian Industries).  Some of the highlights of NMIT Bengaluru are.
Offers nine prestigious, much sought after courses in Engineering and seven masters in engineering.
Has Ph.D programs of Visvesvaraya Technological University and University of Mysore.
Offers BE, M.Tech, MCA and MBA courses.
Eight Centers of excellence pertaining to engineering and technology.
Has MoU (more than 25) by which the college engages with the industry and R&D Organizations.
More than 1000 students are already well placed for the year 2019-20.
Enjoys the rapport with outside world in terms of more than 25 M0Us
More than 40 funded and active projects
100+ awards for innovation.
30 patents are published of which 3 are granted already.
450+ world-class publications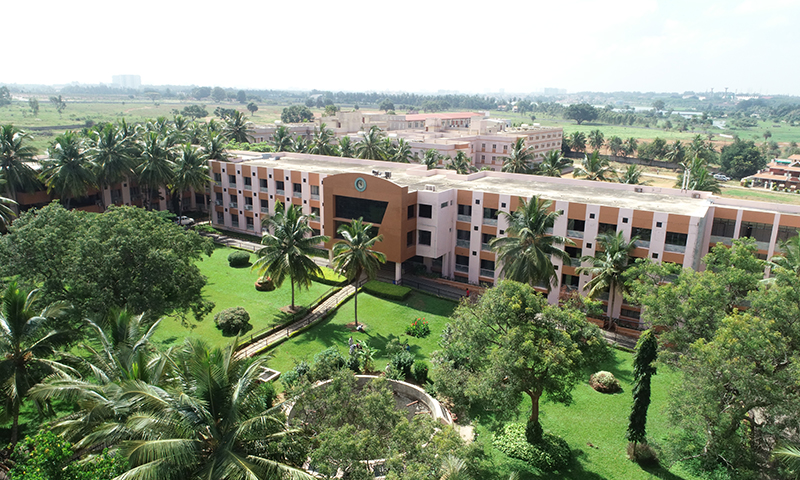 Pedagogy – The key to Excellence
 NMIT follows the Outcome Based Education (OBE) approach which is a systematic approach in an education delivery system where the emphasis is on what the student has learnt or has been able to demonstrate as a result learning. Being an Autonomous Institute, NMIT has adopted OBE to inculcate academic excellence through various initiatives such as Student Centric Teaching & Learning Process, Industry relevant curriculum, Highly qualified faculty with relevant experience in Industry and academics, multi-disciplinary research & development, student mentoring and so on.
OBE ensures that a set of learning outcomes from students are established right in the beginning of the learning process. This helps the teacher to streamline the process of curriculum design, course delivery & course assessment to meet the required learning outcomes. This ensures student centric education system, where each & and every student is assessed against the learning outcome, thereby ensuring high quality in education.
Research: NMIT's trump card
NMIT has taken the initiative in establishing an Innovation and Entrepreneurship Development Centre funded by the Department of Science and Technology (NSTEDB), Govt. of India in 2010 and Business Incubator Centre in 2013 with funding from the Ministry of MSME, Govt. of India.
NMIT has established Multi-Disciplinary Research Centers.  These centers are for Small Satellite, Robotics, Nanomaterials & MEMS, Internet of Things, Aerospace Engineering, Computer Security, Computational Fluid Dynamics, Design Engineering & Process Simulation, and Power Engineering.
First time in India, UG students from Consortium of Seven prominent Engineering colleges with NMIT as the lead college have successfully built India's first Pico Satellite "STUDSAT" which was launched through ISRO's PSLV-C15 vehicle on 12th July 2010 from Sriharikota and the same is listed in Limca book of records.
Accreditations: Vote for its success 
NMIT's qualified team of competent and committed faculty has created an academic ambience in the area of technical education. Recognizing its performance in both teaching and research, University Grants Commission (UGC) has granted autonomous status from the year 2007. NMIT also got accredited with "A+ Grade" by the National Assessment and Accreditation Council (NAAC), Ranked 128 in the NIRF and Four UG programs got accredited by the National Board of Accreditation under Tier-1.
NMIT has a diverse student population. Currently about 300 foreign students from Bangladesh, UAE, Nepal, Nigeria, Srilanka, Thailand, Congo and South-Sudan are pursuing their studies at NMIT.
NMIT's Participation says it all
NMIT students participate in prestigious International/ National Project competitions, Hackathons, winning numerous awards. These include Formula Hybrid Competition, World's Largest Robot Competition ROBOGAMES, Indo-US Robo League, Unisys Cloud 20/20, TCS Tech Bytes, IEEE All India Student Project Contest, International case Competition-Go Green in the City, etc. Students have been awarded prizes at international and national level competitions.
Placement at NMIT
NMIT has an active and dynamic Career Development Centre which successfully attracts not only a large number of reputed Industries for on-campus placements but also conducts training programs in the areas of soft skills, analytical & problem-solving abilities and leadership qualities to enhance the competence of students and bridge the gap between the academia and industry. NMIT has instituted a unique Scheme of deputing UG/PG Students to Industry/Research Organizations for a minimum period of Six weeks' internship leading to academic credits.
The placement percentage is 90%+. More than 160+ companies visit campus to recruit the students and some of the prominent recruiters are Amazon, Deloitte, Dell, Microsoft, GE, Tech Mahindra, HP, Infosys, Wipro, Nutanix, Puravankara, Sobha, Brigade, Century, Tesco, Raymond, Coca cola etc.  The highest CTC this year is in excess of 30Lakhs.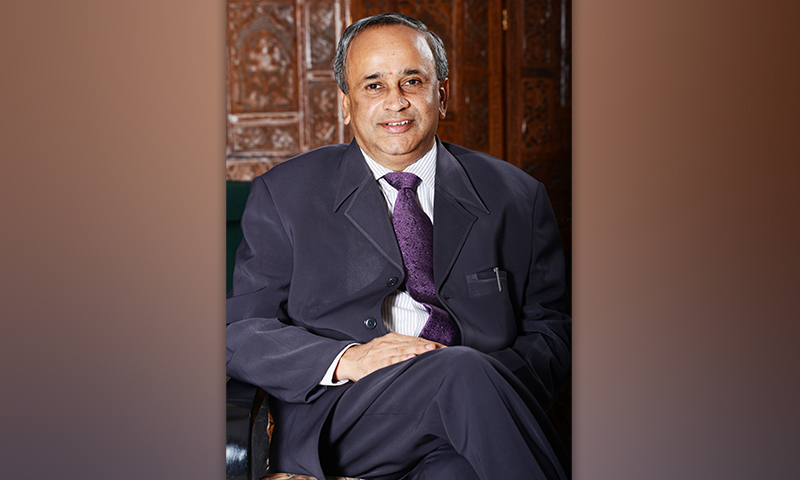 COVID-19 Challenges and NMIT's preparedness:
Like any other sector, the education arena also suffered because of the spread of global pandemic of COVID-19. In this COVID scenario, all possible steps were taken to deliver the courses on-line/offline professionally and comprehensively following SOP.
Conclusion
NMIT at Bengaluru has emerged as one of the most sought-after destinations for engineering education in the country and abroad. The Institute positively impacts stakeholders in terms of its excellent track record, research culture, student centricity, course relevance, industry connect and many other initiatives.  It is gratifying that the Institute has been receiving the attention it deserves from students, parents, employers, policy makers and public in general. Nitte Education Trust which holds prestigious Nitte (Deemed to be University) and 36 plus institutions of excellence including NMIT, has made it all to the present measure of success. NMIT Bengaluru is committed to take the journey of success and purpose forward in ever increasing measure in the days to come.
Related Articles