Located in Bhubaneshwar, Orissa, Kalinga Institute of Industrial Technology (KIIT) is the brainchild of founder and philanthropist, Prof. Achyuta Samanta. In 1992, KIIT started its journey as a vocational training centre with only two staff members and 12 students. However, it took shape as an institution only in 1997, when the engineering degree programme was commenced.
During KIIT's establishment year, Prof. Samanta had little capital, no land, and minimal knowledge of higher education. But Prof. Samanta regarded 'Education as the third eye of a child,' and he was driven by a strong sense of responsibility and commitment toward the society to create a unique platform delivering quality education. Through his progressive vision and sheer efforts, KIIT has developed into a leading university with a strong interdisciplinary culture and a commitment to teaching excellence. Currently, KIIT Deemed to be University, is home to 23 world-class campuses with 2500 faculty & researchers and 30,000+ students.
Extensive List of Engineering Programmes
KIIT offers engineering degree programmes in various disciplines such as Civil, Mechanical, Electrical, Electronics & Tele-Communication, Computer Science, IT, Electronics and Instrumentation, Aerospace, Mechatronics, Production, Electronics & Computer Science, Communication, Medical Electronics, Computer Science & Communication, Computer Science & Systems, and Chemical Technology.
After graduation, students can opt for a Master's degree, dual degree, post-graduate doctoral (Ph.D.), and post-graduate diploma degrees as per KIIT's eligibility criteria.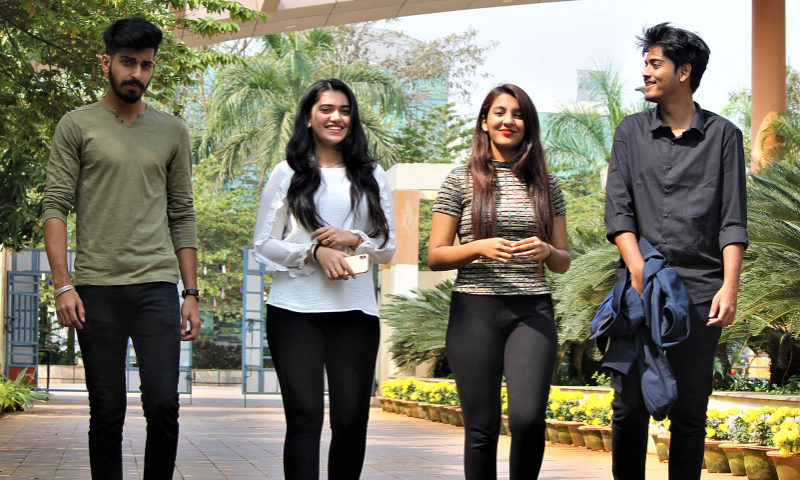 Faculty Maintaining Excellent Standards of Teaching
KIIT is a well-structured and decentralised organisation with more than 2,500 academic and research staff, bringing an impressive educational background and teaching experience to the table. Moreover, it is the only self-financing institution in the country where top functionaries, including Chancellor and Vice-Chancellor, are renowned academicians.
To date, KIIT's faculty and researchers have published over 1,921 manuscripts in peer-reviewed, high-impact factor national and international journals with 90+ ongoing projects, 19+ patents, and 169+ research funding proposals. These remarkable achievements represent KIIT's staff's academic calibre and proficiencies.
Attracting a Globally Diverse Student Population
Students from over 65 countries come to study at KIIT, which is recognised for its strong interdisciplinary culture and commitment to teaching excellence. These diverse student populations belong to countries like Nepal, Bangladesh, Singapore, Malaysia, UAE, Thailand, South Korea, China, Africa, Australia, Canada, the United Kingdom of Great Britain, Northern Ireland, and the USA.
Scholarships & Fellowships
KIIT University has instituted various types of scholarships, stipends, and fee relaxations to encourage meritorious students. The quantum of these scholarships and the period is subject to change from time to time.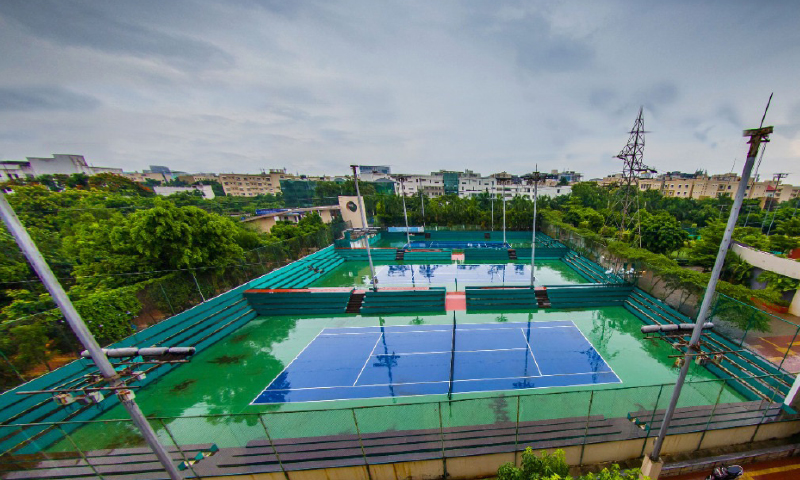 Promoting Research & Consultancy
Since the beginning, KIIT has been committed to high-quality research and offers outstanding facilities and a supportive environment to its academics and students.
Besides, KIIT has expertise in various research areas to provide knowledge and intellectual inputs that interest the industry and other organisations. The comprehensive consultancy services include construction engineering, structural designing, soil testing, software development, mechanical & automobile engineering, electrical engineering, management development programmes, legal consultancy on IPR, criminal law & cyberlaw, legal aid, and SAP ABAP training & certification.
Fostering Entrepreneurship Among Students
There is an 'Innovation and Entrepreneurship Cell' set up on the premises of KIIT to provide technical knowledge and facilities for starting technology-driven enterprises and conducting research for producing cost-effective techniques. As a result, KIIT students have a good track record of entrepreneurial success.
Similarly, KIIT Technology Business Incubator (TBI) started in 2009 and offers incubation facilities for new ideas through various stages of entrepreneurial development. So far, over 35 enterprises have successfully graduated from KIIT-TBI, while many others are in the process. KIIT – TBI is supported by DST and various other bodies of Govt. of Indi. It is an active member of the Asia Pacific Incubation Network (APIN) and Indian STEPs and Business Incubator's association (ISBA). It is recognised as a scientific and industrial research organisation by DSIR. Owing to its attributes, KIIT – TBI is the epicentre for technology start-ups and entrepreneurs in the eastern and northeast regions.
Successful Collaborations & MoUs
Over the years, KIIT has established academic partnerships and collaborations with more than 140 world-class universities worldwide. These partnerships contribute toward students, faculty & research scholar exchange programme, internship for UG/PG course, research and development participation, short-term courses for faculty & students, short-term occupational training, exchange of publications & information and seminars and conferences.
As a direct benefit, KIIT students have been visiting various partner universities regularly. Similarly, the Bhubaneswar-based has also been receiving exchange students from partner universities. KIIT also has industrial collaborations with 15 corporate houses of repute.
A Phenomenal Placement Record
KIIT has always been a much-favoured talent hunting ground for the corporate world as it delivers industry-ready students. It has achieved a campus placement record of 350+ top-notch companies doling out 5000 plus job offers for a batch size of 3500 eligible B.Tech students of the 2022 graduating batch. This year, 60 new companies have participated in the placement process so far.
Furthermore, KIIT-DU is the only university in India to proactively create an interface with the leading names in the industry. For instance, HighRadius, a FinTech company, in collaboration with KIIT, has established a FinTech Lab on KIIT Campus, wherein more than 2,200 students were offered summer internships. It was followed by a one-year experiential learning internship with a stipend of Rs. 15,000 per month to 1500+ students and pre-placement offers to 830 students with a minimum CTC of Rs. 8 lakh to date. This year, 'Day Zero' dream campus drives alone resulted in the placement of about 1,500 students by MNCs with an average CTC of Rs. 8.10 lakh per annum.
Prestigious Recognition & Awards
KIIT Deemed to be University has performed incredibly well in the rankings conducted by various national and international associations. Below mentioned are some of its recent recognitions.
#1 among self-financing institutions of the country in the Atal Ranking of Institutions on Innovation Achievements (ARIIA), 2021 second time in a row.
Ranked 251-300 in the Emerging Economies University Rankings by Times Higher Education (THE).
According to the Times Higher Education Asia University Rankings 2021, KIIT ranked 30th in the Overall Category among Indian universities and achieved 15th Rank in the General Engineering (overall category) in the country.
Became India's first QS 5 Stars Rated University by being awarded 5 Stars from all the QS criteria categories.
Ranked 201-300 in the Impact Rankings – 2021 by Times Higher Education and 86th in 'Reduced Inequalities' globally.
Ranked 21st among Indian Universities by National Institutional Ranking Framework (NIRF), Ministry of Human Resource Development (MHRD) Government of India – 2021.
Acknowledged as the 'Leadership & Management Team of the Year' in the Times Higher Education Awards Asia for its zeal to respond to the unknown & involvement in serving the society (expanding free COVID hospitals, distributing masks & sanitisers and community education).
Taking Active Part in Community Engagement
As a leading Deemed University, KIIT prides itself in providing the highest standards in academics and helping shape its students' character by emphasising the importance of community involvement and volunteerism. Kalinga Institute of Social Sciences (KISS), a sister institute of KIIT University, provides free education, boarding, and lodging to tribal students below the poverty line. The University also conducts several SC-ST programs in various technology-based programs supported by NSTEDB, DST, Govt. of India for the rural community. In 2015, KIIT students received the licence to organise TEDx, the first of its kind to be hosted by a technical university in Orissa.
In addition, KIIT Green is a bold initiative of KIIT University to control environmental pollution and create a healthy ambience in and around 25 sq. km. area in which different campuses of KIIT are located. The University has also drawn an ambitious plan to make the KIIT campus vehicle-free. In its first phase, the use of two-wheelers, both by students and staff, has been prohibited after implementing an effective alternative transport arrangement. KIIT has also implemented paperless administration and annually conducts a Green Audit of the campus.
Future Roadmap
In the coming years, KIIT Deemed to be University will continue to walk in sync with its vision to create an advanced centre of professional learning of international standing where the pursuit of knowledge and excellence shall reign supreme, unfettered by the barriers of nationality, language, cultural plurality, and religion.
For More Info: https://kiit.ac.in/
Related Articles