A wise man once said, "The desire to create is one of the deepest yearnings of the human soul." To create something out of nothing, you need imagination. And imagination without discipline yields no fruit. For instance, Thirtha Uthappa, a customer-centric corporate professional turned enthusiast and passionate jewelry designer and manufacturer, would not have been able to make Samáara Jewelry a huge success if it were not for the discipline and pearls of wisdom that she accrued from her alma mater, JD Institute of Fashion Technology. Another accomplished entrepreneur, Chandana MA, also credits the success of her venture, Soul Couture, to JD Institute of Fashion Technology. "My Journey with JD Institute was worthwhile and amazing. The Institute has played a major role in shaping me as a designer. I have started my design studio a year back with powerful knowledge and inspiration that I gained at JD," says Chandana.
JD Institute of Fashion Technology (JD) began its journey when Mr. Chandraakant Dalal (President) and Mr. R.C. Dalal (co-founder) felt that there should be a platform in India for sustaining creative souls towards their journey of freedom. Therefore, in 1988, JD saw light for the first time and have, since its inception, evolved as a globally recognized destination for higher learning with 38+ centers across India; catering to the needs of Design, Fashion, and Industry.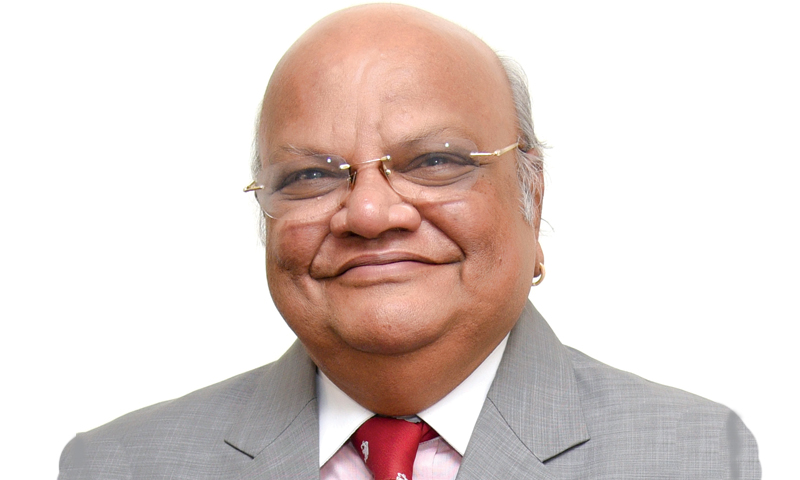 A division of JD Educational Trust, JD stands today as one the oldest and premier Institute of Art and Design. Through constant innovation, high teaching standards, and enriching experience to students, JD has metamorphosed as an industry leader that develops courses with a pulse on the needs of the industry.
Offering Industry Relevant Courses
Currently, JD offers multi-disciplinary education in the field of Fashion Design, Interior Design, Jewelry Design, Fashion Communication, Fashion Entrepreneurship, Fashion Management, Visual Merchandising, Fashion Photography, and Hair and Make-up Artistry. However, addressing the needs of the rapidly growing market, JD recently launched a series of new courses; Fashion Design and Business Management, Fashion Lifestyle and Entrepreneurship to help the students get accustomed to the nitty-gritties of retail, business, and management.
JD provides sound education through innovative methods and real-time lectures, making learning more effective and engaging. JD's industry-oriented, and globally recognized curriculum is so designed so that it is not only intense but is also rewarding. Couple this with a team of highly experienced faculty who engages themselves in continuous research, you get yourself a winner!
"As an organization, the conduct of the staff is equally important as they reflect the values of the institute. To further enhance the quality of the teaching staff, the institute provides faculty development programs, which is a holistic approach that caters to their overall grooming be it the way they conduct themselves, their attitude towards the students and their co-workers, speech, and teaching methods. This cohesive process of development of the faculties helps them to give their best and provide superior service towards educating our students," says Yashasvi Jadwani, PR and Communication, JD Institute of Fashion Technology.
JD also ensures world-class learning centers and offers access to E-Library with books, magazines, journals, and other fashion literature, as well as laboratories, and classrooms. JD students also have access to Digital Pilling Tester, Crease Recovery tester, Air Permeability tester, projection microscope, crokemeter, drape master, digital light fastness tester, Light busting Strength Tester, Digital Tensile Testing machine, Washing Fastness tester, Drape Studio, Sewing Lab and many more facilities. Apart from that, JD also organizes seminars, talk sessions, and workshops regarding pertinent matters to help students acquire skills and hands-on learning. Similarly, mentors and stalwarts from the design domain are regularly invited to enrich the knowledge base of the students. In line with the same, JD hosted Mr. Mannoviraj Khosla, a celebrity Fashion Designer on board.
Industry Engagement For Holistic Development
Likewise, JD also engages students in various live industry projects, such as Quesccorp, JLL, Hungerbox, Styling project with CKC Jewelers (C. Krishnachetty & Sons) and various other installations. JD also partners with various fashion shows/events such as Times Fashion Week and Bengaluru by Design, giving the creative minds a platform to take the center stage and highlight their innovations to the industry professionals. JD students have also interned with well-known designers like Manoviraj Khosla to name a few. As part of the curriculum, students are expected to complete internships and during this duration, some have also landed pre-placement offers as well.
Moreover, every year, JD organizes 'JD Annual Design Awards', a platform that promotes and celebrates designs and innovations of the students every year in the form of a Fashion Show and a one-of-a-kind Exhibit. "The award show is a launchpad for them that promotes their ideology and design in front of key industrial players. With the urge of providing global excellence, JD Institute also provides an opportunity of 'Study Abroad' as a part of the 'imagination journey' for the students in association with London College of Fashion and KOEFIA, Rome and takes their knowledge and inspiration to the next level," comments Yashasvi Jadwani.
Staying true to its motto "Welcome to Imagination", JD prioritizes avenues that provide ample exposure to its students. To this extent, JD has been successful in collaborating with Georgian College of Interior Design, Canada, where the students post the completion of their 3 years of Interior Design course at JD will be eligible to enter the third year of Interior Design at Georgian College, Canada and gain the Honours Bachelor of Interior Design from the prestigious college. Along the same lines, to help students leverage the power of digital technology, JD has partnered with leading service providers to experience new avenues that can enable students to showcase their creations.
Associations, Memberships and Collaborations
To develop and be globally viable, JD institute of Fashion Technology are members of internationally acclaimed prestigious bodies and associations like EQAC, Cumulus, Indo Italian chamber of Commerce and Industry, Indo French chamber of commerce and Industry, the council of EU chambers of commerce in India, Creative partners with IIID, ADI, Adobe India and does study abroad programs with London College of Fashion, UAL, London, Chelsea College of Arts, UAL, London, KOEFIA, Rome, Italy, and Honours Bachelor in Interior Design with Georgian College Canada. The Institute is the Educational Partner for the India Fashion Week London, which is one of the largest Asian events in UK and Europe.
Successful Placement Records
Having successfully placed 75% of its graduate students with industry giants like Marks & Spencer, Tommy Hilfiger, Calvin Klein, Myntra, and H&M, JD takes immense pride to state that more than 150 students received placements through campus placement drive in 2019 alone. "Our job portal, Creative Careers, has also been a massive hit as companies post their openings that are then accessed by students, both current and former. The openings that are listed on Creative Careers are for the role of Apparel Merchandisers, Fashion Consultants, Fashion Designers, Fashion Stylists, Interior Designers, Jewellery Designers, Photographers, Graphic Designers, Make-up Artists, etc.," adds Yashasvi Jadwani.
Having won awards like ''Global League Institute' Certified by Great Place to Study, London based on the student satisfactory survey', 'The qualified institute serving Fashion design, Interior design & Hair and Makeup courses' at International Quality Awards, 2019, Best Vocational Education Institute for Fashion Design, and, recently, 'Global excellence in design education' by Times Education Excellence 2019, JD Institute of Fashion Technology has proved that it is a force to be reckoned with.
Providing a holistic experience to its students to gain requisite life skills that are imperative to face the real world once the students step outside their college life, JD trains its students to become creative problem solvers. Moving forward, JD Institutes of Fashion Technology plans to curate design education across local as well as a global level. Missioning to make India one of the design hubs in the world JD also aims at changing how people perceive design and make a revolutionary change in the world.
Related Articles