Heriot-Watt University Dubai Campus, a satellite campus of Heriot-Watt University, UK, with a rich heritage dating back to 1821, enjoys an early bird advantage in the higher education sector in the UAE. "When we established our presence in UAE in 2005, we were the first university to open a campus in Academic City. We offered three programs and had a student population of 120. Since then, we have grown to be the largest international university in the UAE," says Professor Ammar Kaka, Provost and Vice Principal, Heriot-Watt University Dubai.
A pioneer in education and innovative research for 200 years, Heriot-Watt University Dubai, has approximately 4000 students enrolled across 90 programs and is one of the top UK universities for business and industry. Professor Kaka adds, "We have an established reputation for world-class teaching and practical, leading-edge research. We have moved into a new and state-of-the-art campus in the heart of Dubai and have twice been given a five-star rating by the KHDA for the quality of education we offer." Heriot-Watt University's new digitally enabled campus at Dubai Knowledge Park occupies 218,000 square feet distributed over seven floors, with eight different types of teaching spaces  that have been carefully designed to deliver a myriad of learning experiences. The many laboratories and workshops cover automotive, chemical, civil, mechanical, electrical, energy, robotic and structural engineering, and offer facilities for students to learn through practical application as well as through formal timetabled classes. The campus was awarded Gold status by the Leadership in Energy and Environmental Design (LEED), the world's most widely used green building rating system.
Why Heriot-Watt University Dubai?
Heriot-Watt University Dubai has been consistently ranked as a top provider of higher education across a number of key university ratings and rankings. Professor Kaka claims, "From our research performance to student satisfaction, graduate employability and the quality of our teaching, our status as a world-class university has been confirmed by several independent bodies." Heriot-Watt is today a truly international university with five global campuses, partners in over 100 countries, and approximately 27,000 students studying worldwide.
The university has excellent facilities, highly rated teaching, and world-leading research activity, providing exceptional learning and teaching experience. "We offer students will the opportunity to realise their potential by gaining the knowledge and skills needed to achieve their career aspirations," pinpoints Professor Kaka. No wonder employers around the world actively seek out Heriot-Watt University's graduates. As per The Times and The Sunday Times Good University Guide 2021, Heriot-Watt University's graduate salaries are first in Scotland and 17th in the UK six months after graduation.
Since its establishment, Heriot-Watt University Dubai has also won several laurels. In 2019, it was named one of Dubai's top universities and awarded five stars in the first-ever quality rankings undertaken by the Knowledge and Human Development Authority (KHDA), the supreme educational quality assurance and regulatory authority of the Government of Dubai. The rating system, developed in conjunction with QS, evaluates universities on eight quality indicators: Teaching, Employability, Research, Internationalisation, Facilities, Overall Program Strength, Well-being, Social Responsibility, and Inclusiveness. Heriot-Watt University was one of just three Universities to be awarded five stars. The campus was also crowned the 'Best University' in the same year at the first-ever Forbes Middle East Higher Education Awards.
High-Quality British Education in the Middle East
Heriot-Watt University Dubai offers a great learning experience for domestic and international students. Specialising in the built environment, computer science, engineering, fashion, and management, the University provides degree programs relevant to the UAE employment market and the broader economies of the Middle East. "Our programs are taught by almost one hundred permanent Heriot-Watt academic staff, and most are accredited by the same professional bodies as the degrees we offer in the UK," states Professor Kaka. The University has an extensive range of undergraduate and postgraduate programs, spanning multiple disciplines such as Petroleum Engineering, Construction Project Management, Artificial Intelligence, Data Science, Architecture, and Interior Design. It also offers the world-renowned Edinburgh Business School MBA.
"With strong links to industry and business, we pride ourselves in offering top quality British education. Our degrees are also accredited and approved by the Royal Charter in the UK," assures Professor Kaka. Heriot-Watt University Dubai programs include the option to transfer and undertake part of the degree at its home campus in Scotland. Professor Kaka adds, "Our graduates are highly sought after by employers worldwide, and our 77,000 alumni working in key positions around the globe are testament to our success." The University also provides students a supportive campus environment where they can lead their student life to the full, make lasting friendships, and enjoy everything that one of the world's greatest cities has to offer.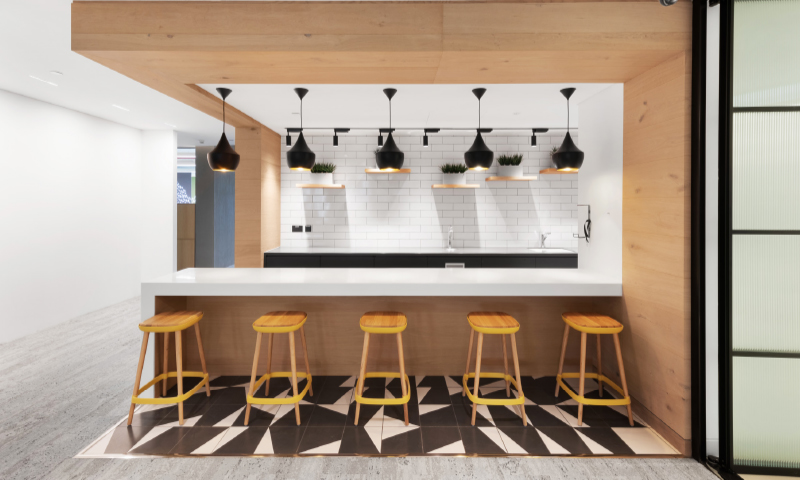 Living in a Global Community of Scholars
"Being part of an international community and the opportunities that the University offered to widen my network and create a multifaceted experience has been the highlight of my time at Heriot-Watt," says Radhika Kumar, an undergraduate student at Heriot-Watt University Dubai. The university's student community has learners from 158 countries, giving the students the opportunity to meet and learn from people worldwide. Rasha Tareq Abdulmunam, a postgraduate student, justifies this fact by saying, "I've really enjoyed the team spirit among my peers and the help and support that I've continuously received from my professors. It has been a challenging and exciting learning experience for me. Heriot-Watt provided me with a social experience and academic achievement in a supportive and positive learning environment."
At the same time, Heriot-Watt University Dubai recognises the substantial investment students make towards their education. The University has several scholarships to help ease this financial burden. For instance, the Edinburgh Business School – 'Shaping Women Entrepreneurs' scholarship covers the costs of all study materials, teaching sessions, revision seminars, and examination fees for the nine MBA courses required to qualify for the MBA degree, plus the graduation fee. This full-tuition scholarship to attend the full-time or part-time MBA program at the Heriot-Watt University Dubai campus will be offered to an exceptional entrepreneurial woman. The University also recently announced a discount of AED 8,000 for students applying and paying their tuition fee deposit by March 31, 2022, for September 2022 intake.
With roots in Scotland and a truly international reach, Heriot-Watt University Dubai is a leader in transnational education. Be it in Edinburgh, Dubai, or Kuala Lumpur, it is a powerful driver and engine of the economy. Together with its alumni, civic community, and industry partners, the University transforms people, society, and the world we live in. "At Heriot-Watt, you will learn from world-leading academics at the forefront of their specialisms. You'll enjoy a distinctive, high-quality academic experience focused on developing your skills and knowledge to help you transition into the world of work at the end of your studies," concludes Professor Kaka.
For More Info: https://www.hw.ac.uk/dubai/index.htm
Related Articles