Every industry is experiencing profound changes in times of Covid-19. All kinds of training either regulatory or otherwise have seen fundamental changes. In the current circumstances, traditional methods of imparting training have had a huge setback. Today people are more interested in technology-driven hybrid kind of training program with the right balance of virtual & physical training. A quite difficult time for all sectors of the industry, the Aviation Sector faced the brunt of this situation. The complete industry faced severe turbulence & tailwind during this period as hundreds of aircrafts were parked on the ground than being in the air. Although going through such trying times, Golden Epaulettes Aviation was extremely prompt in adapting innovative mechanisms to train their future pilots by reorganizing their entire training program and adapting remote lectures, assignments, and tests. 
The institute evolved quickly and provided a complete training solution as a package in an integrated manner by tailoring their training modules according to the specific needs of individual candidates. Capt. Archit Gupta, Spokesperson, Golden Epaulettes Aviation, points out, "The aviation industry is highly dynamic, so each and every training institute is doing its best to prepare itself to deal with the pace of it. We have also put in place a mechanism of periodic performance assessments & Quality check to ensure Gold standard of training", adding, "We have also paid equal attention to the mental health of our students during these testing times, and have regularly organized online calls and get-togethers of old and new students to keep their spirits high".
A leading pilot training academy in India for a decade, Golden Epaulettes Aviation is committed to develop and train a pool of professionals to fulfill the need of the industry courtesy of the growing demand for competent, skillful professional pilots in the industry. The institute's commitment and dedication towards training are evident through their use of modern methods and technology by their experienced team members. "We endeavor to train pilots not only for theoretical knowledge but also practical line flying experience where we try & explain our candidates with aviation Safety, managing resources and adapting the culture", states Capt. Archit.
Offering Affordable Training 
Based in New Delhi, Golden Epaulettes Aviation is a pilot training institute that offers multiple courses from the ab into the cockpit of a commercial jet airliner. The institute was started in 2009 and it was conceptualized over lunch. "It was around the aftermath of 2008 economic slowdown. We were young pilots waiting for vacancies in the airline but the situation was as such that most airlines were making heavy losses so recruitment was a distant dream. We thought of joining some aviation academies to prepare ourselves for future airline induction exams but unfortunately, there was hardly any institute that had such expertise. There was one which was offering a course but its fee was skyrocketing & unaffordable", recalls Capt. Archit.
This led them to realize that they can provide an affordable solution for themselves and other young aspiring pilots, and bring this idea to life. The institute was started with a room the founders got rent-free from their friends to conduct classes, where they invited their friends who were waiting to be hired as airline pilots and conducted these classes for free. "We would study topics the entire night and teach them in the morning. This went on for a few years, after which, Golden Epaulettes Aviation found its own way by forcefully knocking the door of the market and becoming an institute of par excellence", says Capt. Archit. 
Envisioning to among the top education and exercises institutions in strengthening the finest through education by their specialized faculty members in the field of aviation, Golden Epaulettes Aviation aims to assure detailed training and keep continuous watch to improve results frequently. Ensuring the trainees are trained with the highest safety safeguards, the institute adapts its courses to match the needs of each applicant and helps them be the best.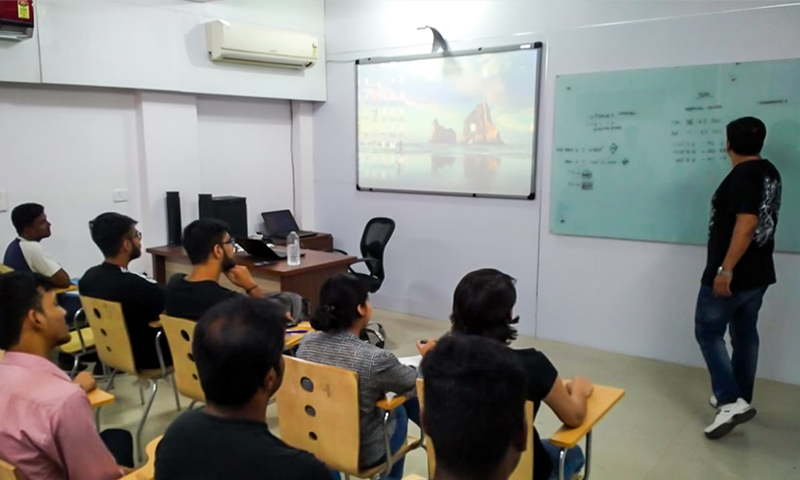 Delivering Excellence
The students of Golden Epaulettes Aviation represent the institute as they go out there in the industry. They are spread all over the world and flying various types of aircraft as First Officer/Captain and Line Training Captains. "It is an absolute honor to find one of ours manning the cockpit whenever we travel anywhere and we are highly proud of all those achievements of our students", says Capt. Archit. The instructors at Golden Epaulettes Aviation have years of experience in imparting training as well as practical flying, which has enabled them to prepare their candidates for all kinds of challenges while going through various pilot (cadet or conventional) induction processes. The institute's glorious past and success stories all over the country are a testament to the excellence of the faculty members at Golden Epaulettes Aviation.
Organizing guest lectures regularly by airline pilots and industry veterans where they share their experiences and stories to the aspiring pilots in the institute, Golden Epaulette Aviation does its best to encourage students to work hard to fulfill their dream of becoming successful airline pilots. "The desire for a successful career as a commercial pilot in one of the leading airlines itself the biggest stimulus one can think of. Currently, we have many systematic performance assessment mechanisms in place such as Weekly online assessments along with full test series. We have separate faculty for taking up all kinds of doubts & clarification. Individual performance data is linked to the dashboard where Students can continuously monitor their performance and scope for improvement", says Capt. Archit.
Golden Epaulettes takes absolute pride in being the number one institute in the country to have the maximum number of its students flying as commercial pilots worldwide. Capt. Archit explains, "Our students have been placed in many airlines such as Air India, IndiGo, Air Arabia, Vistara, Emirates and others worldwide. For example, if we take the results of our last airline Induction preparatory course in which we had 98 % success rate and candidates were placed in indigo and Air Asia".
Ensuring to serve the industry more efficiently, Golden Epaulettes Aviation has collaborated with top quality flying training institutes in the USA, South Africa, and India for flying training, to enable its students to streamline the whole process from the very beginning till they achieve their ultimate goal. "We are planning to provide a digital solution so we can increase our reach to remote areas as well. There is a lot of work going on by the team at the back. We are further trying to expand and already in conversation with some TRTO abroad for type rating of various types of aircraft. We are looking to increase our digital presence massively", concludes Capt. Archit.
About Capt. Archit Gupta
Capt. Archit Gupta, a commercial pilot himself has been serving in aviation for the last 14 years. He has flown more than 2000 hrs as an airline pilot. He has been an integral part of Golden Epaulettes Aviation from the beginning and is acting spokesperson for the last two years.
Related Articles