COVID-19 pandemic-impacted higher education will be different mainly in the mode of teaching and evaluation. With going digital being the most predictable change in the Higher Education Sector, online learning has become necessary without a break in students' education. "We have to adapt this method of teaching after COVID-19. Even we are preparing our students for the future accordingly with innovations, proactiveness, strategies, technologies and embracing creativity with the new delivery modes", points out Shilpi Sharma, Director, Edu Brain Academy.
Like any other educational institutions worldwide, Edu Brain Academy has seen a drastic decline in enrollment for the first time due to the pandemic. The campus was shut down in March, which is supposed to be the time of rising in enrolment nationwide, where the student seeks opportunity to visit the campus or attend seminar/events. "There were some frequent reasons we have received from the respondents in this pandemic that they either planned to attend a two-year course rather than opting for the 4-year course or another option they chose such as taking a gap year, shares Shilpi. Despite providing a new platform of virtual learning, the acceptance of new teaching methods was significantly less, which adversely impacted enrollment. However, Edu Brain Academy could overcome those challenges after taking some compulsory resources and safety measures. The institute implemented social distancing, adopting online classes, mandatorily wearing masks on-campus, temperature checks and full body sanitization before entering class.
Promoting Meaningful Vocational Education
The Edu Brain Academy, a self-funded institution based in Delhi, was founded in 2010 and run by Edu Brain Foundation(regd.). "It makes a small beginning in a great change in the field of vocational education, making it more meaningful and diversified. Through this experiment, we seek to break new ground by bridging the gap between static education and the social environment for youth," states Shilpi. Edu Brain Academy helps in planning, designing, and executing national and international vocational courses with the latest technology for vocational training in areas with wage/self-employ ability; thereby increasing and developing youth participation in the globe's economic and social development.
The Academy envisions to provide practical-based programs and services to meet and exceed students' personal, educational, career, and social goals in life. Shilpi adds, "We aim to provide an academically cohesive education within and between all departments on campus to ensure all students obtain essential skills necessary to become educated and Productive Citizen."  
With the new rising academic standards, Edu brain Academy always comes up with new ways to help their students work harder, where the teachers play a vital role in motivating and encouraging their students to focus on their careers. At the beginning of their year, the institution sets some objectives, rules and regulations, and inspiration to develop students' goals towards work. The teachers create a supportive environment and focus on each student's strength while providing personal attention to every student. "To keep all the students motivated, we don't believe only in classroom learning. We mix up the lessons with more live projects, market survey, and researches. As all the students are not on one scale, we help them enhance their communication and computer language simultaneously to make them ready for the industry," says Shilpi.
Bridging the Academia-Industry Gap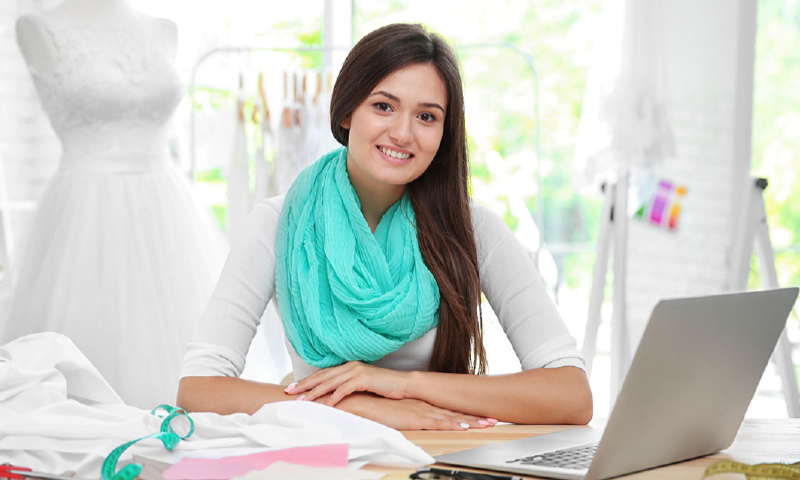 Edu Brain Academy provides job-ready courses and directly links its curriculum with the industry. Providing live projects and maximum practical-based activities included in their curriculum that meet the need of the industry, Edu Brain Academy prepares its students according to the industry requirement where the students have plenty of opportunities for compulsory internship and placement either in India or abroad. "We make students interact directly with the corporate trainers or industries experts, where they share their experience with them, and we also take the students for an industrial visit for getting the lifetime experience of the industries," states Shilpi.
Students are always concerned about campus placements. They see the record of the past campus placements of the institution graduates coming out every year. Many companies aren't accepting applications if the candidates fail to secure 60 per cent aggregate or more in the final year or all three or four years of the Graduation program. 90% of students receive campus placement in Delhi/NCR or Internationally. The industry and institution collaboration has facilitated a partnership between both industry and academia to create a more skilled workforce and drive students' pathway to enter into the industry to gain experience. "We have signed MoUs with many top companies like Planet fashion, Zara, Levis, H&M, Fab Modulla, Pepperfry, Myntra, Sony, Colours, Ritu Kumar, Lakme, JW Marriot, Le Meridian, and the list goes on with new more upcoming tie-ups with the companies," points out Shilpi.
Keeping enthusiasm as the central aspect of encouraging students, Edu Brain Academy nurtures creativity and innovation in the students. "Sometimes, we need to take a risk in promoting new processes and skills to upgrade the level of learning. If it doesn't work, we again try and modify our teaching method. Our faculties do proactive interactions with each student to showcase their ideas to incorporate more active learning into their teaching. We facilitate students with discussions on problem-solving opportunities," says Shilpi.
Edu Brain Academy's students have shown phenomenal results and achieved great success in their careers. It is the reflection of the hard work of the institute's faculties, mentors, and parents. "It was a moment of great pride when some students got international placement in top companies in countries like Dubai, Singapore, Malaysia, and Europe. Their dedication and determination will surely help us to become an inspiration for our upcoming students to achieve their goals and great success," adds Shilpi.
Education is vital to raise people's productivity and creativity and promote the latest technological advances. It also plays a crucial role in securing economic and social progress and improving income distribution. Higher education, in particular, is a technology and innovation driver. Furthermore, it is a driver of growth, prosperity, and competitiveness in national and global economies. Having drawn out a roadmap for the next steps, Shilpi concludes, "We are planning to develop and improve the programs, which means curriculum, new learning technologies, teaching method and systematic way of education." 
Shilpi Sharma, Director
Shilpi Sharma is a young entrepreneur and Director at Edu Brain Academy, India. She has proved her skills in vocational education and training and made her brand "Edu Brain Academy" the most trusted education brand in India. Shilpi is an eminent individual who is a part of various national and international bodies and has also won many achievement awards. 
Related Articles