Famous for its spectacular view of valleys covered in clouds, hanging bridges and greenery surrounding, Pasighat – one of the oldest towns of Arunachal Pradesh – is a place for explorers and travelers. Located in Pasighat, Apex Professional University is an innovative fusion of the cultural heritage of the ancient Gurukul system with modern methods of teaching and learning. "We intend to assemble scattered pieces of ancient Indian knowledge from the ancient Indian literature and connect with the society," says Acharya Dhanwant Singh, Founder Chancellor, Apex Professional University.
The University follows The Gurukul Academic Framework, is based on the premise that every student is unique. "Each student has his/her own characteristics in terms of Prakriti and Tatav, life experiences, learning styles and approaches to future career-related actions. Gurukul Academic System works towards a more holistic experience for the students, while focusing not just on knowledge delivery in higher education but also on the application of knowledge through field and lab work and emphasises on application of knowledge to real life experiences," explains Acharya Dhanwant Singh, who has been nurtured in a Gurukul tradition and learned Sankhya Darshan, SwaraYoga, Patanjali Yoga Sutra, Vedic Architecture and Vedic Cosmology.
The quality, depth and breadth of the learning experiences made available to the students while at Apex Professional University help develop their skills and attributes. "The Gurukul Academic System reflects our graduate attributes including capabilities that help strengthen one's abilities for widening current knowledge base and skills, gaining new knowledge and skills, undertaking future studies, performing well in a chosen career and playing a constructive role as a responsible citizen in the society," states Dr. Rajesh Arora, Vice Chancellor, Apex Professional University. Additionally, the University is committed to generating highly employable professionals along with an army of future global entrepreneurs.
A Blend of Indian and Contemporary Knowledge System
India, home to ancient universities such as Nalanda and Taxila, is known for pioneering effective education strategies such as the Indian Knowledge System (IKS) and Gurukul System. However, with the advent of time the needs of the education system have compelled institutions to adopt a more contemporary approach. "Sensing the need to blend the rich heritage of ancient Indian education system along with the Contemporary Knowledge System (CKS) Acharya Dhanwant Singh, an accomplished edupreneur founded Apex Professional University, India's first Metaphysics University," says Dr. Rajesh Arora.
A Statutory University established by the Government of Arunachal Pradesh; Apex Professional University perfectly blends the IKS with CKS. Indian Knowledge Systems at APU, are actively engaged in spreading the rich heritage of Cosmology, Neuro-architecture, Neuro-Marketing, Yoga & Indian Medicines & medicinal Plantation, Health, Ayurveda, NadiPariksha, Astronomy, Jyotish Vigyan, Civil Engineering based on Vastu Shastra Teaching values based on Philosophies of Sapt Rishis, Psychology, Geo Archaeology, Social Sciences, Management, Sanskrit, with a blend of the Gurukul Academic system.
While the Apex Professional University propagates ancient Indian knowledge, yet it leverages the latest technology enabled learning techniques along with an altogether new pedagogy and customized taxonomy. "We support flipped learning as a pedagogical approach to support the conventional classroom-based learning. Students have sessions through the Learning Management System to deepen understanding through discussion with peers and problem-solving activities. Students are also encouraged to attend industrial visits, internships and student-centric workshops to keep them a step ahead of other professionals," pinpoints Dr. Rajesh Arora.
Apex Professional University employs highly qualified and experienced teaching, non-teaching and other support staff that is adept at handling any situation. "Faculty members bring to the table a blend of industry and academic experience which empowers students with well-rounded learning through the Block Teaching Methodology, which uses the multiple intelligence of the learners through multimodal methods of teaching, learning and assessment in an intensive way for a continuous period of 2 weeks or more. A student studies only one course at a time," shares Acharya Dhanwant Singh. At Apex Professional University, faculty members are encouraged to attend continuous education development program in their respective field, participate in research and joint research, constant book reviews, build up the teaching aids and material with a mix blend of Online and offline and classroom teaching, research activities.
The Road Ahead
A research centric institution, APU's goal is to combine the Indian Knowledge Systems and Contemporary Knowledge Systems to produce applicable research with immediate relevance to modern life. APU has set up three Research Centers to study the quantitative Physiological, Radiological, Psychological, Sportive, Biochemical and Neurological contexts of Indian Metaphysics. "The students in North east prefers the government job and or be an entrepreneur. Since our courses are more oriented towards teaching and research, they explore opportunities in Legal and Judicial Areas, Teaching in School, Colleges or Universities," says Dr. Rajesh Arora. The University is now placing efforts to work on industrial visits and organise counselling with industry experts. Apex Professional University has also partnered with national partners to facilitate Intellectual exchange between students and teachers at National Law University, Assam, S Vyasya YogaUniversity, ICSI New Delhi, National Institute of Unani Medicine, Srinivasa University, Mangalore, NSDC Beauty & Wellness.
In a span of over two decades, Apex Professional University has transformed the lives of more than 100,000 students. Currently nestled in a scenic and green campus in Pasighat, Arunachal Pradesh, APU is endeavoring to project the "North East" as the most sought-after destination in India for academics and medical tourism. "Our intention is to provide education in a practical way to the younger generation that had till now believed that higher education meant moving to neighboring States and distant places," opines Acharya Dhanwant Singh.
Recognized by the UGC as a State Private University, APU ensures that 90 percent of its students hail from Tribal Communities of Arunachal Pradesh and other states. Today, the University has Law, Teacher Education, Pharmacy and other courses, resulting in having more self-employed professionals rather than mere Job seekers and will venture into Nursing, Yoga, Vastu, Ayurveda and contribute to Medical Tourism initiatives for the state of Arunachal Pradesh. The Metaphysics specialist university is working towards emerging as the world's foremost Gurukul Centre of Excellence with a special base of Indian Knowledge Sciences by 2030.
Acharya Dhanwant Singh, Founder Chancellor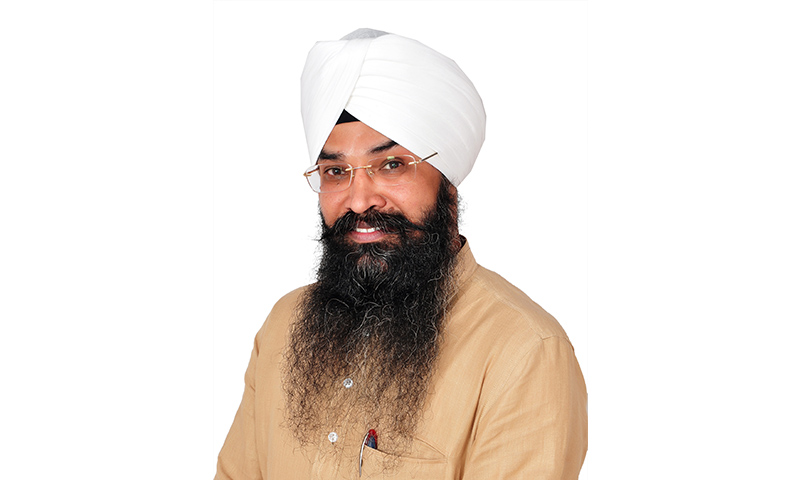 Acharya Dhanwant Singh, Alumni of IIM Ahmedabad, can be summarized in three simple words: Technologist by Education, Social Entrepreneur by Profession and MetaPhysician by Passion. He was born in 1974 to teacher parents in Amritsar, a holy city in Punjab, India. He has spent most of his career in the education and training sectors. He is educated from IIM Ahmedabad on Leadership and Management and Leaders of Learning from Harvard.
In 2019, Acharya Dhanwant Singh was listed as one of the 40 Educational Evangelists of India by Forbes. He has been a member of and made significant contributions to many boards and committees over several decades, particularly in the education and IT sectors.
Related Articles