Dr. A. Shanmugasundaram was a leader of excellence who saw what others did not see and positively impacted different generations to raise up other visionaries. In 1981, he established the Thirumuruga Kirupananda Variyar Thavathiru Sundara Swamigal Medical Educational & Charitable Trust (TKVTSSMEC Trust), a pioneer in offering higher education for over three decades in the fields of Medicine, Engineering, Dental, Pharmacy, Nursing and many more. The dream, desire and destination of Dr. Shanmugasundaram to impart quality education to the weaker and the poorer sections of the society, lead to the incubation of Annapoorana Engineering College (AEC) in 2010. AEC is now a shining example of 'inclusive' culture providing quality education to students belonging to socially deprived groups. In this sense, AEC is proving to be forerunner to the principle of social justice that was powerfully enunciated and enshrined in the constitution of the country.
"No account of the history can be complete without remembering the pioneering work of our Founder Chairman, Dr. A. Shanmugasundaram. It is the philanthropy of our Founder Chairman that has made this college a seat of social reform movements, cultural renaissance and intellectual awakening for the young men and women of many in this part of the country," says N. V. Chandrasekar, Director, Annapoorana Engineering College. Located in the Salem District of Tamil Nadu, AEC has always been striving to impart quality education to all the students by providing state of art facilities, good academic ambience, and opportunities to interact with top academicians and professionals and right motivation to take part in co-curricular and extracurricular activities. "Our Vision is to achieve greater recognition in our chosen fields of endeavor and to excel as one of the renowned engineering institutions with respect to education and research so as to produce competitive student's workforce to compete in the current Global Scenario," adds Chandrasekar.
Aims at producing 'Industry Ready World Class Engineers,' AEC is now preparing its students for Industry 4.0. and equips them with knowledge and skills required to deal with challenges of increasingly digitalized production systems. "We ensure students have the theoretical and practical knowledge to meet the demands of a demanding workforce. By having access to the tools, systems and programs that companies use in the market, we promote real-world education and have a road map that ensures that the right disciplines are being taught to empower tomorrow's engineers," states Chandrasekar. AEC helps its students to familiarize elements of industry 4.0 such as additive manufacturing, IT security, cyber-physical systems and many more. By this, they strongly hope that these capabilities and technologies will lead to greater job prospects and the ability to hit the ground running. As a result, AEC has been able to produce impeccable placement figures over the years. Companies like Infosys, HCL, IBM, Bosch, Flipkart, Oracle, Fiat, TVS and many more have been regular recruiters of AEC students.
Chandrasekar pinpoints, "We strongly believe that the Institution – Industry relationship has proved much beneficial to the organization by way of Placements and Implant training. Tie-ups with the Industries have tremendous impact on the students to get practical training." AEC's MoUs with reputed organizations have encouraged students to come out with innovative scientific projects. Leading Companies such as Trident Automobiles, Bangalore; Alliance Group, Chennai and many other companies have signed MoU's with AEC recently. In addition to that, AEC has also made Tie-ups with top companies to offer Hands- on -Training Experience to the students.
Generating New Knowledge
AEC is not only a place where students can find excellent placement opportunities, but also a platform for acquiring new knowledge through cutting-edge research activities. The institute has a Research & Development Cell namely Dr. A. Shanmugasundaram R&D Cell, through which Project Contests are conducted every year and cash awards and prices are distributed. The Management of AEC allocates over Rs.5,00,000 every year for such purpose. The college also has received number of grants from various funding agencies for conducting Work Shops, Seminars and Conferences. "Dr. A. Shanmugasundaram R&D Cell is also focused on collaboration with industries for the promotion of industry-specific applied research, innovative product development, advanced learning and skill development programs. It bridges across industry and the student, to provide support to enter industries and to improve projects which are evaluated by the industry experts," says Chandrasekar.
AEC students and faculty members are collaboratively taking up various research projects funded by Government and Private Agencies. One such ongoing project is on "Solar power generation system." Along with that, they also attend various workshops, seminars and hands-on–training conducted at various places of the country. Few such seminars attended are "Noise Reduction" in Automobile Engineering, "Application of Lasers in Highway Engineering" in Civil engineering, "Hadoop" in Computer science Engineering, "Digital Signatures" in ECE, "Renewable Energy" in EEE and "Turbofan Engine" in Mechanical Engineering. "Equipping on latest technology have enabled our faculties to train, mentor and guide the students to do research projects and models to private agencies. The students are also well-versed in developing software to suit the needs of local businessmen," adds Chandrasekar.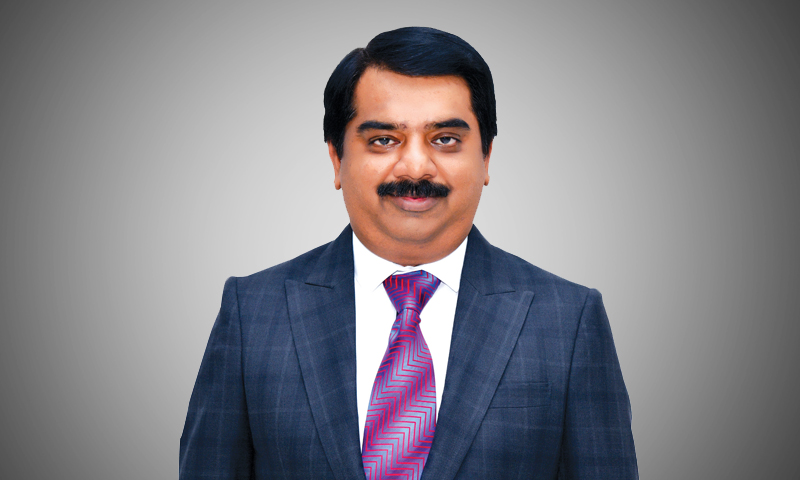 With proper guidance and mentoring from the faculties, AEC students have been bringing their dreams to reality. To nurture the talents of budding engineers further, the institute encourages them to participate in Symposia, project expo and model making competitions at various institutions in and around the state. "The training given on latest technologies not only enlighten the young minds but also motivate them in bringing their ideas and creativity into reality. If needed, we offer them special software at the campus in the respective area of their research and give monetary rewards for bringing out best innovative project and model," claims Chandrasekar. Innovative projects and models created by AEC students are motivated to present in various project expos and Project competitions. "Since many students come from rural background, we encourage them to bring out projects that are useful and productive to the society, which can be used in areas like agriculture, farming, handloom and so on. Developing projects that cater to the need of the poorer section of the society is our greatest strength," shares Chandrasekar.
On the other side, AEC strives to create a pool of skilled students in Design and Manufacturing through industry specific certification programs in skill development under Skill-India / Make-in-India schemes by establishing Manufacturing Hubs by leading industries. Appreciating the importance of the industry-academia partnership in transforming research and education to greater heights, Dr. A. Shanmugasundaram R&D Cell has partnered with industries and universities, which help in building an advanced technological research platform and empower innovation. "We also conduct various seminars through its Entrepreneur Development Cell. Successful entrepreneurs from various domains have been brought to our college for the benefit of the students," explains Chandrasekar. AEC invites prominent personalities, from pauper to prince, to give talks on Start-up ideas, seed grant ideas for new business and other initiatives for entrepreneurially minded students.
Chandrasekar opines, "No matter what field they study, students come to college seeking to make a difference in society through startups, social entrepreneurship, and other ventures of their own creation. We see the same kind of energy and excitement in young faculty, too, who now expect to develop new technologies or engage in startups as part of their academic career." In a nutshell, every AEC student gather some major qualities the college apart getting the best employability skills. quick learning, multitasking skills, interpersonal and communication skills, ability to take ownership, problem solving skills, sincerity, hard work, perseverance and team playing are few to mention among them.
At present, AEC is marching towards the next step of success in bringing out the institution so as to become one among the top 10 colleges in Tamil Nadu and Number 1 College in the Salem City. To add one more jewel to the crown of AEC, the institution has a plan to apply for NAAC and thereby find a new sense of direction and identity for the institution and to initiate innovative and modern methods of pedagogy. To function in the ever-changing industry scenario, and to bring out strong Institution-Industry relationship, AEC has proposed to do more tie-ups and MoU's with leading industries in the country. "We have plans to concentrate more on research by faculty and students. Engineering Projects worth Rs. 50 Lakhs is submitted to various funding agencies. We also want to improve the present academic results of around 75 percent to be 90 percent at the earliest," concludes Chandrasekar.
Related Articles