Praveen Parameswar, Organisation Development' Expert turned Entrepreneur, Thought Leader, and Policy Advocate in Career Planning, is the Co-founder and CEO of Lifology. Along with being an author and a well-known TEDx Speaker, Praveen is the originator and proponent of five influential models in 'Career Planning' including Lifology Triad, Lifology course selection Matrix, Lifology University Selection Grid, Lifology Country selection framework and Lifology Disc Model. He founded and nurtured his own brand, Lifology- Guinness World Record Winning, India's 1st Career Eco-system for parents, in January 2018.
"The new India needs Super Parents who play a responsible role in children's education and career planning than a league of mere progress card acknowledgers."
Parents play a vital role in their children's lives and have always served as the guiding force paving a path for them to follow. As per a research paper published by the University of Derby, the United Kingdom, nearly 76% of children turn to parents for guidance in higher education and career selection. This urges every stakeholder in education to appeal to parents to reimage their role in the education eco-system, more than mere admission managers, fee payers and progress card acknowledgers. This is indeed important to ensure the success of the total mission of education in making children future-ready.
The following 4 steps shall act as a guide for each parent to guide children towards the right education, career and future where they enjoy happiness, financial security, fulfilment and purpose.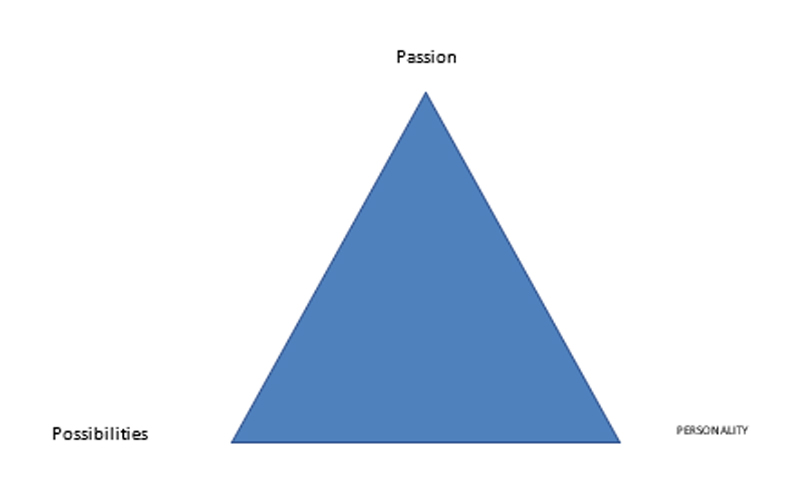 Step 1: Introduce children to various career POSSIBILITIES
Most of the children in India dream to be a doctor or engineer or Chartered Accountant or Civil Service Officer or Lawyer. Recently some of them may plan to explore Artificial Intelligence or Robotics. Many usually do not break the barriers and talk about Fabrication engineering or Neurobiology or Ageing studies or Statistics or User Experience (UX) Design or Logistics management or Internet of Things (IoT) or many other areas where opportunities are immense.
They can dream only about what they know. This brings them to a point where they cannot imagine different career avenues because they aren't aware of them in the first place. The core responsibility of parents is to expose them to the plethora of career options available in the new world. Parents should share information about the wide range of careers, connect them to people working in these fields and help them to understand the employment and education areas in a wider manner.
This can expand the horizon of their thinking, and they get a larger canvas to dream.
Step 2: Help children discover their PASSION
Passion is not always explicit or well defined. Children may not be able to articulate their mind with clarity.  This makes it important for parents to closely observe their child and secondly, engage in continuous conversations, along with providing them with Scientific Passion Testers to help them discover the right passion.
Step 3: Facilitate children to know their PERSONALITY
Different career fields demand various attributes from people. To be successful in finance, it is important to possess high scores in logical and numerical intelligence. Musical intelligence followed by verbal aptitude is required to be successful in sound engineering, spatial intelligence with creativity is integral to get established as an architect and interpersonal intelligence to be a good hotelier. It is indeed important to guide children to the right career tracks which are in line with their personality.
The best practice to know the personality of children is to take them through a series of assessments, which are scientifically tested and well designed. They help parents un-cover strength, weakness, aptitude, intelligence orientation, learning style and competencies of children.
Step 4: Support children to make DATA BASED DECISIONS
Once all the factors are observed and analysed critically, parents should act as a coach to help children plotting their careers in the following model. It shall give them an opportunity to take a data centred decision.
| | |
| --- | --- |
| Careers in 1 | The best option to pursue |
| Careers in 2 | Good to choose considering the long term benefits. But not advisable, if priority is to get an immediate job. |
| Careers in 3 | Good to choose, considering the possibility for an enjoyable time in career. However, it is advisable to engage a trainer or coach to align the personality aspects. |
| Careers in 4 | Emotionally satisfying decision. But will struggle to do personality alignment and in future to get an employment. |
| Careers in 5 | Not a good option to pursue |
| Careers in 6 | Not a good option, but still choose if the priority is to get a job at the earliest. |
When it comes to the decisions regarding education and career that decide the future of children, parents cannot shy away from responsibilities and just be a fee payer. They should be actively involved in the process of helping children make the right decisions. For every parent, it's time to play a more dynamic role in the education eco-system. Take it up and move forward.
More About Praveen Parameswar
Praveen pursued his Bachelor's degree in Legislative Law from the University of Kerala and PGDL from ICFAI. He then moved to the UK to get an MBA from Cardiff University where he won Sir Julian Hodge Prize for the best performance in Human Resource Management. Furthermore, he attended the London School of Economics to receive a Certification in Strategic Management.
He is not only known for his professional deftness and smart endeavours but also his appetite to grow, which further includes various accolades and certifications; he is a Certified Life Coach, Certified Human Resource Development Trainer, and Certified in Transactional Analysis and Neuro-Linguistics Programming. Praveen is a staunch believer in enhancing one's personal and professional persona, and thus, these courses have helped him grow as an all-rounder across various verticals.
Praveen, in the course of his journey, has made his presence known globally as he delivered his sessions in more than 8 countries and to people from more than 42 countries. Praveen started his own venture Thoughts Academy in the UK, focusing on OD consultation, training and leadership coaching. He operated the venture smoothly for nearly 8 years and further transitioned to Lifology in 2018. In addition to this, he has empowered over 100 organisations by framing their strategies, employee development practices.
Related Articles