Dr Al-Assaf had his PhD from Oxford University and leadership training from Cornell University. He is a widely published and academic and senior education management professional with extensive international experience. During his tenure at RIT Dubai, he has ensured that the university plays a major role in the ecosystem of Dubai Silicon Oasis and supporting the achievements of Dubai vision.
A lot think about research at a university as credit hours needed to complete the curriculum and graduate, while it should be considered as an opportunity to solve real-world local and global challenges. It is a significant way to comprehend better and develop knowledge and solutions. Research is one of the pillars that identify who we are and is embedded in the fabric of what our students do from the moment they join us. Students are involved in research of real industrial cases and issues identified by local and regional partners. The aim is to develop individuals who are contributive to societies and have the ability to work on market-ready solutions, which in effect adds diversity to the economy. This requires universities to reach out and create industry alliances, and that together create a research ecosystem that is relevant, sustainable and of value.
Furthermore, when students at both, bachelor and master levels publish their work and represent RIT Dubai in numerous research-related competitions and symposiums, it will create the needed steps to make many be aware of the research ecosystem benefits and have other subscribe to it. The research conducted by RIT students and faculty aims to address as many challenges as possible in diverse sectors.
To demonstrate this directive, two examples of the many topics our students are working on are reported. The first challenge was identified by physicians from Rashed Hospital in Dubai. The inability to accurately diagnose a patient condition in the urban metropolis because of the various dialects and languages used whilst explaining the case to the practitioner. Given the diversity of languages, in the healthcare domain, there is a risk associated with an incorrect interpretation of a dialect, which can impact the diagnosis or treatment. In this particular research, students and faculty worked on developing an approach to support medical practitioners by ensuring that the diagnosis of illness is not impeded based on the misinterpretation of a patient's input. The study is based on analyzing data sets from audio samples and training machine learning models to take inputs from patients and interpret it to a language that the practitioner can understand. This significant study was conducted by our tigers Anan Hefny, Mohamed Dorra, Hana Abbas and Haneen Al Attar, under the expert and dynamic supervision of Dr Jinane Mounsef and Dr Ali Raza, Assistant Professors of Electrical Engineering and Networking and Computing Security.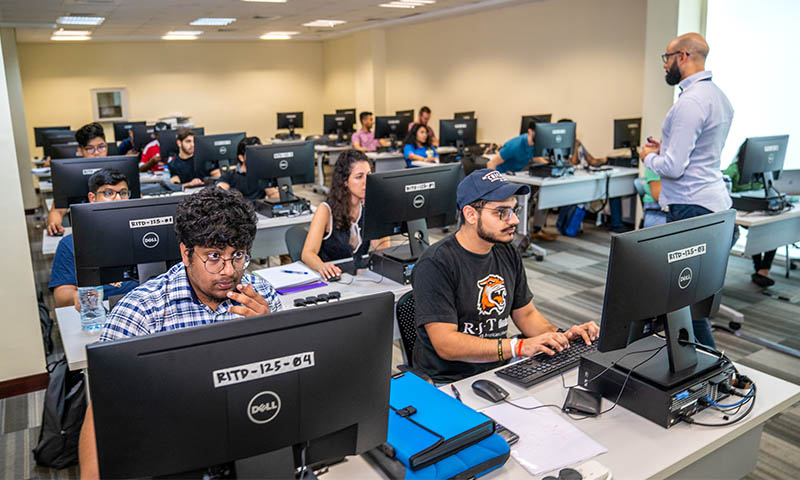 Another research paper published by our faculty and students in MATERIALS MDPI Journal has an impact factor of 3 and was indexed in all major databases and archives, including Scopus and Web of Science. The work was part of a research internship over the summer. Our student Abhishek Subramaniam along with Dr Salman Pervaiz, Assistant Professor of Mechanical Engineering co-authored a paper entitled "Optimization of Cutting Process Parameters in Inclined Drilling of Inconel 718 Using Finite Element Method and Taguchi Analysis". As seen nowadays, drilling operation is one of the most widely used manufacturing operations in almost all industrial sectors. The research was done on Inconel 718, a high strength nickel-chromium material which is ideal for applications where high operating temperature is expected. The study provided insights about parameters for optimal performance when drilling this material at various angles; which consequently helps to shed light on the best usage methods, which increase efficiency. The study can benefit the industrial sectors such as aerospace in applications of jet engines, gas turbines, rocket technology, and space reentry vehicles, marine in applications of the propeller shaft and combustors etc., process industry and power plants etc.
These studies and various others highlighted the significance of research in solving real-life problems, beyond textbooks and searching for scholarly research to quote in their study. The students of the future should be able to analyze, criticize and challenge the obvious. The question of "why' and "how" is what makes the distinction between individuals who wish to make a change. A hand on experience and involvement is how people learn, and this is what makes individuals reinforce their knowledge further.
For university students, solely conducting research should not be the objective, the aspiration is to always bring change and provide solutions to improve society progressively. One of the things that we look forward to in a new campus is the Innovation Center. The Center, with an iconic figure in the centre of the campus, will be a hub for companies and partners to discuss real-world problems and discover innovative solutions. Without intensive research, we will be unable to deliver breakthrough solutions that our partners are contemplating and assist in making a remarkable impact. We look at enhancing the skills of our students, hence making them resourceful for communities and countries.
Research is certainly a foundation for more knowledge, experience, and most importantly solving issues theoretically and practically simultaneously.
About Dr Yousef Al-Assaf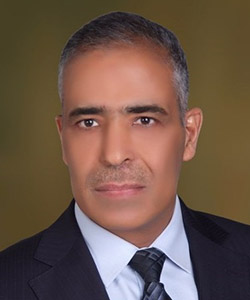 Dr Al-Assaf has introduced several new programs, certifications and initiatives to meet the needs of public and technology partners including Smart City Sciences, Data Analytics, Emerging Technologies, Corporate and Customer Happiness, Future Shaping, Computing Security and Sustainability among others.
Dr Al-Assaf's research focuses on using soft computing to model and control various industrial, business and medical systems. Applications include materials modelling and classification, prostheses control, industrial quality control and optimization. His industrial experience is in the areas of adaptive and predictive control, soft computing and industrial instrumentation and control.
Related Articles