India is set to become the third-largest aviation market by 2022, after the US and China, says the International Air Transport Association (IATA). The global airline industry body also expects Indian aviation to grow in double digits for the next few years, while most developed global economies are expected to see slower aviation growth. Airlines and Airport operations are very dynamic Business fields in the fast-moving World Today. India is the 9th largest Aviation Market in the World and the domestic aviation sector is expected to grow a rate of 9 – 10 percent to reach a level of 150 – 180 million passengers by 2020. Thus the Aviation World offers thousands of Employment opportunities for Young graduates. Myskyfly Aviation Training Academy aims to train and prepare these Young managers through the Exclusive Management Programmes that are being offered today at their institute.
Myskyfly is committed to providing a professional service to our customers, ensuring they benefit from their experience, unique style, and energy. The institute is a new concept in the field of Aviation and Management Studies. They provide professional job-oriented courses that enable aspirants to kick off an exciting career in the aviation and hospitality industry. Aiming to offer outstanding educational programs which allow students to develop their creative, analytical, communication, and critical thinking in a collaborative nurturing environment, Myskyfly has merged personality and confidence-building lessons in its curriculum to boost the overall character and charisma of the participant of their programs. The institute has thrived for the past decade on the fulcrum of imparting knowledge and skills to groom its students into qualified professionals.
The program at Myskyfly gives students a sound foundation in the aviation industry, while also developing business skills that are essential for gaining employment or for securing career progression with Level 3 qualification. The program has been designed to allow students to study specialist units that reflect their career aspirations and the diverse nature of the aviation operations industry. The team at Myskyfly are industry experts and senior professionals who have hands-on experience working with leading airlines and aviation enterprises.
Focused on creating value for its students through their discipline, dedication, and knowledge, Myskyfly aviation elevates them both personally and professionally by being their driving force. Their ambitious and responsible trainers focus on opening a spectacular future for their students by launching them to the respective fields they had dreamt to enter through professional training. They have corporate placement tie-ups to place their students in well-reputed airlines once they start looking for a job. These tie-ups include Airports, Airline Companies, Ground Handling Companies, Hotels, and Tourism agencies. Getting offered attractive salary packages from well-known airlines like Air India, Go Air, Indigo, True Jet, Airasia, Vistara, and Spice Jet. The students also explore entrepreneurship in the Travel, Tourism, and Aviation fields.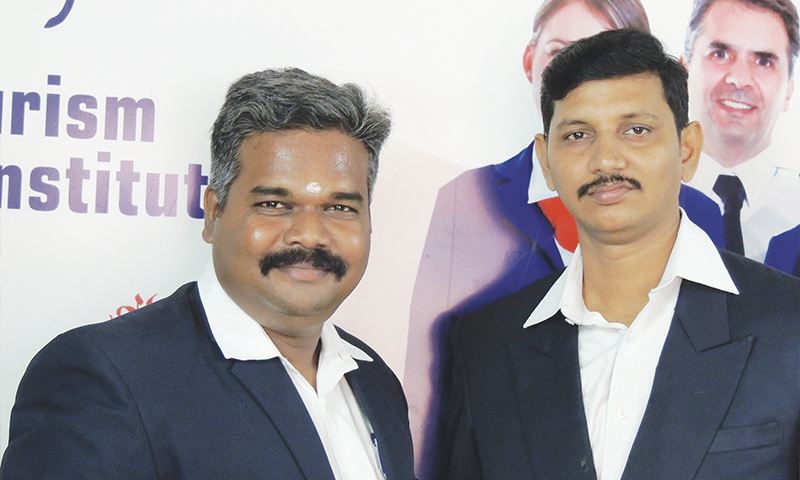 Continuing to enhance its impeccable reputation, Myskyfly aims to maintain its position of national and international prominence. They are providing an educational environment that encourages the highest standards of scholarship and training. Myskyfly is aspiring to attract highly qualified students and train them to be responsible, effective airline and hospitality professionals who will meet the needs of the nation and the world.
Related Articles