JK Organization, a household name in India, is a Rs 21,000-crore conglomerate with a workforce of over 40,000, and has business interests across the globe, spanning over 90 countries. Having a long commitment towards Community Welfare, with a special focus on education, the organization has created prominent educational institutions including Universities across various locations in India, imparting quality education to more than 31,000 students. JK Business School (JKBS) is the business education service provider of JK Organization, set up to groom and develop efficient managers and business leaders in an integrated learning environment of research, consultancy, training and development. The institute is working towards equipping the future business leaders and rendering them capable of responding to challenges in the emerging markets.
Dr. Sanjiv Marwah, Director, JK Business School, opines, "We are going through 4th Industrial revolution; it is altering the way we live, work and relate to one another. It is in its own transformation of scale, scope and complexity, unlike humankind experienced before." Undoubtedly, the Fourth Industrial Revolution is now playing out in society, affecting job requirements the most. In fact, the jobs of 20-20 might not even have been created yet. The kinds of jobs that this generation is going to fit into, the profiles that are going to be created have just beginning to take shape. Marwah adds, "AI, Cloud technology, Block Chain Technology and Fintech are already affecting the way work is done. There needs to be a paradigm shift in the way higher education is being carried out. We need to equip the young minds to curate and build necessary skills that make them corporate ready."
Offering postgraduate and undergraduate programs in management, JKBS has a strong faculty base comprising both core and visiting. Many of them are from IIMs/IITs, having impressive understanding and exposure to the industry. "PGDM program being delivered at JKBS is more of the training rather than conventional teaching methodology. Industry experts design the curriculum keeping in the mind the challenges today's businesses are facing. It helps us foresee the industrial/business requirement in the future, and train our students are per requirement," explains Marwah. JKBS introduces its students to real time issues/challenges of 2018/19, which businesses are facing. The attempt is to open up the minds of the students by discuss these challenges in form of case studies, presentations, symposiums and bringing experts of the field to business school. Marwah adds, "The core pedagogy adapted is that of hands on experience by way of case studies, applications involving real industry data, live projects and extensive corporate connect by way of veterans from the industry handling the academic delivery."
JKBS regularly organizes credit-based workshops on Block Chain technology, AI, Cloud computing, Robotics and Fintech. Recently, the institute conducted its annual event Conclave 3.0 on a controversial and thought-provoking topic 'BLOCKCHAIN – Solution looking for a Problem?' The conclave witnessed a niche gathering of academicians, entrepreneurs and leading corporate personnel discussing the topic with great fervor, embracing and developing cutting edge block chain technologies focusing on the future of enterprise technology. The discussions covered Block chain for Enterprise, Block chain Platforms and Strategies, legalities related with Block chain adoption, trust issues, Crypto currency and Financial Services, Developing Block chain Applications, adoption of Block chain by various Governments across the world.
Finetuning the Talents with Industry Requirements
The ever-evolving nature of business dynamics today commands that students develop certain skills before they are absorbed into industry. A dynamic and ever-evolving business environment requires high quality human resources that can quickly adapt to change and be productive in little time; a need industry expects educational Institutions to fulfill. "The most successful organizations of today, be it Apple, Facebook, Google, Microsoft, Alibaba, Airbnb, Tesla, Uber and Samsung are doing simple things like connecting everyone and everything, everywhere all the time. They are focused on continuous innovation for customers and organized to be simple, adaptable and able to adjust on the fly to meet the shifting whims of marketplace driven by end users. They don't follow 20th century management principles to solve the issues or upscale," pinpoints Marwah.
JKBS constantly strives to bring the latest business processes, concepts and technology to the campus. The curriculum of the institute reflects the adoption of latest practices and technology advancements, with a student focused learning pedagogy, resulting in better placement opportunities across domains. "It is a universally acknowledged fact that for institutions to create a high-quality body of knowledge, industry should play its part by contributing to such development initiatives and fostering links with knowledge creators in order to facilitate the creation of a bidirectional channel for knowledge transfer. Organizations and entrepreneurs should provide opportunities for research, contribute inputs for curricula development and collaborate with academia to share live project experience with students," states Marwah.
At JKBS, the industry directly involves in the planning and strategizing for the curriculum and various academic and non-academic areas. As a result, 100 percent students graduated from JKBS have received campus placements. In past few years, students of JKBS have managed to cross the magical figure of placement worth Rs. 15 Lacs in PGDM and Rs. 10 Lacs in BBA. Interestingly, CRC – the department responsible for placement of students – is being run by JKBS students only. JKBS students contact HR head or Recruitment heads of reputed companies and seek opportunities. Marwah proudly adds, "HR conclave which one of the most talked about event of JKBS is also organized my students only. Working in CRC department, students become more responsible and professional. They are not only accountable for themselves, but also for the entire college placements." Berger Paint, HDFC Bank, AXIS Bank, HFFC, Finedge, ITC, Bata, Calvin Kline, Grant Thornton, OYO, Square Yard, Byju's, Jaro, Extramarks, Om Logistics and Safexpress are the few companies visiting the college.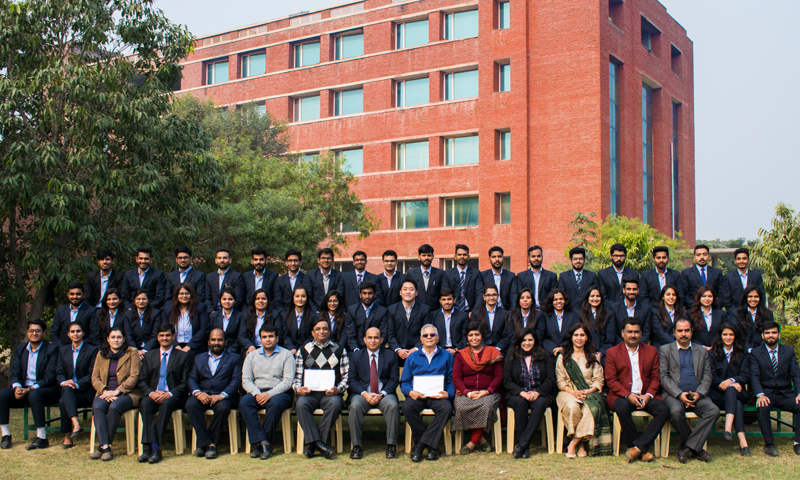 On the other side, JKBS has been one of the pioneer institutes in India to adopt blended learning in the classrooms. The institute encourages students to sign in for MOOC courses and there is active faculty participation and guidance for students to complete these courses. In addition to that, JKBS allows students to get upto 20 percent credits through MOOC courses. "Partnership with IIM Banglore is our latest endeavor towards the commitment to provide best educational opportunities to our students and make use of our state-of-the-art technology. In fact, we are the first business school in North India to have signed an agreement with IIM Bangalore for their IIMBx program in order to provide an opportunity to our students to up skill themselves through digital learning and to prepare them for rigors of management education," explains Marwah.
Since its establishment in 2006, JKBS has always tried to boost diversity in regional representation, work experience and graduate education streams. The institute has made the learning experience more enriching for the students. "We also prepare the students to adapt to the rigorous corporate culture while they are still with us. Inquisitiveness and risk-taking abilities are two important attributes we to try and instill in them. Various initiatives and rigorous training and exposure has equipped students for the globalized world," says Marwah.
The institute's encapsulated corporate -academia blend has indeed enabled students to brace themselves for future challenges by way of experiencing the real-world scenarios in their controlled classroom environment. In the coming years, JKBS plans to join hands with many more industry leaders to launch several skill-based courses, which can prepare students for future jobs. "Going forwards, we would be updating Digital Marketing and Business Analytics curriculum in involvement with Industry and Govt bodies. We also have plans to introduce more courses in Fintech, Financial engineering, Sustainable Management to prepare students for global careers," concludes Marwah.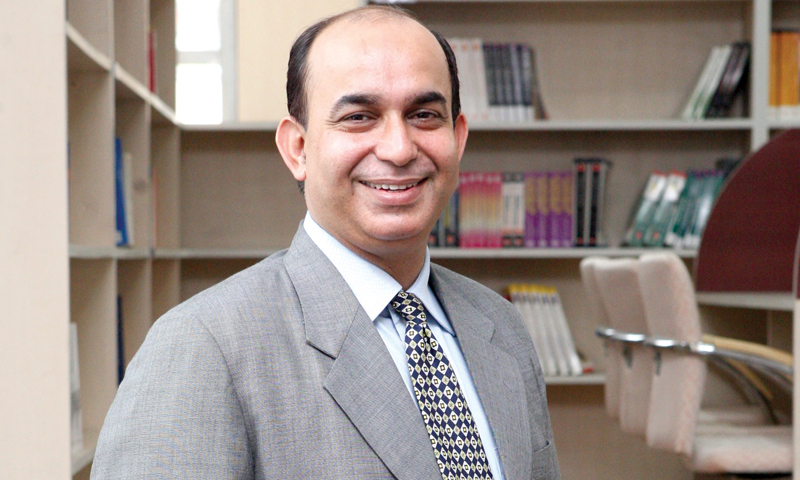 Dr. Sanjiv Marwah, Director
Dr. Sanjiv Marwah is PhD in Customer Relationship Management. He is an expert in the areas of Strategic Management and Customer Retention. He has more than three decades of experience in corporate functioning, academics and administration of academic institutions. He has published two course books on 'Research Methodology' and a text book on 'Project Management' distributed by Wiley. He has also edited a research based book for Academic Leaders on "Leadership & Management". Awarded with Rashtriya Gaurav Samman 2017, Academic Leader of the year 2016, he is currently the Director of J K Business School | Top 39 Business School (Business World 2018 Survey), Exceptional service in skill development from CII and NITI Ayog 2018.
Related Articles