IDP Education is a global leader in international education service. For over 50 years, IDP has played a significant role in international education by offering comprehensive counselling services to students and having placed more than 500,000 students into quality institutions in Australia, Canada, New Zealand, the United Kingdom, the United States of America, and more recently, Ireland. Piyush Kumar joined IDP Education in 2015 as the Country Director for India and was further appointed as the Regional Director for South Asia in 2017. He heads IDP's operations in the region and oversees the execution of business strategy and manages the operating and service performance across Student placement as well as IELTS. In a conversation with Higher Education Digest, Piyush Kumar talks about international higher education trends in 2021, how is IDP helping students in studying overseas, scholarships offered by various countries, and much more.
The Covid-19 pandemic has curtailed international student mobility to a substantial extent. What lies ahead for study abroad aspirants?
To fulfil the ambition of study abroad aspirants, institutions are supporting them at every step of their journey. Most international institutions have adopted student-friendly regulations, including moving their courses online and offering blended learning as an alternative mode of study. Blended learning allows students to complete part of their program online and the rest of their course on-campus as soon as the visa services and international flights resume.
Also, several institutions have made arrangements to welcome students on-campus (once the international flights resume) with all safety precautions like personal hygiene, social distancing, sanitisation etc. Most of the Canadian institutions have COVID-readiness plans in place. Various institutions across the globe are even running vaccination drives on campus to ensure the inoculation of students. US institutions have been way ahead in vaccinating their students. According to usafacts.org, 49% of the population in the US has already had their first dose, with 39% being fully vaccinated.
What are the international higher education trends in 2021?
Given that most students have not been able to study in their host country for more than a year now, institutions and visa authorities will be quite busy reviewing a huge pile of applications. With countries like Canada and the US facing increased competition, getting admission at a quality institution would only get more competitive if the students don't apply now and make the best of the opportunities available.
Said that, in the wake of the pandemic, a whole new set of courses has picked up in the last year. Streams like Artificial Intelligence, Big Data and Cybersecurity have always been popular, but currently, courses such as Environmental Science (especially in renewable energies), Healthcare Infrastructure, Biotechnology, Health Informatics, Pharmacy, Equipment Manufacturing, and Healthcare Administration have also gained enough attention.
Post-pandemic, it is only natural for an increased demand for international talent where host countries like Australia, Canada, New Zealand, Ireland, the UK and the US would welcome new students with open arms (they still do their best to provide their students with the best virtual education experience possible). Friendlier policies are being put into place to make it more conducive for students to apply and enrol in international universities. Institutions have eased their admission requirements; standardised tests have been waived, visas are being processed without biometric and governments are trying their best to help students in all ways possible.
How is IDP going to help students in studying overseas amid/post-COVID-19?
We are a 50 years old organisation with more than 1,300 expert education counsellors worldwide, highly trained to support genuine students submit quality and verified applications. We have 23 virtual offices alongside 40 physical offices across India to support students. Students can book a video counselling session with IDP's experts from the comfort of their homes and discuss their queries 1-on-1. Moreover, we keep organising virtual education fairs where students can interact with institution representatives to clarify their study abroad plans.
To help students stay informed during the pandemic, we have also also added interesting features to our IDP Study Abroad App. With our app, students can get real-time updates on their application status and learn more about their dream course and institution from the comfort of their homes. Besides, our experts keep track of the latest developments to guide students on the changes in admission policies and regulations of several universities and governments to help them make an informed decision.
Recently, we have also tied up with Air Canada to help international students avail budgeted air travel. The tie-up would help students to travel from any part of the world to Canada with a 15% discount on international Air Canada flights.
Tell us about the significance of the IDP Study Abroad Virtual Fair during the worldwide pandemic situation.
Virtual education fair acts as a critical medium where students can connect with institutions 1-on-1 to discuss their study abroad plans and learn more about their dream institutions. We knew that students would be concerned about their plans and require direct assistance from institution representatives now more than ever. We moved our education fairs to an online medium so students can still get the same support from the comfort of their homes.
Over the past year, we have organised more than 500 virtual education fairs assisting 1.2 lakhs students. On average, over 200 world-class institutions participate in our virtual education fairs to guide students.
The process to book a session is very simple. Students visit idp.com and locate the virtual event (for their city) for their dream destination. After selecting their preferred virtual event, they can book their session by adding few details like name, email, phone number, etc. After that, students receive a link to join the video session few days before the event date. Attending virtual education fairs is entirely free of cost.
What is your advice to the students who want to pursue studies abroad during the pandemic?
Students should use the current opportunity and do their research well. While selecting an institution, students need to focus on Covid-readiness plans, government policies of that country, medical facilities besides global ranking, courses offered and faculty members. Above all, students should inquire about post-study work rights and opportunities before they zero down on a particular nation or an institution.
Given that more students are applying for international education, the visa process might get delayed due to administrational and operational issues. Besides, the volume of applications pending in visa offices is increasing with each passing week. Hence, we would advise students to apply ahead of time. Early application will help them get their visa processed on priority, and they will be able to leave for their host country as soon as the situation normalises.
In the meantime, students can connect with their classmates and the faculty to build their relations. They can also use this time to upskill (pursue micro-credential programs online) themselves or even enrol in a virtual internship to strengthen their profile.
What are the study programs and scholarships offered by various countries?
Many institutions are offering exclusive scholarships, bursaries, and grants to help students finance their studies during trying times. Lately, The Open University in Scotland announced a fund for the current students, who have been directly impacted by Covid-19, to complete their studies.
Almost every institution is offering additional aid in the form of scholarship or grants. Institutions have segregated these scholarships to attract a talent pool that can bring diversified expertise to the institution. Besides, some of the oldest and prestigious scholarships, like the Tata Scholarship, Commonwealth Scholarship and Fellowship, Chevening Scholarships, Felix Scholarship, Fulbright Nehru Fellowships and UBC International Leader of Tomorrow Award, are always there for students.
As far as programs/courses are concerned, every country has its specialisation. For instance, US universities are considered best for STEM courses, short for Science, Technology, Engineering and Math. Canada is known for offering the best STEM courses as well as research programs. The UK excels in providing business and accountancy degrees, whereas Ireland houses the best social sciences and research programs. However, if students face any confusion along their path, IDP's experts are always there to help them make an informed decision.
About Piyush Kumar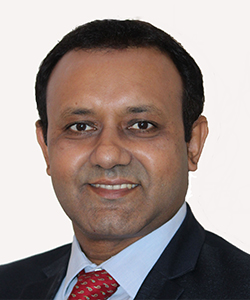 Piyush Kumar is a member of IDP's Global Leadership Team and has played a key role in driving exceptional business growth and opportunities for the region. He led the market entry strategy for Nepal as well. Under his leadership, IDP has significantly expanded its footprints and opened 23 new offices across the region in the last 3 years.
Piyush has a rich and diverse operational expertise of over 20 years in sales, operations and marketing, both in India and international markets. Before joining IDP, he was working in financial services and consumer goods sector. He also has extensive experience in building and leading strategic partnerships with large financial, retail and industrial institutions.
Related Articles